Eric Trump And Kimberly Guilfoyle's Phone Records Were Subpoenaed. Here's What We Know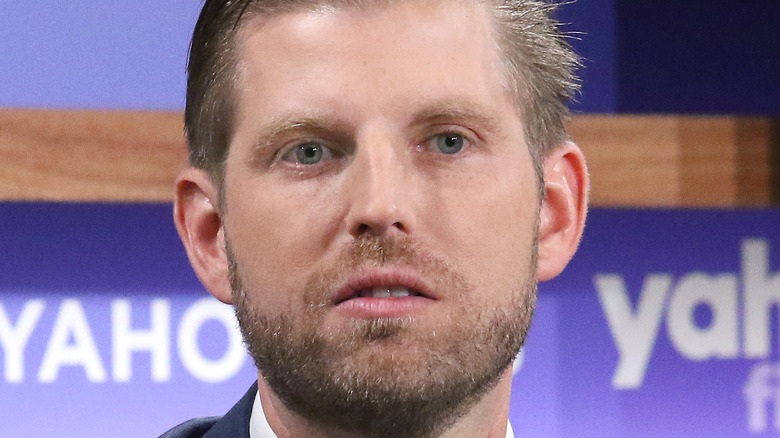 Jim Spellman/Getty Images
It's gearing up to be a big week for both the House of Representatives and the Senate. The latter is set to vote on voting rights as well as changes to the filibuster, and the House Select Committee on Jan. 6 kicks things into high gear with subpoenas and other news. 
On Jan. 18, 2022, the committee subpoenaed former President Donald Trump's inner circle of personal lawyers looking to contest the 2020 election in court, including former New York mayor Rudy Giuliani, Sidney Powell, and Jenna Ellis (via CNN).
The committee also learned that the National Archives would be turning over a small amount of records to them on Jan. 19, according to Politico. 
Plus, news broke that the committee had subpoenaed the phone records of the former president's son Eric Trump and those of Kimberly Guilfoyle, fiance of Donald Trump Jr. According to CNN, the committee already has the records in hand.
The Jan. 6 committee has new, crucial records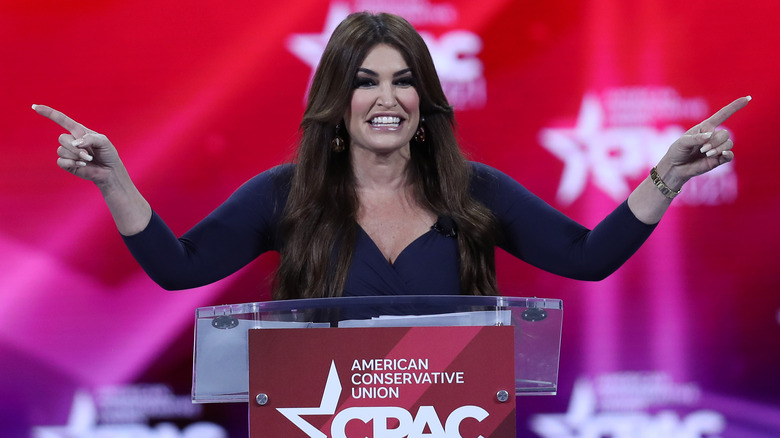 Joe Raedle/Getty Images
While the details of what's in Eric Trump and Kimberly Guilfoyle's phone records have not yet been released, CNN reports that the Jan. 6 committee has them. 
The records include incoming and outgoing calls, how long the calls were, and the date and time of each call. Text messages are also part of the records, although the contents remain under wraps.
This would be the first subpoena the public knows of for anything involving a member of the Trump family. 
Both Eric and Guilfoyle spoke at the Stop the Steal rally on Jan. 6, 2021, held by the ellipse in Washington, D.C. — the same rally that led to a violent mob invading the Capitol during the electoral vote count and certification.
The committee already released some of the content of other text messages from members of Trump's inner circle, including those of his chief of staff, Mark Meadows, in which Donald Trump Jr. urged Meadows to get his father to tell his supporters to stand down (via The Washington Post).