Will Meghan Markle And Prince Harry Receive Medals From The Queen?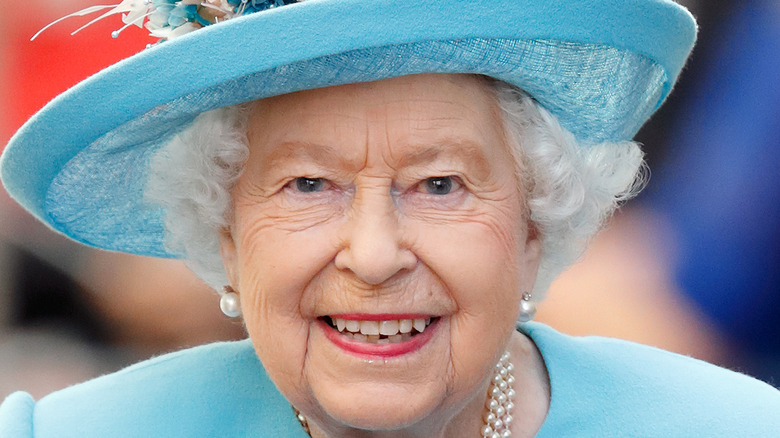 Max Mumby/indigo/Getty Images
The British people are counting down the days to Queen Elizabeth's Platinum Jubilee. 
"Her Majesty The Queen will become the first British Monarch to celebrate a Platinum Jubilee, marking 70 years of service to the people of the United Kingdom, the Realms and the Commonwealth," per a statement from the royal family. 
"To celebrate this unprecedented anniversary, events and initiatives will take place throughout the year, culminating in a four day UK bank holiday weekend from Thursday 2nd to Sunday 5th June."
The four-day celebration will feature a derby at Epsom Downs, a platinum party at Buckingham Palace, a jubilee lunch, and a parade with "over 1,400 parading soldiers, 200 horses, and 400 musicians." 
Of course, members of the royal family are expected to be in attendance to celebrate this important milestone, including Prince Charles, Camilla Parker Bowles, Prince William, and Kate Middleton. 
As part of the ceremonies, the royals are also expected to receive special Platinum Jubilee medals from the queen during a ceremony that will take place in February 2022 to commemorate the date Elizabeth was crowned, which was Feb. 6, 1952.
Some royal watchers are wondering, however, if Prince Harry and Meghan Markle will be given medals since the couple decided to step down from their royal duties and move to California.
Queen Elizabeth will pay to give her family members Platinum Jubilee medals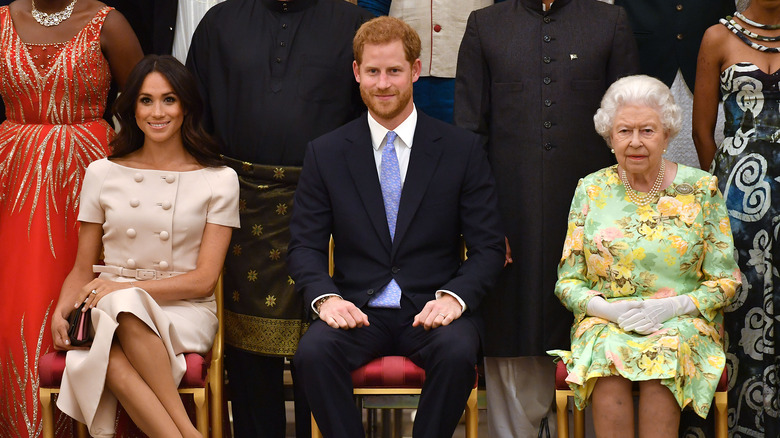 Wpa Pool/Getty Images
With Queen Elizabeth set to distribute special Platinum Jubilee medals to members of the royal family, many are wondering if Prince Harry and Meghan Markle will be receiving one. According to a source, the answer is most likely yes. 
"In common with previous jubilees, it is likely that wider members of the royal family would receive the Platinum Jubilee," an insider told People.
They added that members of the armed forces and other public servants receive them and that the queen will then pay for medals to be given to both working and non-working family members. "They are funded privately and are commemorative," the source revealed.
At the time of this writing, it is unknown if Harry and Meghan will be returning to the U.K. for the queen's Platinum Jubilee. The decision probably hinges on Harry's request for a judicial review regarding a decision preventing him from paying for police protection for himself and his family when they visit Great Britain. 
According to a statement (via People), "The Duke and Duchess of Sussex personally fund a private security team for their family, yet that security cannot replicate the necessary police protection needed while in the UK. In the absence of such protection, Prince Harry and his family are unable to return to his home."