Kellyanne Conway's Husband Urges The Justice Department To Take A Closer Look At Donald Trump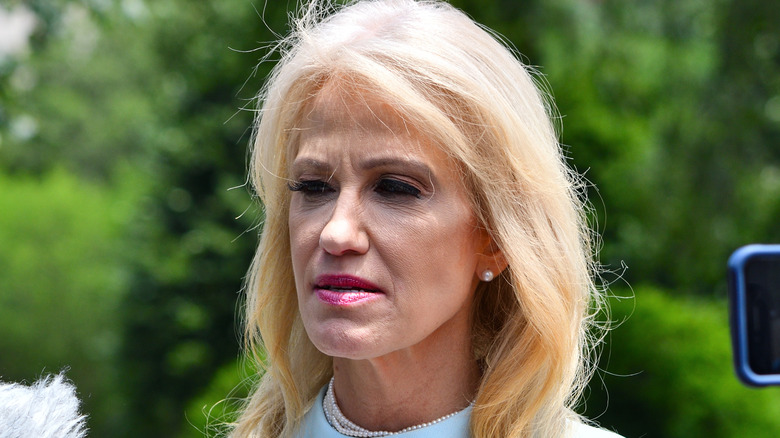 Evan El-Amin/Shutterstock
As you might remember, Kellyanne Conway served as Trump's White House counselor and was among former President Donald Trump's longest-serving aides (via Politico). Her husband, George Conway III, on the other hand, was always a staunch critic of Trump's. After Kellyanne resigned from her White House post in the summer of 2020, her husband also withdrew from the Lincoln Project, which was an organization dedicated to defeating Trump in the 2020 election. While the public's political feud had been quite public, they eventually decided the turmoil was not healthy for their four children and their family and decided to step back from the public political spotlight. 
However, now in January of 2022, George Conway III is speaking out against Trump again, and in no uncertain terms (via Huffington Post). Specifically, Conway has publicly addressed what he feels should happen to Trump in light of the insurrection on January 6, 2021, during which Trump's supporters stormed the nation's Capitol.   
George Conway feels legal action should be taken against Trump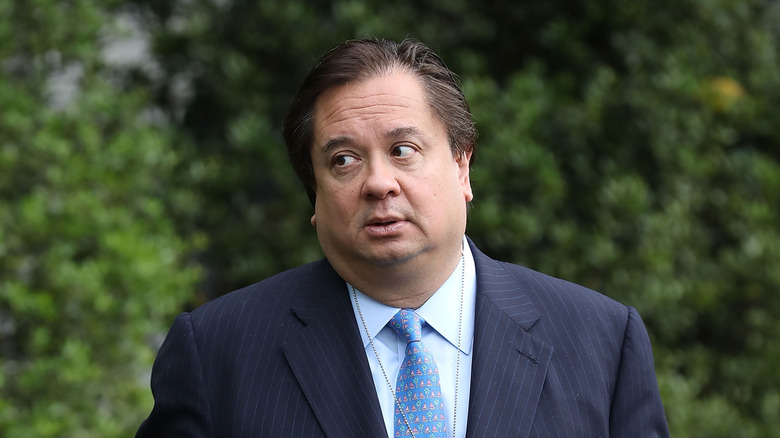 Chip Somodevilla/Getty Images
George Conway III told MSNBC's Chris Hayes on Tuesday that he believes Former President Trump needs to be investigated using the "closest possible microscope" for his potential involvement in the January 6, 2021 riots and also for allegations that he attempted to overturn the 2020 election results (via Huffington Post). 
He went on to explain his views by saying, "This is gravest crime you could imagine that a president could commit. If you don't at least look at this with the closet possible microscope, you are basically saying that a president is completely above the law." He elaborated, "This is about the Constitution basically being destroyed ... And if the Justice Department doesn't use every available resource to look into whether or not that should be criminally prosecuted, it would be a travesty."
No word as to a response from his former Trump staffer wife Kellyanne as to her thoughts on her husband's interview, but we imagine she wasn't exactly blindsided by his views considering the couple's history.