Will Meghan And Harry Be Able To Attend Prince Philip's Upcoming Memorial?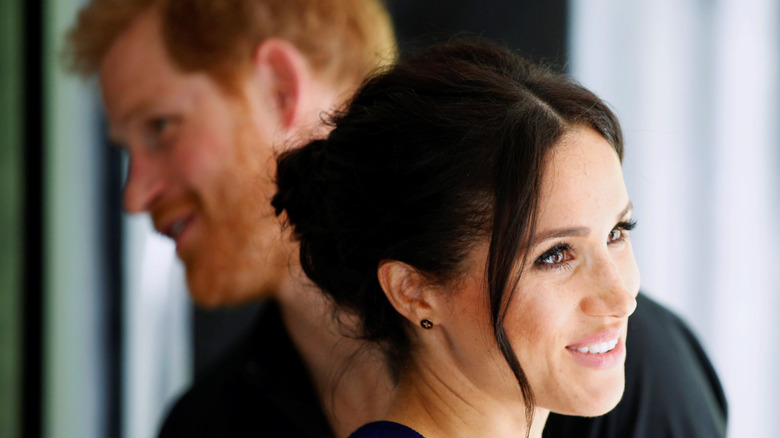 Pool/Getty Images
Prince Harry and Meghan Markle are currently trying to figure out a way to return to the UK and feel safe. The couple first left the country in early 2020 after they shocked the world by announcing their departure from the royal family and their royal duties. The couple took their son, Archie, and headed to California. Since that time, they've also welcomed a daughter, Lilibet. While Harry has returned to the UK on two occasions since his royal exit, Markle and the children have yet to return (via NY Times).
Following the Duke and Duchess of Sussex's exit from the firm, they were stripped of their right to personally fund police protection while in the UK. The couple now reveals that they won't feel safe heading home unless they're able to secure police protection. Harry is now seeking a judicial review against the decision.
"The Duke and Duchess of Sussex personally fund a private security team for their family, yet that security cannot replicate the necessary police protection needed while in the UK. In the absence of such protection, Prince Harry and his family are unable to return to his home," a legal spokesperson for the Sussexes said, per People. "The goal for Prince Harry has been simple — to ensure the safety of himself and his family while in the UK so his children can know his home country," the statement continued.
The issue may now be standing in the way of the Sussexes attending a major family event.
Meghan Markle and Prince Harry don't feel safe without police protection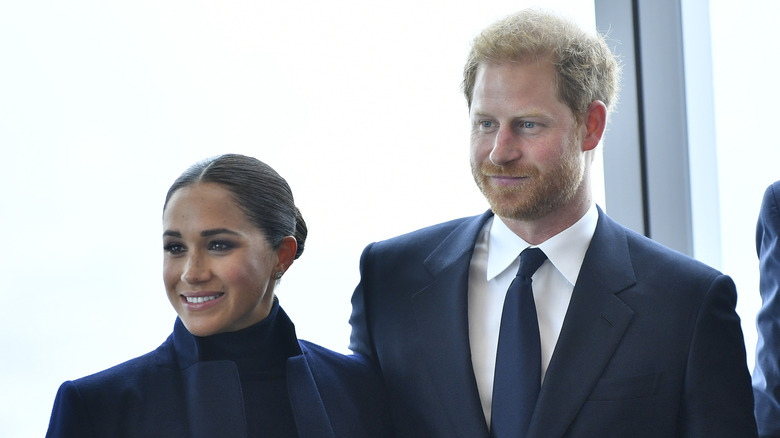 Roy Rochlin/Getty Images
Page Six reports that Prince Harry and Meghan Markle were expected to attend a memorial for Prince Philip this spring. However, the Duke and Duchess of Sussex may opt to skip the family event if they're unable to hire proper security for their family during a trip home to the UK. "If Harry goes, he will want to have security for him and his family. If and when he decides to go back to the UK, he needs security," a royal insider told the outlet.
Meanwhile, Markle and Harry have yet to announce any official travel plans for 2022, although it is believed that they were planning to return to the UK to attend Philip's memorial service and introduce their daughter, Lilibet, to members of the royal family such as Queen Elizabeth, Prince Charles, Prince William, and Kate Middleton.
Harry's reps have revealed that he has petitioned the UK government twice in hopes of being allowed to pay for his own police protection but was denied both times. "During his last visit to the UK in July 2021 ... [Harry's] security was compromised due to the absence of police protection, whilst leaving a charity event," a statement on the matter said.
Now it's believed that if Markle and Harry can't get UK police protection they may choose to miss out on Philip's memorial service, as well as a reunion with the royal family.