The Law And Order: SVU Episode You Forgot Starred Bob Saget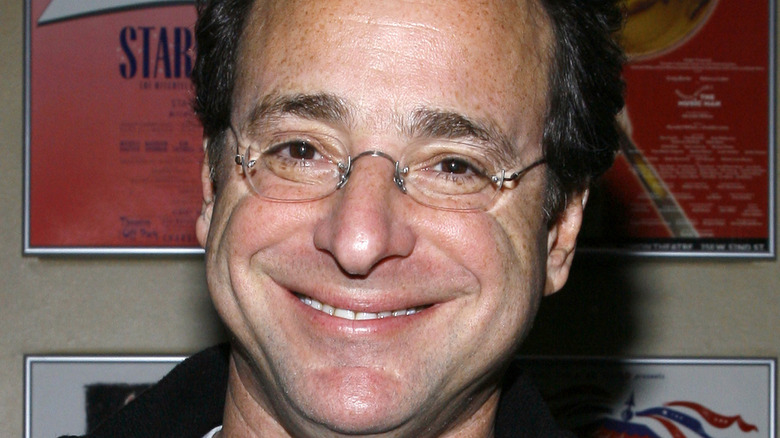 stocklight/Shutterstock
There's been no shortage of celebrity guest stars on "Law & Order: Special Victims Unit." During the show's 23-year (and counting) run, some of the notable names who have shown up include Bradley Cooper, Miranda Lambert, James Brolin, and even Serena Williams (via Esquire). "People who don't do television do this because they associate it with a certain quality level and a certain interest level," SVU's creator Dick Wolf told ABC. 
In fact, the show is so popular with celebrities that even those best-known for their comedic roles have put their acting skills to the test on the crime drama. For Mariska Hargitay, her favorite famous guest star was Oscar winner Robin Williams, who appeared in the episode "Authority" in 2008. The actor went on to win a People's Choice Award for Favorite Scene Stealing Guest Star, as well as an Emmy Award nomination for Outstanding Guest Actor in a Drama, for the part (per Outsider). "It was being in the presence of true greatness," Hargitay told TV Insider. "He had this huge heart: The set photographer captured Robin playing with my son, August [then not quite 2], with a smile from ear to ear."
And Williams isn't the only funnyman who took on a dark role for the show. Some might be surprised to discover that Bob Saget, best known for playing single dad Danny Tanner on "Full House," also played a bad guy on "SVU."
Bob Saget played a bad guy during Season 8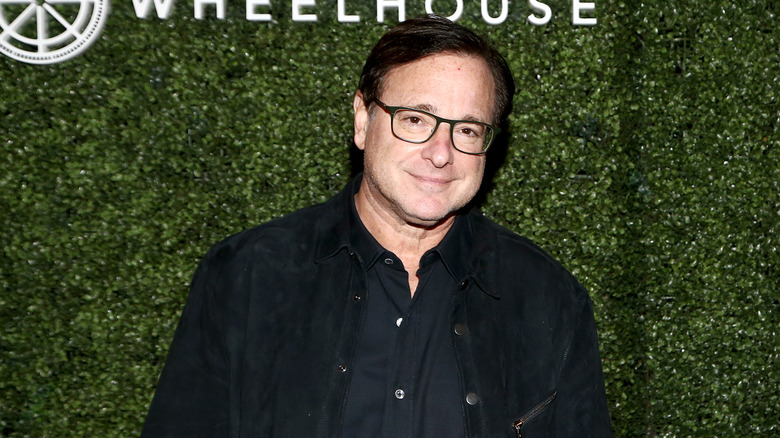 Tommaso Boddi/Getty Images
After his unexpected passing, many "Law & Order: Special Victims Unit" fans are remembering Bob Saget's guest spot on the show. During the Season 8 episode "Choreographed," the comedian played Glenn, who finds out his wife is cheating on him with another man, so he kills that man's wife and frames him for her murder. In a 2017 podcast interview, Saget explained that he has always been a fan of the show and was already friends with Mariska Hargitay. During filming, he had lunch with Christopher Meloni and was given Ice-T's dressing room. As for his role as a bad guy, Saget admitted that "it was a lot of fun to play. When I read that, it was very well written."
In addition to stretching his acting chops, Saget also directed HBO's "The Mind of the Married Man," "Dirty Work," and "For Hope." In fact, he won a Student Academy Award for his documentary, "Through Adam's Eyes," which followed the journey of his then-7-year-old nephew as he went through facial reconstructive surgery (via USA Today). "My nephew narrated it, which made it charming really," Saget said while hosting the 2013 Student Academy Awards. "It was very sweet. It was a remarkably exciting thing. It's not like winning a radio contest. It's the Academy. It's a tremendous ego boost."