The Creative Way Prince William Completely Avoided Talking About Prince Andrew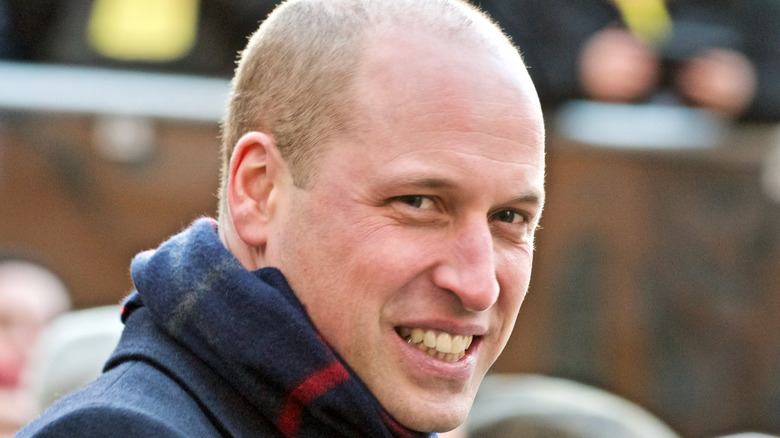 Liv Oeian/Shutterstock
Last week, Prince Andrew was stripped of royal titles and patronages by his mother, Queen Elizabeth II. In a short announcement made by Buckingham Palace, it was explained that not only was the duke stripped of any military role, he no longer be able to use the style of "His Royal Highness" or "HRH" in "any official capacity," The Guardian reports.
The decision came after a Manhattan Federal Court ruled the Duke of York would stand trial in a civil suit for the sexual assault of Virginia Giuffre, as the BBC reported. Andrew met Giuffre through Jeffrey Epstein and Ghislaine Maxwell. Giuffre was only 17 years old at the time of her first encounter with the duke. While Epstein is deceased, Maxwell was recently found guilty of "recruiting and trafficking underage girls to be sexually abused" by Epstein and his friends, the BBC reports. 
According to court documents, Giuffre said she feared Prince Andrew's power and was forced into having sex with him through "explicit and implicit threats." In a 2019 interview with BBC, Giuffre says she met the duke three times when she was under the age of 18: at Maxwell's house in Belgravia, Epstein's New York mansion, and on Epstein's private island, Little St. James, in the U.S. Virgin Islands.
How Prince William avoided talking about Prince Andrew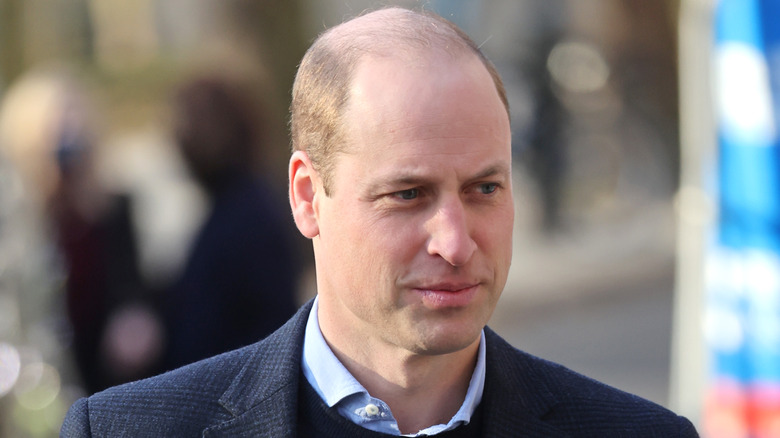 Chris Jackson/Getty Images
Getting as much distance between the royal family and the sex traffickers was top priority this week. With Prince Andrew standing trial in open court in September, while the dust may be settling for now, it won't be long before he — and his associations with Maxwell and Epstein — are back in the spotlight.
Whether or not the royal family is concerned about what else may come to light when Prince Andrew takes the stand is a question reporters have been trying to ask. Since the news broke about the duke's titles being taken away, no royal family member has commented on the topic. People reports that Andrew's brother, Prince Charles, even outright ignored the press completely when he was on a trip to Aberdeenshire this past weekend.
Prince William, a pro at handling the media just like his parents, found a quick way out of having a conversation about his uncle January 19 after he and Kate Middleton visited London's Foundling Museum. As posted on Twitter, ITV reporter Chris Ship asked, "Your Royal Highness, can I just ask, do you support Prince Andrew?" Prince William responded by explaining he couldn't hear and leaned in closer. When the reporter repeated the question, Prince William made a quick getaway to the building's exit.