Inside Andre Leon Talley's Relationship With Anna Wintour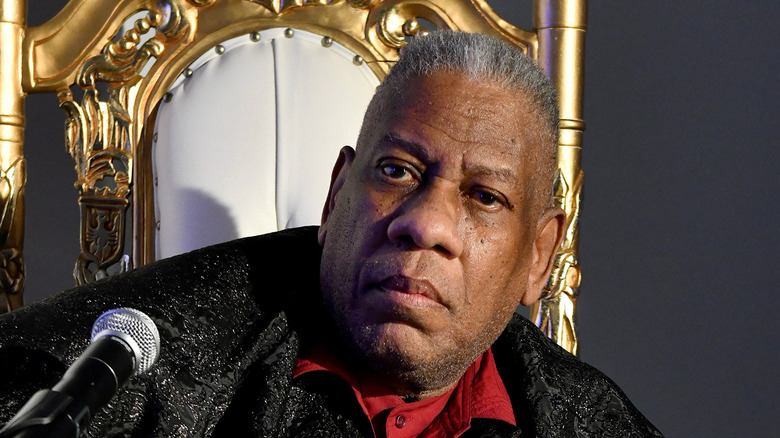 Craig Barritt/Getty Images
Writer, fashion expert, and former Vogue creative director André Leon Talley passed away on Tuesday. He had been hospitalized with an unknown illness, reported TMZ. Talley had been working at Vogue since 1983, where he started as the fashion news director. According to PEOPLE, it didn't take long for Talley to become Anna Wintour's right hand.
In May 2020, Talley's memoir, "The Chiffon Trenches," was published and gave readers a glimpse into the fashion journalist's relationship with Wintour. When Talley first started at Vogue, he remembers meeting Wintour for the first time. "I took two stops on the express train. By the time I got home, under my door on engraved stationery from Anna Wintour was a note," Talley told PEOPLE in an interview. The note said: "Welcome to Vogue."
Talley hoped that readers, including Wintour, would see his memoir as a "love letter" to his former boss. "I owe to her the pioneering role that I had of a creative director of Vogue," he told PEOPLE. "I was the first Black man to ever be named such. I owe that to Anna Wintour. I owe her much." For as much as he felt he owed Wintour, however, Talley shared in his memoir that he and Wintour no longer had the close relationship they used to. 
This is why André Leon Talley and Anna Wintour were no longer friends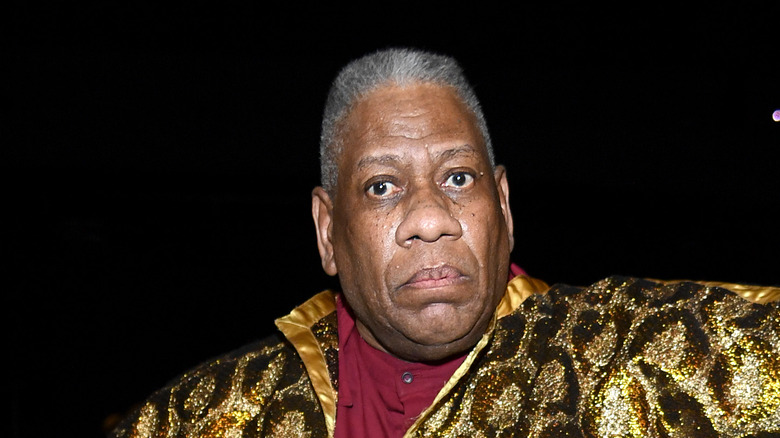 Dimitrios Kambouris/Getty Images
During his time at Vogue, André Leon Talley was counted on as Anna Wintour's right-hand man and was, he felt, a close friend. "We never really spoke about our friendship or worked to develop some long-lasting bond," he wrote in his memoir. "It was just perfectly understood between us, like a silent language," (via New York Magazine). But Talley started to see a change in his relationship with her; he was being iced out for reasons he couldn't understand.
In 2016, Vogue created its own podcast and brought Talley on to the project as an interviewer. When it ended abruptly and without explanation, Talley — aged 69 at the time — New York Magazine reports this was when he decided he was too old to continue to be treated this way by Wintour. And this wasn't the only time Talley's position with Vogue ended abruptly and without explanation. In 2018, Vogue didn't renew Talley's contract to be their red carpet correspondent at The Met Gala.
Other encounters with Wintour left Talley feeling more assistant than friend. He recalled a trip to Paris where he spent the event holding Wintour's bag and searching for her cell phone. He also spoke with Graydon Carter, the editor at Vanity Fair from 1992–2017, who felt similarly about Wintour. Carter explained how Wintour would make him feel like a "good friend and colleague" one day and an "unknown parking valet" the next, per New York Magazine.
André Leon Talley was not afraid to call out Anna Wintour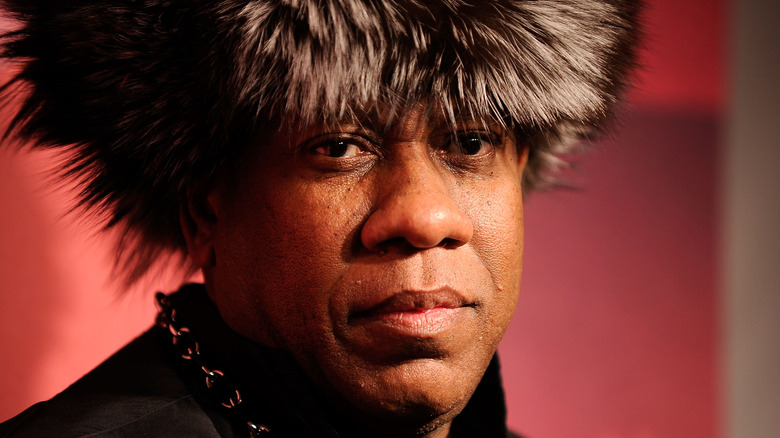 Jemal Countess/Getty Images
Talley was not afraid to publicly take Wintour to task. In August 2018, Talley published an op-ed with The Washington Post about the importance of Vogue's upcoming September issue: For the first time ever, the cover photo would be captured by a Black photographer. "The blackness of this art, art capable of being created only by a black photographer," Talley wrote in the op-ed, "pays historic tribute, too, to all the women of our community's past who never could have dreamed of a cover." However, not one of his Vogue colleagues, including Wintour, reached out about the piece despite "praise from the magazine's publisher," Talley wrote in his memoir (via New York Magazine).
In June 2020, Talley was a guest on Radio Andy, a show on SiriusXM, where he dismissed Wintour's recent apology to Vogue about the magazine's lack of diversity, prompted by protests around the death of George Floyd. He felt the apology was just a "reflection of her white privilege" rather than something sincere, per PEOPLE. "If you're going to make a statement, name what your mistakes were," Talley urged during the podcast. He wanted "basic human decency and kindness" from Wintour, which is what it seems he was felt was lacking from the woman he called his friend for 30 years.