The Heartbreaking Death Of '80s Hit Songwriter Jon Lind
Songwriting legend Jon Lind, who helped propel the careers of many musical greats, died of cancer-related complications on Saturday, January 15, 2022, according to iHeartRadio. He was 73. 
The American Society of Composers, Authors and Publishers (known as ASCAP) released a statement on his death, reports Billboard. "The songwriting community lost a great songwriter and a beautiful soul in Jon Lind, who leaves a legacy of iconic songs both as a songwriter and supremely talented A&R man," the statement read. "The ASCAP family mourns his loss but his humor, his music and his wonderfully generous spirit live in our hearts."
Lind's prolific career in the music industry is unparalleled. Variety reports that the former guitarist and vocalist of folk rock band Howdy Moon wrote songs with legends Cher, Madonna, Earth, Wind & Fire, among others. In a show of his range, he also worked alongside pop icons Selena Gomez, Miley Cyrus and The Jonas Brothers during his tenure as A&R for Hollywood Records, according to NME. As the world mourns the loss of a musical legend, we reflect on his impactful writing career.
A look back at Jon Lind's legendary songwriting credits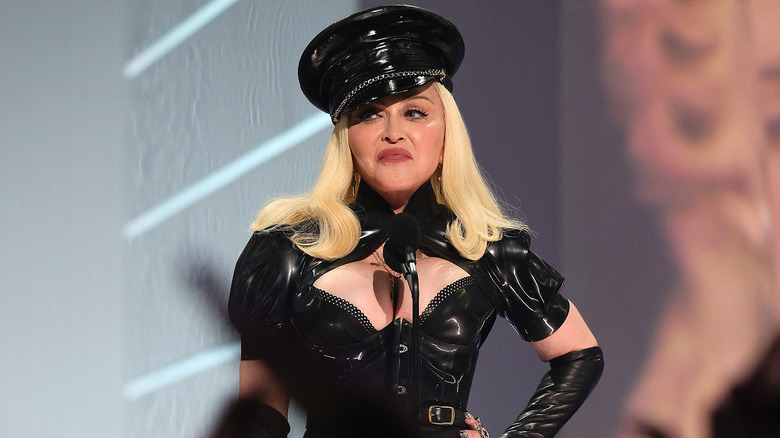 Theo Wargo/Getty Images
Per People, Jon Lind's songwriting prowess is characterized by hits across multiple genres and decades. Billboard lists Madonna's "Crazy for You" and Vanessa Williams' "Save the Best for Last" as two of his greatest songwriting accomplishments, the latter of which earned him a grammy nod for Song of the Year (via Recording Academy). SecondHandSongs credits Jon Lind and Maurice as co-writers of Ramsey Lewis and Earth, Wind & Fire's classic song "Sun Goddess." In a 2012 interview with Songwriter Universe, Lind explained how the legendary track came to be.
"I was in the waiting room in Bob Cavallo's office, strumming my guitar, playing a new 'fragment' of music I'd written," he explained. "Maurice White popped his head in and said, 'What is that?' He suggested I 'lay it down', and get it to him. I did so, and over the next three months and he turned it into 'Sun Goddess.'"
Lind told the outlet that the song's success jumpstarted his writing career and landed him a publishing deal with Charleville Music, who he collaborated with for five years. He then moved on to Warner Bros. Music, where the iconic "Crazy For You" was born, catapulting then-unknown singer Madonna into musical stardom — And the rest is history.