Harry Styles Reveals The One Direction Songs He Can't Get Enough Of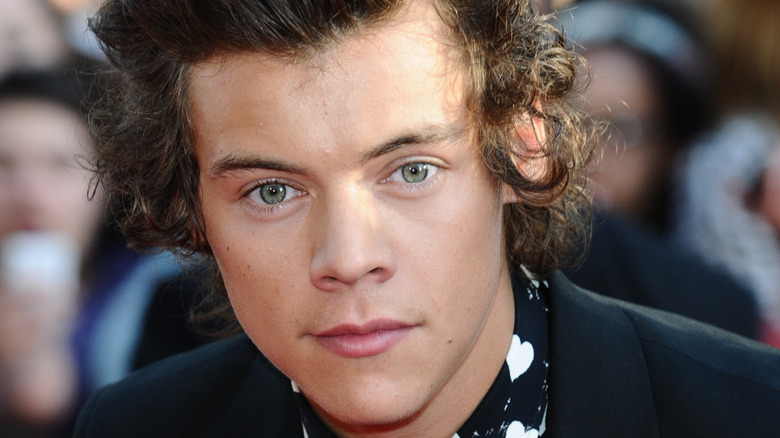 Featureflash Photo Agency/Shutterstock
Harry Styles has had a successful solo career since One Direction officially went on hiatus in 2015, per Insider. Since then, the former boy bander has produced two solo albums over the last few years — his self-titled debut album in 2017 and "Fine Line" in 2019, per AllMusic — in addition to starring in several films. Most recently, Empire reported that Styles joined the Marvel Cinematic Universe as Eros, the royal prince of Titan, and brother to Thanos. The U.K. native is also slated to star in the films "Don't Worry Darling," alongside Florence Pugh, and "My Policeman" in 2022, according to IMDb.
It doesn't seem likely that One Direction will reunite anytime soon, as Styles and the other members of the group have embarked on their own creative endeavors in lieu of making music together. However, Styles has thrown his support behind current boy bands, and he still reminisces about the time he spent making memorable hits with 1D. Over the years, the "Golden" singer has revealed his favorite songs on each of the group's five albums and discussed how he can't get enough of these tunes. We've been fans of Styles and One Direction since the boy band first formed in 2010 — so we were excited to hear his picks.
Harry Styles reveals his favorite One Direction deep-cuts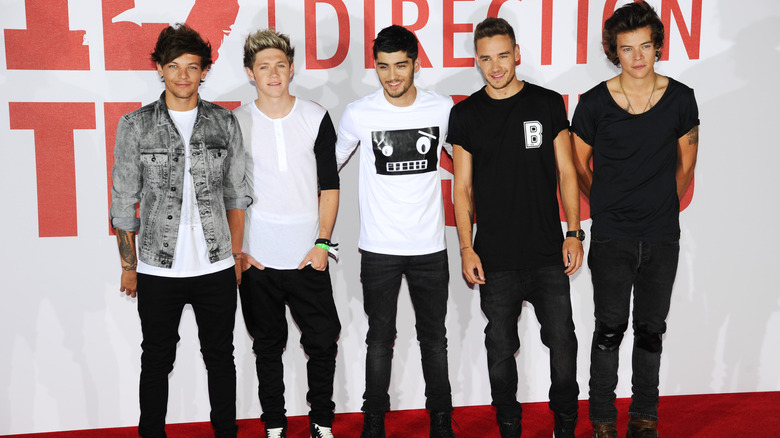 Featureflash Photo Agency/Shutterstock
During the height of One Direction's fame, the group was most widely known for their megahit "What Makes You Beautiful," which propelled them into superstardom overnight. And while they managed to produce numerous hits throughout their five-year run, Harry Styles has revealed that his favorite 1D songs are actually some of the group's lesser known tunes. "I really like 'Heart Attack,'" the pop star told MTV in 2012, referencing a song that was featured on the group's album "Take Me Home." He added, "I always kind of forget about it, but when I listen to it, I think it's really good."
Styles went with another deep-cut when he was asked which song he liked best from the album "Midnight Memories," which 1D released in 2013. Speaking to Entertainment Weekly, he referenced the track "Happily" as one of his favorites. Fellow bandmate Louis Tomlinson also cited the single as one of his favorites from "Midnight Memories," as the album marked the first time that One Direction felt like they were essentially in full creative control of their music.
Styles can't get enough of these popular 1D singles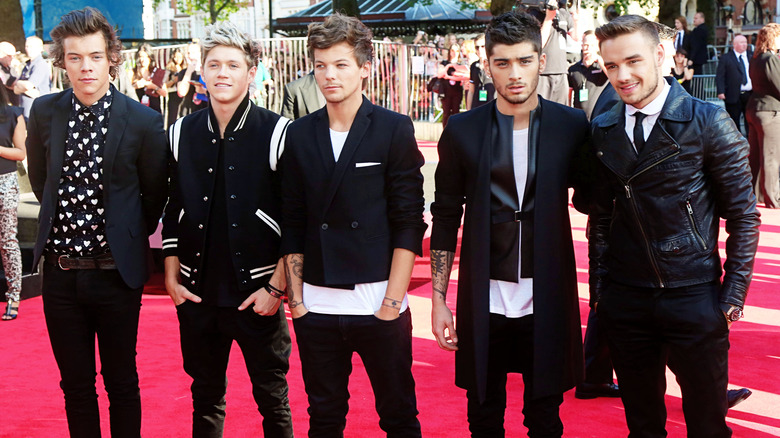 Featureflash Photo Agency/Shutterstock
Over the years, Harry Styles has been open about discussing his preferences when it comes to One Direction's music. When a fan asked Styles what song he liked best from the group's album "Four," Styles replied via Twitter, "Stockholm was a lot of fun to write.. Hope you like it." The star also counted the tune among his favorites in an Entertainment Weekly interview, so he's a big fan. In fact, he apparently loves the song so much that he sings it by himself during solo performances, according to Capital FM.
The last album One Direction released was "Made in the A.M."— a project they embarked on after Zayn Malik officially quit the group in 2015 ahead of 1D's hiatus. Per Entertainment Weekly, Styles previously revealed that he can't get enough of two songs from that album: "Infinity" and "Drag Me Down." "Drag Me Down" is one of 1D's most popular songs, so Styles broke with his usual tradition of selecting lesser known tracks when he cited this one as a personal favorite. Now if you'll excuse us, we need to unearth all our old One Direction CDs so we can take a trip down memory lane.