Is Herbalife An MLM?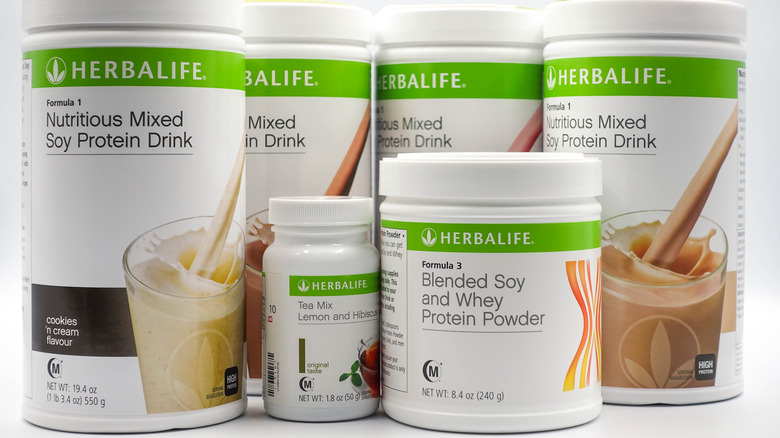 MOHD HUSAINI BIN UJANG/Shutterstock
Are you thinking about joining Herbalife Nutrition? First, make sure you know what to expect. The company has been in business since 1980, offering dozens of products for dieters and healthy eaters. Today, it has more than 10,000 employees in 90 countries, according to its website. Its line of products includes high-protein snacks, herbal supplements, fat burners, appetite suppressants, protein shakes, and meal replacement bars — just to name a few. These goodies are marketed and sold exclusively through independent distributors.
As a Herbalife Nutrition distributor, you'll order health products at discounted prices and then resell them. Your income potential depends on how much you sell, but you can also earn bonuses from the sales made by our recruiters and the members they bring in. In 2020, the company had about 191,000 active distributors in the U.S. alone (via Herbalife Nutrition). Approximately 15,000 distributors managed to earn more than $201 per month in their first year of work. Only 1% earned over $5,900 per month, and 10% had a monthly revenue of $1,246 or higher. More experienced members had higher earnings, ranging from $264 to $16,213 per month.
Like Avon, Amway, Mary Kay, and other companies, Herbalife uses multi-level marketing (MLM) to promote and sell its products. But the corporation received criticism for being a pyramid scheme. The Federal Trade Commission (FTC) warns that both business models carry significant risks that may outweigh any potential benefits. 
Herbalife: Multi-level marketing or pyramid scheme?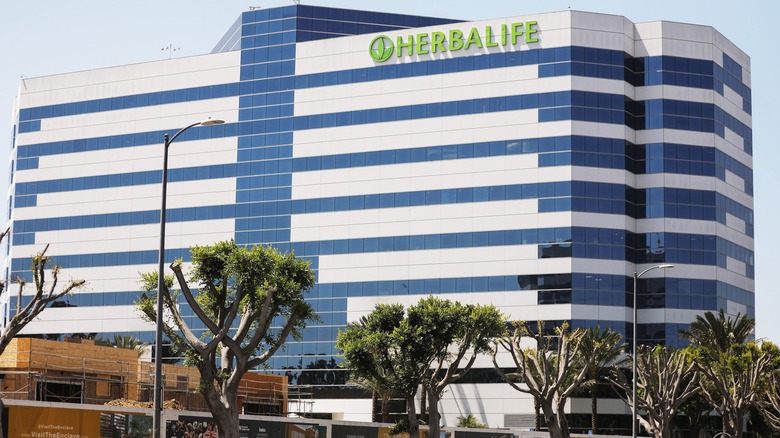 Mario Tama/Getty Images
When you sign up as a Herbalife distributor, the last thing you want is to end up wasting time and money. The whole point is to earn more so you can finally break the 9-to-5 grind, travel more, or buy something nice. Back in 2016, the FTC reported that half of Herbalife's top distributors actually made less than $5 per month by selling products. Some even launched physical stores to promote and sell the company's products, but they ended up losing money. The corporation had to pay a staggering $200 million back to distributors and consumers. The FTC settlement also required Herbalife to change its compensation model and stop making deceptive earnings claims.
The few distributors who actually made money were the ones with the largest number of recruiters, says the FTC. Simply put, their earnings didn't come from product sales — and that's a pyramid scheme, not MLM. The FTC explains that companies using pyramid schemes encourage their members to recruit others rather than promote and sell products. MLMs, on the other hand, generate revenue through direct sales. An MLM company may choose to reward its members or distributors for bringing in recruits, but the focus is on the product itself. However, both MLMs and pyramid schemes typically require an initial investment, so there's a risk of losing your money.
Should you become a Herbalife distributor?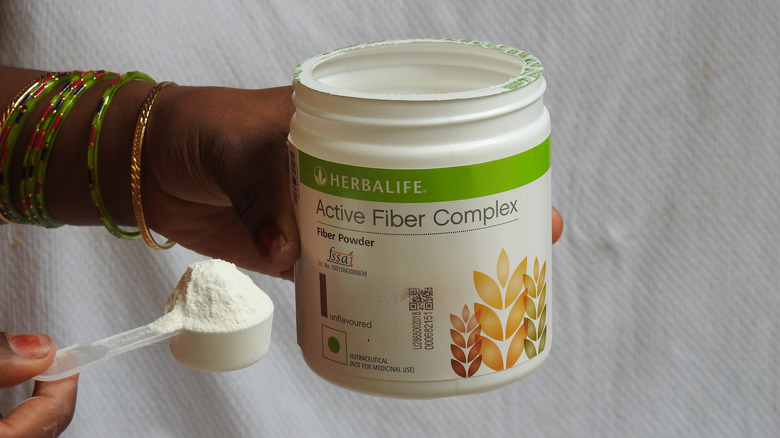 Manju Mandavya/Shutterstock
As a result of the FTC settlement, Herbalife must ensure that at least 80% of its net sales are actual sales to legitimate buyers. Moreover, only one-third of the revenue paid to its distributors may come from recruitment. The FTC also prohibited Herbalife from allowing first-year members to pay out of pocket when leasing or purchasing commercial space to sell the company's products.
New distributors must purchase a starter kit ranging in price from $94.10 to $124.10 and then take the steps needed to sell the products (per Herbalife Nutrition). Most members start by selling to their friends and relatives, but no one can guarantee that you'll make a profit. If you decide to quit, you can return any unopened products for a full refund. Note that you may still lose the money spent on advertising, travel, web design, and product samples.
Consider the company's reputation, too. In 2020, Herbalife had to pay a fine of $123 million for bribing Chinese officials and government agencies, reports the U.S. Securities and Exchange Commission. Such actions are likely to affect its brand image and revenue in the long run. If you love its products and can see yourself selling them to others, go ahead and give it a try. Take into account the risks involved and only invest what you can afford to lose.