How Hilary Duff Really Feels About Lizzie McGuire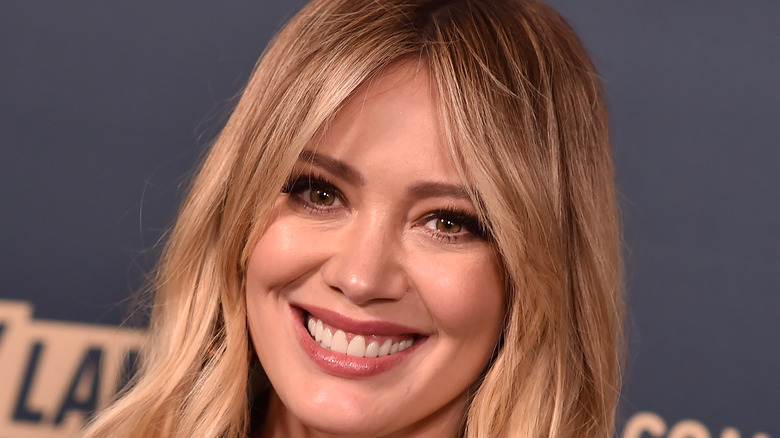 DFree/Shutterstock
It's been almost two decades, but fans will always remember Hilary Duff as the character of Lizzie McGuire. But, how does the actress feel about the beloved role?
Between 2001 and 2004, Duff starred on Disney Channel's "Lizzie McGuire." Since then, she has gone on to play Olivia Burke in "Gossip Girl," the title character in "The Haunting of Sharon Tate," and Kelsey Peters in "Younger" (via IMDb). She has also gone on to have a son, Luca, with ex-husband Mike Comrie, and two daughters, Banks and Mae, with her husband, Matthew Koma, per Biography. Duff's latest acting gig has arrived in the form of "How I Met Your Father" — a sequel to the hugely successful sitcom "How I Met Your Mother."
When asked about playing the role of McGuire, Duff told Bustle, "I think I was just playing myself. And I really related to that girl. She was me, and I was her, and that was that." However, the role has led to typecasting throughout her career, as well, with people thinking, "'Oh, she's too famous. She's too sweet. We know her as Lizzie McGuire.'"
Hilary Duff says Lizzie McGuire made people feel good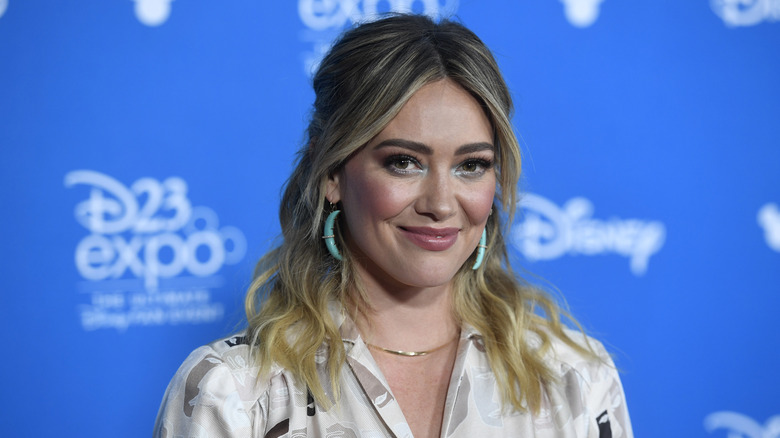 Frazer Harrison/Getty Images
Hilary Duff said that by the time she was 18-years-old, she was sort of fed up with hearing the name Lizzie McGuire, thinking, "I'm me! I'm Hilary, not that person. That's a made-up person." She knows that "the lines get so blurry," when it comes to Duff and McGuire, "and they probably always will be."
She told Bustle, "Now I'm like, 'I love her.' She's the greatest. She made everyone feel good." That is part of the reason that fans were stoked to be getting a "Lizzie McGuire" reboot on Disney+. But then, in December 2020, Duff announced that it wasn't happening, since the plan was going to be too family friendly and not reflect what the character actually would have been like today.
"I want any reboot of Lizzie to be honest and authentic to who Lizzie would be today," the actress previously wrote on Instagram. "It's what the character deserves. We can take a moment to mourn the amazing woman she would have been and the adventures we would have taken with her," she added.