The Family Of A Fallen Marine Is Suing Alec Baldwin. Here's What We Know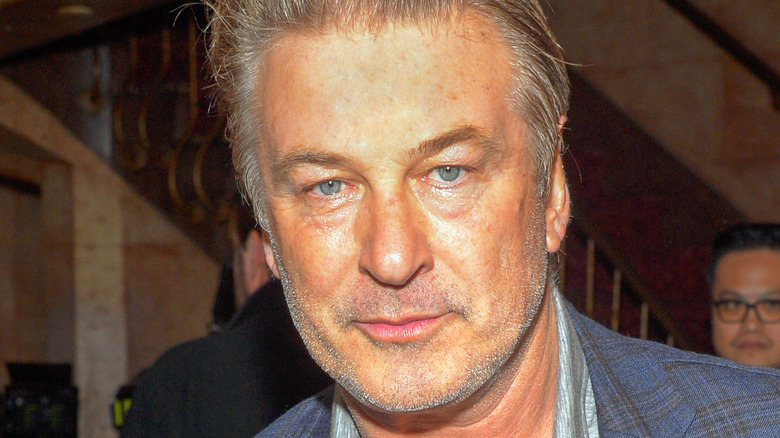 Ron Adar/Shutterstock
Alec Baldwin is being sued for defamation by the sisters and widow of a Wyoming Marine, Rylee McCollum, who was killed in Afghanistan. The 20-year-old's death came about due to a suicide bomb in August, which took the lives of 13 American troops and over 100 Afghans. After the incident, Baldwin gave one of McCollum's sisters $5,000 to be used for his widow, Jiennah Crayton, and their baby, who was born shortly after the Marine's death.
Then, this month, the sister, Roice McCollum, turned to Instagram to share a throwback of a protest she attended in D.C. on January 6, 2021. This caused Baldwin to repost the photos, writing that it was "bulls***," and to comment on McCollum's post. "Are you the same woman that I sent the $ to for your sister's husband who was killed during the Afghanistan exit." He also apparently messaged McCollum, saying she was a "January 6th rioter," though his comment and post have now been deleted (via Casper Star-Tribune).
Alec Baldwin's remarks are being called 'false, outrageous, defamatory, irresponsible, [and] vindictive'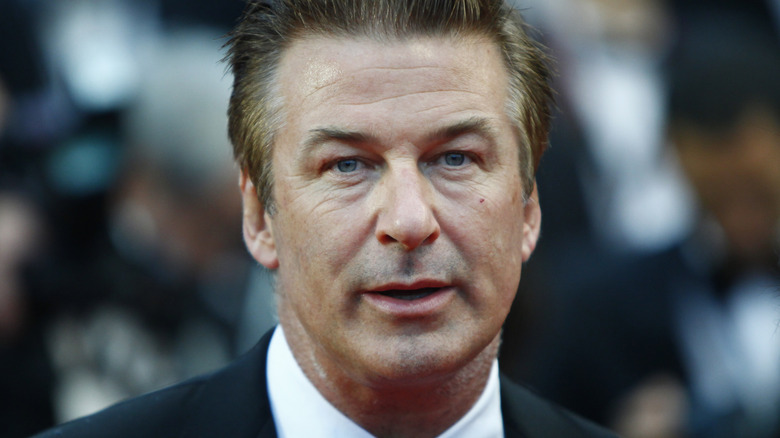 PAN Photo Agency/Shutterstock
Now, Rylee McCollum's family is suing Alec Baldwin in federal court for $25 million, saying he defamed them and violated their privacy. According to the Casper Star-Tribune, the suit says the actor's remarks were "false, outrageous, defamatory, irresponsible, [and] vindictive." Roice McCollum states that she was not part of the riots on January 6, 2021, and that she was cleared after speaking with the FBI. Reportedly, McCollum's sisters and widow received "severe emotional distress" as well, since, after Baldwin commented and reposted, his followers sent them "hostile, aggressive, hateful" messages. The family's attorney, Dennis Postiglione, pointed out that Baldwin's followers on social media number "five times the population" of Wyoming. "Either (Baldwin) knew what would happen, and he wanted it to happen, or he just didn't think about it," Postiglione said, according to the Star-Tribune.
The plaintiffs are asking for a jury trial. Such cases are often settled out of court, reported the Star-Tribune.
The news of Baldwin being sued comes just months after the accidental shooting on the set of his movie "Rust." As reported by Entertainment Weekly, a prop gun the actor was holding fired, killing cinematographer Halyna Hutchins and injuring director Joel Souza. People reports that Baldwin is among those being sued over the incident.