Fans Of The Crown Are Going Wild Over First Glimpses Of Elizabeth Debicki As Princess Diana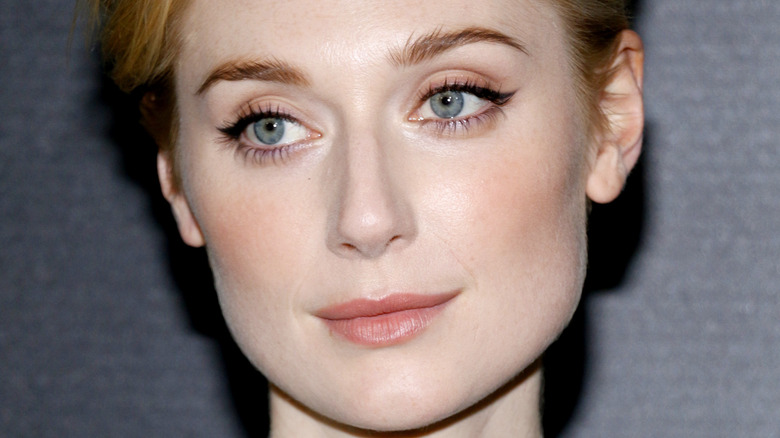 Tinseltown/Shutterstock
Actress Elizabeth Debicki, who was once referred to as a "wandering goddess" by her own publicist, is set to portray Princess Diana in the upcoming fifth season of "The Crown" on Netflix (via Twitter). Though the official release date for the new season has yet to be revealed, several pictures of Debicki in full Lady Di garb have cropped up on the internet over the last few months. Even though Debicki said she is terrified to play Princess Diana, her fears appear to be unfounded as she already bears an uncanny resemblance to the People's Princess.
The Instagram account for "The Crown" released an official image of the 31-year-old actress in costume back in August, and fans immediately praised the similarities between Debicki and Princess Diana (via Instagram). This official image provided a small sample of what viewers can expect from Debicki in the new season, and recent photos from the set of "The Crown" have built this level of anticipation even further. Fans are going wild over first glimpses of Elizabeth Debicki as Princess Diana, because as soon as you see the pictures, you feel like you're looking at Diana herself.
Elizabeth Debicki completely transforms into Princess Diana in new set photos from The Crown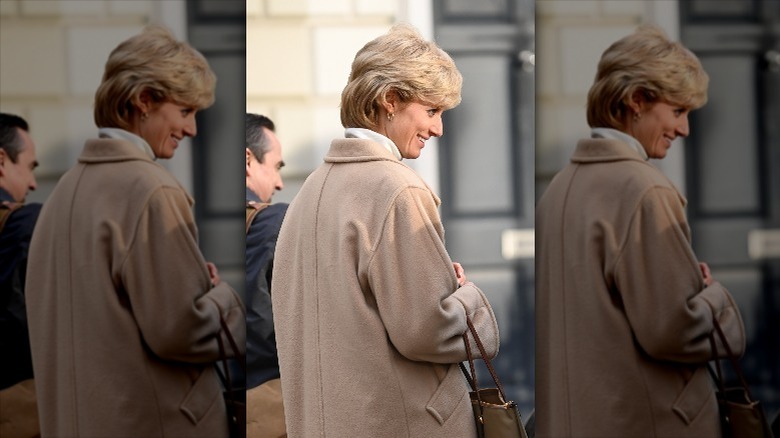 COBRA / BACKGRID
As reported by Just Jared, new set photos of Elizabeth Debicki as Princess Diana have emerged this week and they're setting the internet ablaze. In several photos, Debicki is shown rocking Diana's iconic shaggy blonde haircut while wearing a cream turtleneck and a camel colored coat.  If you looked at the pictures quickly, you'd be forgiven for thinking they were paparazzi photos of Princess Diana from the 1990s. The resemblance is astounding, and "The Crown" hair and makeup designer Cate Hall seems keen on paying homage to Diana in an honest and respectful manner.
Hall previously worked with actress Emma Corrin, who depicted Princess Diana in season four of "The Crown." Hall said they recruited a hairstylist from the 1980s to help craft the perfect Diana haircut for Corrin, so we're interested in hearing more about how Hall and her team worked on Debicki's transformation for the fifth season (via Awards Daily). The work that Hall and her crew have already done on Debicki has garnered positive responses from fans who are going wild on social media over these first images.
One Twitter user responded to pictures of Debicki on set with, "That's literally Diana but okay" and we couldn't agree more. Impatient fans can scroll through all the pictures the Daily Mail posted of Debicki as Princess Diana while we wait for the new season to start.