Valerie Bertinelli Is Still Coping With The Loss Of Co-Star Betty White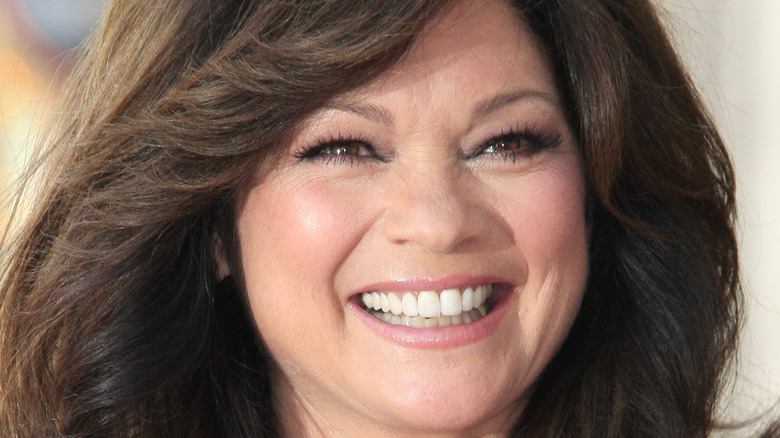 Joe Seer/Shutterstock
Betty White is one of the most beloved actresses of all time. The former "Golden Girls" star was funny and sweet and had fans of all ages around the nation. When news of White's death was reported on December 31st, 2021, just a few days shy of her 100th birthday, fans mourned the loss. Of course, many of White's famous friends and fans also shared their thoughts about her passing, including her former "Hot in Cleveland" co-star, Valerie Bertinelli. "Rest in peace, sweet Betty. My God, how bright heaven must be right now," Bertinelli wrote via Twitter following White's death (via People).
Bertinelli and White met on the set of the TV Land series, which aired between 2010 and 2015. Bertinelli was just one of White's friends that spoke to the magazine ahead of what would have been her milestone birthday. The actress revealed some lessons that White had taught her, including how to be grateful. "That there is gratitude in everything, absolutely everything. I used to think, 'Well, I'm grateful because I had a good day today. I'm going to be grateful for that,'" Bertinelli said. "And that's, 'Look at me being all grateful for a good day.' No. Gratitude is about everything. Gratitude is about finding the goodness in a challenging day," she continued. "Betty just oozes gratitude and she glows."
Valerie Bertinelli shares her thoughts on Betty White's death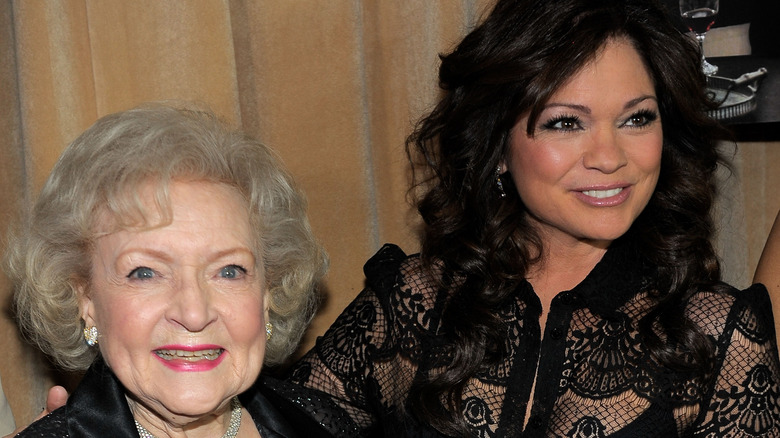 Charley Gallay/Getty Images
Nearly three weeks following Betty White's death, her "Hot in Cleveland" co-star Valerie Bertinelli is still mourning the loss of her dear friend. Bertinelli spoke out about White during a recent interview with Entertainment Tonight and praised the late actress for being such a wonderfully kind human being. "She just oozed kindness," Bertinelli said. "It wasn't a struggle for her, it was just that's who she was. She was a kind, kind human being."
Bertinelli went on to reveal that while she's sad that White is gone, she's also happy that she gets to be reunited with her late husband, Allen Ludden, who died in 1981. "I am not sad for her, I mean, I am so happy. It's always harder for us that are left here behind, but she is with Allen now," Bertinelli stated.
Of course, Bertinelli knows all too well what it is to mourn a loved one. The "One Day At A Time" star recently opened up about the death of her ex-husband, Eddie Van Halen, in her new book, per People Magazine. Bertinelli revealed that although the pair divorced in 2007, they remained close friends. "There is no greater love than what we had between the two of us and with that, we made this beautiful son," she said.