A Royal Photographer Sheds Light On His Iconic Photo Of Princess Diana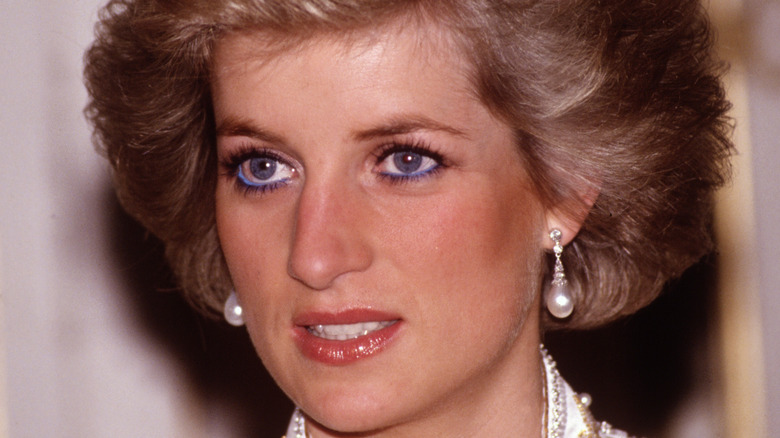 David Levenson/Getty Images
Anwar Hussein has been a royal family photographer for years. He's captured everyone through his lens from the Queen to Princess Diana. With the 2022 opening of the "Princess Diana: Accredited Access" exhibition, Hussein has been speaking out about his relationship with the late Princess of Wales.
The exhibition will feature undisclosed audio stories documenting various aspects of the late princess' life, including motherhood, marriage, fashion and her philanthropic work. These will be narrated by Hussein, the exhibition's website explained.
"I saw every side of Diana," Hussein told Elle UK in an interview, explaining that he witnessed her go from the quieter "Shy Di" — a nickname she was given by the media (via The Express) — to the force of nature she became before her tragic death. "She wanted to prove she was brave enough to do what she wanted," Hussein added.
Now, buzz surrounding the opening of the exhibition has sparked renewed interest in some of Hussein's most famous photographs of Diana.
This iconic photo of Princess Diana almost didn't happen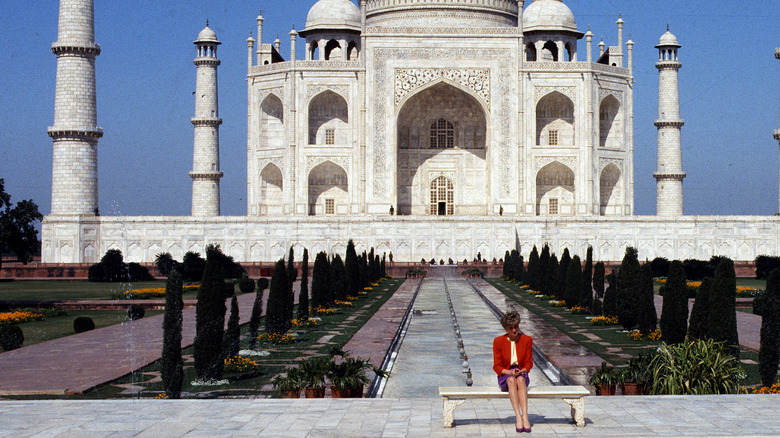 Anwar Hussein/Getty Images
In an interview with People, Hussein recalled a trip to India he accompanied Prince Charles on. They stopped at the Taj Mahal, a building that to Hussein "exists as the eternal monument of a husband's love." After he photographed Prince Charles, Hussein recalls the prince saying, "I'd like to bring my girlfriend or future wife here one day."
In December 1992, Charles and Diana would separate. However, back in February of that same year, they still traveled to India together despite the tension between them. Here, Hussein would take what he calls "one of the most famous pictures ever taken" of Princess Diana, per Yahoo. 
At the time, Hussein traveled to India with the couple and prepared to get a picture of Charles and Diana in front of the Taj Mahal. After a long wait, Huessin assumed the photograph would not be taken after all. However, Princess Diana then finally appeared. "She looked really sad," Huessin told People, adding that Diana "knew which way the story would go. She was very clever." The Princess of Wales, no longer quiet and shy, sat for the photograph alone.