Van Jones Doesn't Hold Back When Discussing Joe Biden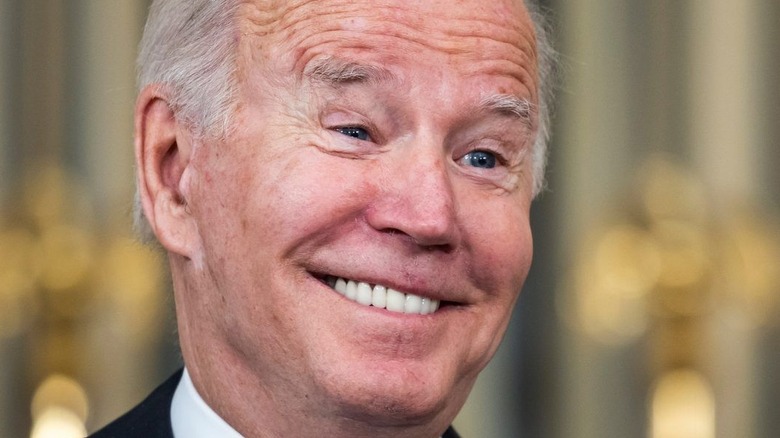 ApostolisBril/Shutterstock
Van Jones, a CNN political commentator, was moved to tears when President Joe Biden was elected, saying on CNN that "For a lot of people, it's a good day."
He also posted to Twitter in November 2020 in response to Biden's victory speech: "Did you notice that [Joe Biden] didn't say anything bad about ANYBODY in his speech? This is a new style of leadership. But it's new because it's classic. Because it's timeless. Because it's inclusive." All in all Jones seemed like a Biden fan. However, it seems that perhaps things may have changed for Jones based on his reaction to Biden's recent big media event.
Biden marked his first year in office with a two hour press conference (via The New York Times). It's only the second time that he's had a formal press conference, taking questions directly from reporters on a variety of topics from Ukraine, unemployment, and COVID, while also calling out Republicans for being unwilling to cooperate on legislation.
In the press conference, Biden was asked if Vice President Kamala Harris would be his running mate in 2024, and if he was pleased with her work on voting rights, to which he said, "Yes and yes" (via The White House).
Jones liked this answer, as he made clear on CNN's show "Erin Burnett OutFront," but he didn't like how that clear and concise answer compared to some of Biden's other responses.
Van Jones comparing Biden to Reagan is not good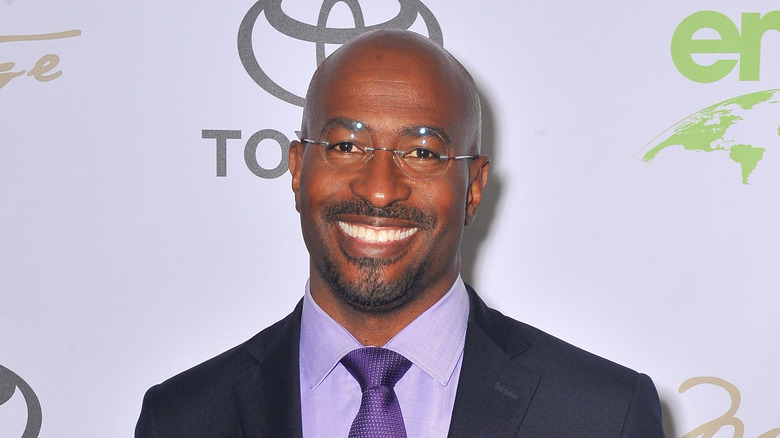 Jerod Harris/Getty Images
Van Jones said, "Part of the reason that answer stood out so much is because some of the other answers were kind of foggy in the end. I think you just have to be honest that you can be a foggy, meandering president, say like Reagan near the end, if you are winning. But if you are foggy and meandering on key questions and you are also not winning, then you've got a real problem" (via Daily Mail).
The comparison to President Ronald Reagan is clearly not a good one. There were rumors that Reagan was suffering from Alzheimer's in the last years of his presidency, and Reagan confirmed a diagnosis with the disease in 1994 (via CNN).
In the press conference, a reporter from the conservative media outlet Newsmax said that in a poll 49 percent of voters don't agree with the statement that "Joe Biden is mentally fit." According to The White House, the reporter then asked, "Why do you suppose such large segments of the American electorate have come to harbor such profound concerns about your cognitive fitness?" To which Biden responded, "I have no idea."