Meat Loaf's Net Worth At The Time Of His Death Might Surprise You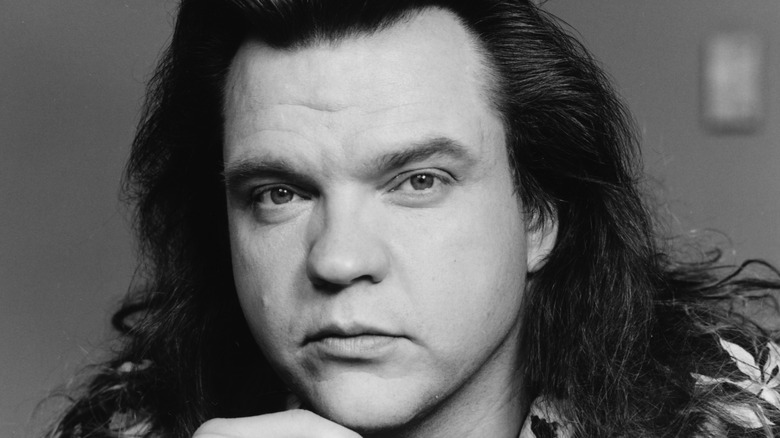 Dave Hogan/Getty Images
The music world is in mourning following the heartbreaking death of singer Meat Loaf at the age of 74. His agent confirmed the news, per The Guardian, with no cause of death released. 
Meat Loaf, who was born Marvin Lee Aday, reportedly passed away with longtime wife Deborah Gillespie by his side. The singer and actor's surviving family members thanked fans for their support and kind words in a statement. "From his heart to your souls ...don't ever stop rocking!" 
Meat Loaf was a prolific performer who released several massive records throughout his celebrated career, the biggest of which was undoubtedly the 1977 release "Bat Out of Hell," which remains one of the best-selling albums of all time. 
Follow-ups "Bat Out of Hell II: Back Into Hell" and "The Monster Is Loose" went on to sell over 65 million copies worldwide. 
Alongside his music career, Meat Loaf also had a number of scene-stealing appearances in movies as disparate as "The Rocky Horror Picture Show," "Fight Club," "Wayne's World," and "Spiceworld the Movie." 
A reality competition show based on one of his biggest hits, "I'd Do Anything for Love (But I Won't Do That)," was recently in the works. 
Following news of his death, tributes to the iconic performer poured in from all corners, with Stephen Fry describing Meat Loaf as "being simultaneously frightening and cuddly, which is rare and rather wonderful." 
Given how successful and beloved he was, it's unsurprising to learn that Meat Loaf was sitting on a massive fortune.
Meat Loaf was a millionaire many times over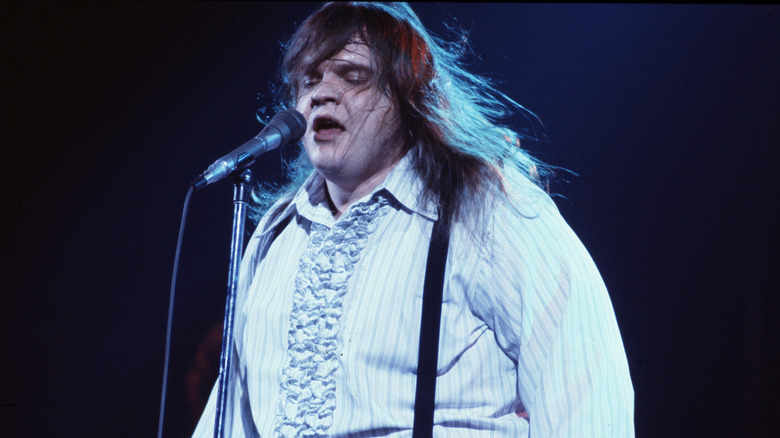 Michael Putland/Getty Images
As Celebrity Net Worth notes, over the course of his expansive career, Meat Loaf released 12 solo studio albums and appeared in over 100 films and TV shows. 
His biggest record, "Bat Out of Hell," moved more than 43 million copies worldwide and went platinum 14 times. In fact, it continues to sell around 200,000 copies each year. Likewise, the album spent nine years on the music charts. 
Meat Loaf came from humble beginnings in Dallas, with his parents, Wilma and Orvis, working for the Griffin Grocery Company and as a schoolteacher, respectively. He moved to Los Angeles after Wilma passed away and left him a sizeable inheritance.
Although several record companies passed on the songs that would later form "Bat Out of Hell," Cleveland International Records spotted Meat Loaf's promise and signed him, with Todd Rundgren agreeing to produce and collaborate on the album. 
The singer subsequently won a Grammy for Best Rock Vocal Performance, Solo, for "I'd Do Anything for Love (But I Won't Do That)," off "Bat Out of Hell II." 
Meat Loaf met Deborah Gillespie in 2007, and the couple married in 2012. In 2005, Meat Loaf purchased a seven-bedroom house in fashionable Calabasas, home of the Kardashians, for just under $3 million. 
Given Meat Loaf's expansive career and massive worldwide success, it stands to reason he earned a considerable amount over the years. In fact, the iconic performer was worth approximately $40 million at the time of his death.