Priyanka Chopra And Nick Jonas Share Happy Family News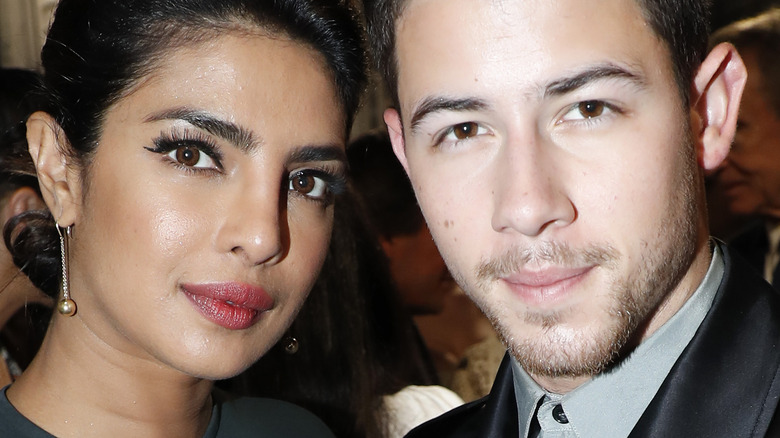 Rindoff/charriau/Getty Images
Surprise! Priyanka Chopra and Nick Jonas are officially parents. The actress took to Instagram on Friday afternoon to share the happy family news with her 73 million followers. The announcement comes after weeks of speculation surrounding Jonas and Chopra's relationship, as fans had been questioning whether the pair had broken up in recent months. Back in November, Chopra unceremoniously removed the "Jonas" from her last name on Instagram which led many to believe that she had parted ways with her husband of nearly four years (via Cosmopolitan).
Chopra and Jonas then indirectly shut down divorce rumors, and now, the official announcement of the birth of their first child proves that the couple is stronger than ever. Though they haven't shared exact details with fans yet regarding the baby's name or gender, Chopra did provide some initial insight in her Instagram post. The post, which features a simple black background with white text, reads, "We are overjoyed to confirm that we have welcomed a baby via surrogate. We respectfully ask for privacy during this special time as we focus on our family. Thank you so much."
Priyanka Chopra and Nick Jonas share the birth of their first child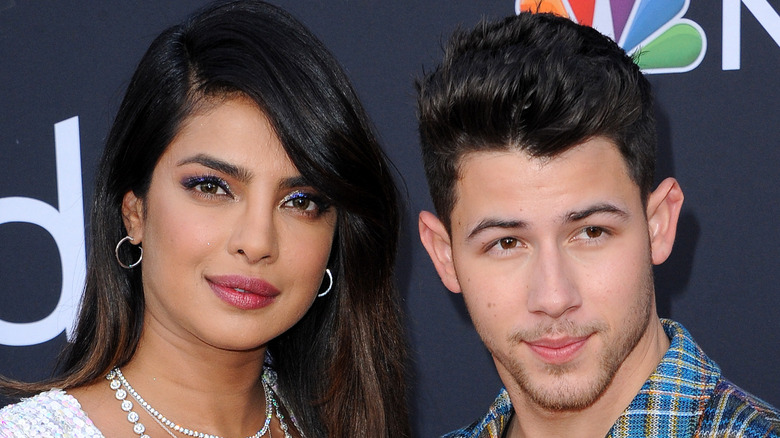 Tinseltown/Shutterstock
Nick Jonas took to his own Instagram account on Friday afternoon to share the same text post originally shared by his wife, Priyanka Chopra, announcing the birth of their first child. Jonas simply captioned the text post with "@priyankachopra ❤️," and the famously lavish pair have remained quiet about additional details at this time. Both Jonas and Chopra have expressed a desire to start a family in the past, with Jonas hoping to have as many kids as possible (via E! News).
Chopra, for her part, previously joked about wanting to have enough kids to start their own cricket team. When asked about the comment during an interview with The Times in 2021, Chopra laughed at her original statement and added, "I do want children, as many as I can have. A cricket team? I'm not so sure." The 39-year-old actress went on to discuss her desire to have children with Jonas during another interview in 2021, this time with E! News.
At the time, Chopra candidly said, "Family is a big part of my life," before adding, "It's always been a part of my dreams." She concluded her answer with a succinct, "And I'll take what I get, you know? Leave it up to the God almighty."
We're happy to hear that Jonas and Chopra's dreams have come true with the birth of their little bundle of joy!