Inside Meat Loaf's Complicated History With COVID-19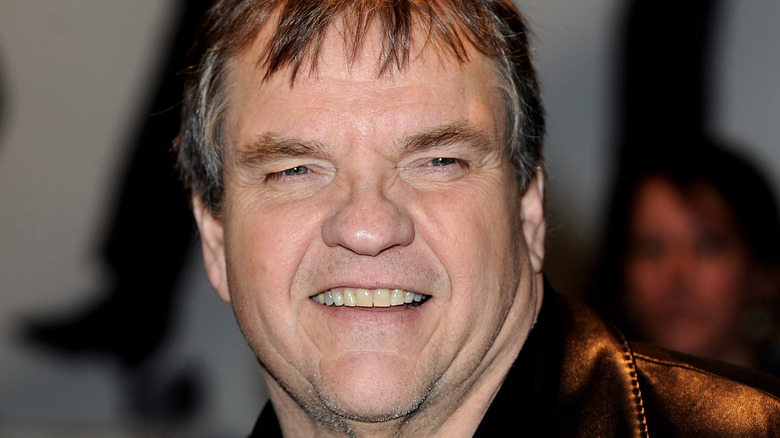 Gareth Cattermole/Getty Images
On Friday morning, Meat Loaf's family announced that the singer had died overnight at 74 years old. The cause of the death of Meat Loaf, whose real name is Marvin Lee Aday, has not been confirmed. "Our hearts are broken to announce that the incomparable Meat Loaf passed away tonight with his wife Deborah by his side," a statement on Meat Loaf's official Facebook page reads. "Daughters Pearl and Amanda and close friends have been with him throughout the last 24 hours."
You'll likely recognize the famous singer from his numerous hit singles throughout the past few decades, which include "Paradise by the Dashboard Light," "Two Out of Three Ain't Bad," and "I'd Do Anything for Love (But I Won't Do That)." Meat Loaf has also appeared in movies like "The Rocky Horror Picture Show," "Fight Club," and "Wayne's World," according to CNN.
Prior to his death, Meat Loaf was looking forward to embarking upon a world tour, putting out a four-song EP that included a different version of "What Part of My Body Hurts the Most?" and piloting a television game show called "I'd Do Anything for Love (But I Won't Do That)," drawing inspiration from his hit single of the same name, per Billboard. "My voice is in incredible shape," Meat Loaf told Billboard in October 2021. "Vocally I was really strong, so I don't sound like my age at all. I can sing 'Bat Out of Hell,' no problem — all the same key, all the high notes."
Meat Loaf maybe had COVID-19 prior to his death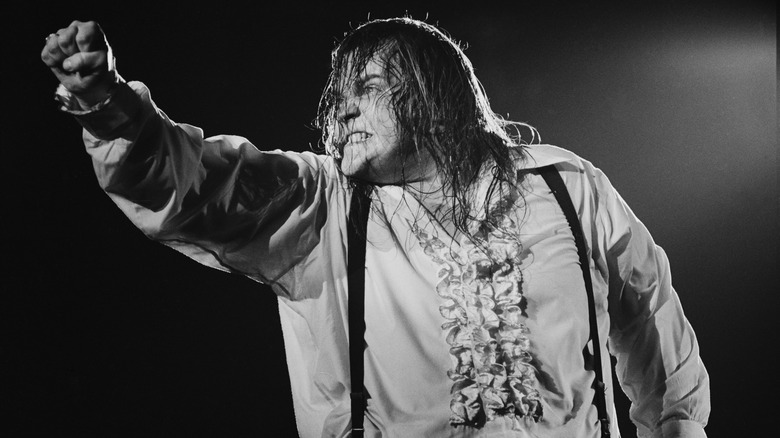 Michael Putland/Getty Images
Though no cause of death has been disclosed for Meat Loaf thus far, sources close to the singer told TMZ that he canceled a business dinner that was supposed to take place earlier this week due to health complications caused by COVID-19. Sources said that his COVID-19 diagnosis had quickly become life-threatening. It is unclear if Meat Loaf had received the COVID-19 vaccine.
While he encouraged his fans to "come together to fight the outbreak of this deadly virus," in a March 2020 Facebook post, Meat Loaf later became critical of COVID-19 related mandates. In an interview with The Pittsburgh Post-Gazette in August 2021, Meat Loaf's stance changed drastically. "If I die, I die, but I'm not going to be controlled. I hug people in the middle of COVID. ... I'm scared to death! You kidding me? But I'm sorry, I understood stopping life for a little while, but they cannot continue to stop life because of politics."
In the Gazette interview, Meat Loaf also protested wearing masks, claiming that they don't stop the transmission of COVID-19. "They don't do anything. They don't stop you from getting COVID. They're just a nuisance and make your nose itch and make it so you can't breathe." Especially in the past few months, Meat Loaf had spent the vast majority of his time on social media protesting COVID-19-related mandates, according to the New York Post.