The Truth About Haley Joel Osment's Relationship With Sister Emily Osment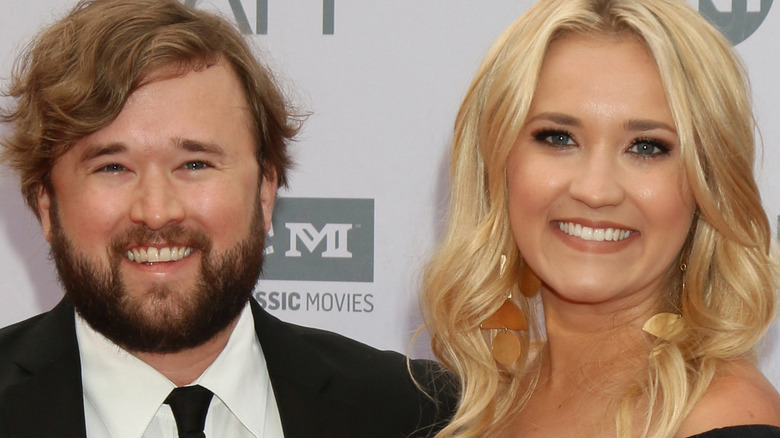 Kathy Hutchins/Shutterstock
Sometimes, it would seem that stardom runs in the family; such is the case for the Osments. The siblings rose to fame first as children, and continued their blossoming careers as adults. The two have acted on and off for decades, but despite the cutthroat nature of Hollywood, the truth about Haley Joel Osment's relationship with sister Emily Osment is surprisingly sweet. 
Both Haley Joel and Emily began acting at a very young age. Speaking with ABC News in 2007, Emily touched on what her experience was like as a child actor, recalling the strangeness of seeing "7,000 people waiting outside the mall" for an autograph signing in Pennsylvania, and how the pressure got to her. "It's hard because you're in the limelight constantly. You have to do everything right constantly," she said at the time. Fortunately, both she and Haley Joel had their father there to lead them through the novel experiences, she told ABC. The key for her was setting boundaries and "being busy."
While it was a unique childhood, Emily wasn't alone in growing up as a child actor. She and her brother had a number of similar experiences and were by one another's sides through it all. Speaking with The Guardian, Haley Joel shared that Hollywood was tough on his sister as a child, and she "had to deal with a lot more strange invasions of privacy." But back then, and today, she had her brother by her side. 
Haley Joel Osment and Emily Osment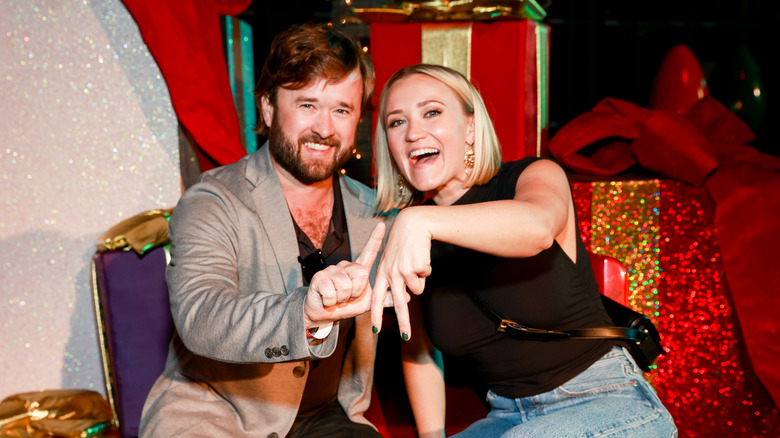 Matt Winkelmeyer/Getty Images
Both Haley Joel Osment and Emily Osment post photos of themselves together on social media and are often spotted together at events. In the years since they were plucky, young actors new to the industry, Haley Joel and Emily have gone on to tackle more dramatic roles as adults. Despite running in similar circles, their careers haven't overlapped much throughout the years. 
However, in one of Emily's more recent roles, playing a series regular in "The Kominsky Method," she had the opportunity to spend some time on set with her older brother. Speaking with Entertainment Weekly in 2019 about the role, Haley Joel shared that the show marked their first time acting together. "I was excited for a lot of reasons. Even though we don't have a storyline together, I think it's the first time I've been on the same show as my sister, which I thought might be kind of cool." Following the release of the trailer, both stars tweeted about it and seem to be enjoying the ride. 
With so many similar experiences, and even some time spent on set together, it is little surprise that Haley Joel and Emily have remained close through adulthood. And how sweet is that?