Peggy Zabakolas Reveals The Hardest Part Of Shooting Selling The Hamptons - Exclusive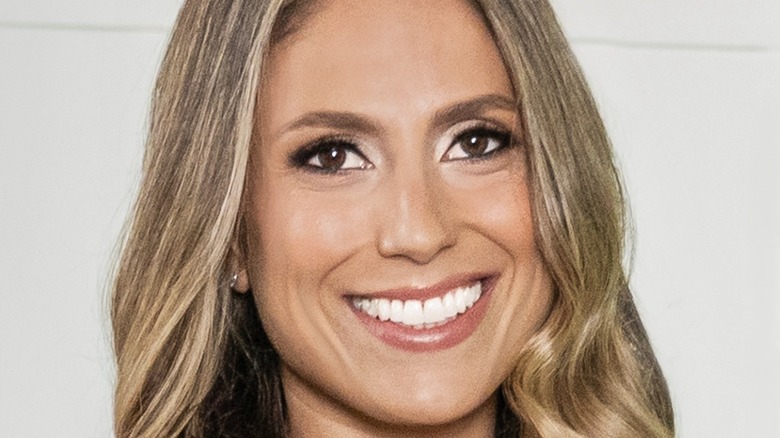 discovery+
Having cameras follow you around during your workday is something few get to experience. When reality television star Peggy Zabakolas tunes into "Selling the Hamptons" and sees herself listing homes, she has the entire world watching along with her.
While the reality series focuses on her professional life, it's gotten pretty personal this season. "If you follow through, you'll see the struggles that I think any female that is a boss [and] entrepreneur struggles with," she shared with The List during an exclusive interview. This includes balancing all aspects of her day-to-day.
By this point, Zabakolas has become used to having cameras around, and she doesn't let them slow down her business. "At the end of the day, I'm a real estate broker first," she told us. "And having said that, the cameras are secondary in the sense that I'm professional, and I'm going to do whatever I have to do to get the deal done." Yet, pulling double duty has been the most difficult for Zabakolas when it comes to shooting a reality show.
Shooting a reality show and also selling real estate is 'a balancing act'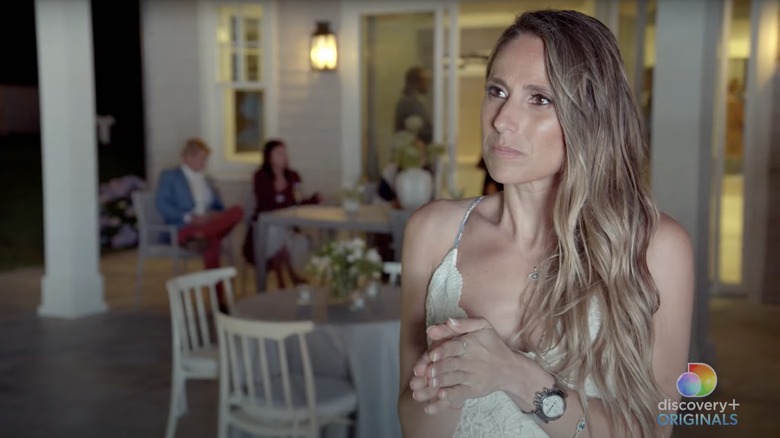 discovery+/YouTube
Whenever a client calls, Peggy Zabakolas is always there to answer. However, if she's busy shooting "Selling the Hamptons," it can sometimes be difficult to manage her real estate business. "I'm a real estate broker. I also have this show. That's two jobs essentially," she told The List. Over the last year, she's had to successfully learn to split her time.
Luckily, Zabakolas has a supportive team by her side. "I have a team in the city and agents that help me in the Hamptons where, when I am filming and if I can't necessarily pick up my phone because I'm in the middle of something," she explained, which makes it a lot easier for her to be able to tackle her passion for reality television, too.
Ultimately, this "balancing act" is the hardest part about starring on "Selling the Hamptons," yet it also happens to be something everybody else watching can relate to. "It's just learning how to balance everything," Zabakolas said. "But I think that's just life in general, learning how to balance everything."
All eight episodes of "Selling the Hamptons" are available now on discovery+.