Larsa Pippen Thinks This Real Housewife Should Join OnlyFans - Exclusive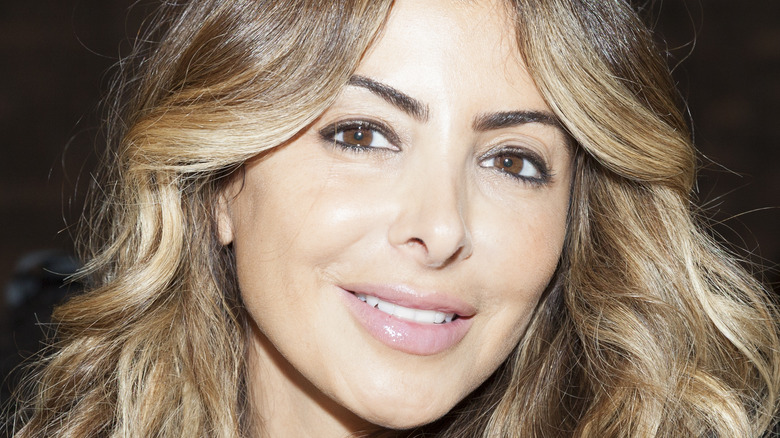 lev radin/Shutterstock
Both up-and-coming influencers and established celebrities have flocked to OnlyFans in recent years because the site offers them a great way to earn extra income while building relationships with their biggest fans. These super-fans pay a monthly subscription to access exclusive content from their favorite celebrities — ranging from photos to videos to even custom content made to order for those willing to pay an extra fee. So for models, actors, and others whose careers depend on staying in the public eye, OnlyFans is a great way to gain extra exposure.
The downside of OnlyFans, though, is its potential to offer way too much exposure — according to The New York Times, it's earned a reputation as the platform of choice for actors and models in adult entertainment, who offer their fans content too hot for Instagram. As a result, even though OnlyFans content creators can (and do) offer everything from fitness tips to cooking videos, having an OnlyFans page can come with a bit of a stigma. Larsa Pippen of "The Real Housewives of Miami" knows this well. While her OnlyFans page is wildly popular (and profitable — according to Us Weekly, she earns $10,000 a week from her subscribers), she's also gotten a lot of flack for it — what's she really showing fans over there? But she's not apologizing. In this exclusive interview, she shares why she joined OnlyFans, what she offers her fans, and which of her fellow housewives would truly rock on the site.
Larsa Pippen joined OnlyFans to connect with her followers more authentically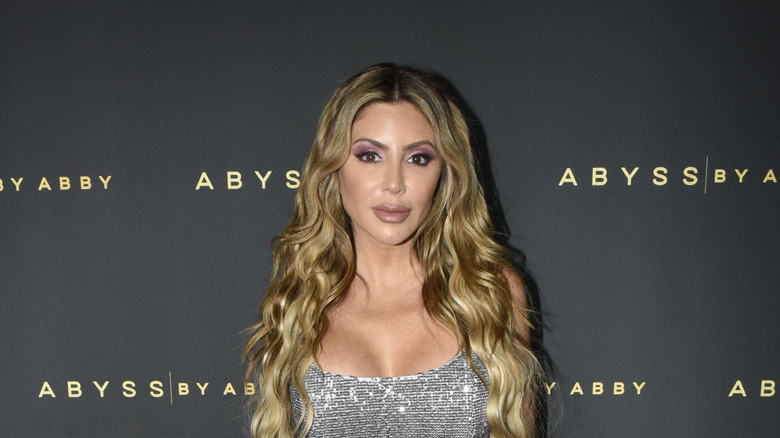 Vivien Killilea/Getty Images
As a jewelry designer and entrepreneur as well as a reality television star, Larsa Pippen understands the value of showcasing her creations. She also understands the value of staying connected to her growing fan base. She identified OnlyFans as a platform that not only allows her to do both, but to create an additional income stream while doing so. So despite its risqué reputation, Pippen jumped on. "I wanted to be on a platform where all the members of the platform were verified, and it was a way for me to communicate with all my followers and just basically give them exclusive content and have a better relationship with my fans," she said.
Pippen defends OnlyFans against its haters and critics, who she feels simply don't understand the site's functionality and potential, explaining to The List that OnlyFans is a lot more versatile than a lot of people think. "I feel like it's a platform where you own the platform," she said. "You can post whatever you want. I tend to post photos. If I'm working out, I feel really good about myself. I'll post bikini pics or I'll post the behind the scenes of my jewelry launch or my jewelry line. So it's just basically your platform to be able to post whatever you want to."
Larsa Pippen thinks one Housewife in particular would rock on OnlyFans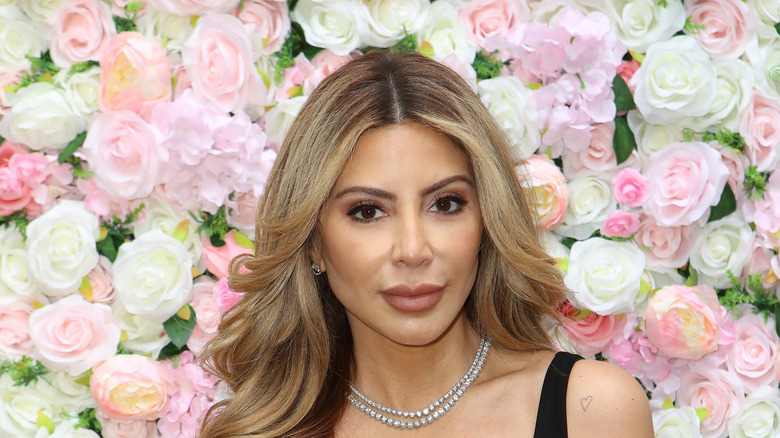 Ari Perilstein/Getty Images
OnlyFans may offer way more than sex-oriented content, but it's still not for everyone. To succeed, you first need a lot of fans. And not just casual fans, but super-fans enthusiastic enough about you to pay a monthly subscription for exclusive content. And to keep these fans happy — and paying — you need to deliver the goods: crazy-interesting, high-quality content they can't get anywhere else. This means you not only need a great stage presence, but the energy, creativity, and passion to keep putting out top-level content.
And while OnlyFans is not just about sex, having sex appeal (not to mention gobs of self-confidence) definitely helps. Knowing from experience what works on the platform, Larsa Pippen thinks most of her fellow housewives could succeed on OnlyFans if they wanted to. "They'd all do well on the platform," she said. But one in particular strikes her as someone who'd not only do well on the platform, but genuinely enjoy it. "I feel like Lisa [Hochstein] would really kill it on OnlyFans because she's sexy," she said. "She loves to show off her body."
New episodes of "The Real Housewives of Miami" stream Thursdays on Peacock.