The Real Reason Ryan Cabrera Has A Ryan Gosling Tattoo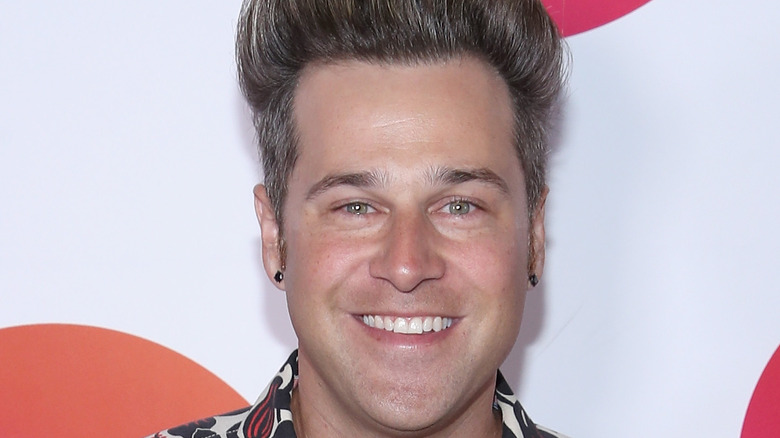 Randy Shropshire/Getty Images
Ryan Cabrera is known primarily as a singer-songwriter, but many of us were first introduced to him as Ashlee Simpson's BFF turned boyfriend on her titular, sadly short-lived reality show (via IMDb). Funnily enough, Simpson ended up marrying Cabrera's other best friend, Evan Ross, per Us Weekly. He popped up again on "The Hills," as an on-again, off-again paramour of Audrina Patridge. The former couple remains on good terms, with Cabrera gushing about how "amazing" she is in a chat with Us Weekly. 
These days, though, he's loved up with fiancé and WWE Superstar Alexa Bliss. Cabrera popped the question in November 2020, and just a few months later they solidified their commitment with tattoos in honor of each other. As Wrestling Inc. reported at the time, the pop star got a design representing her butt-kicking in-ring persona, while Bliss inked some of Cabrera's lyrics in his handwriting, alongside a doodled self portrait. There appeared to be backlash to the new tattoos, however, judging by a follow-up. 
Just a short while after sharing their matching ink, Bliss reportedly wrote, "We're happy. That's all that matters," alongside a photo reading, "Too many ppl have too strong of opinions." Cabrera is more used to tackling public reactions to his ink, though, since the heavily tattooed rocker has one particular design that always courts attention.
Ryan Cabrera played a dangerous game of tattoo roulette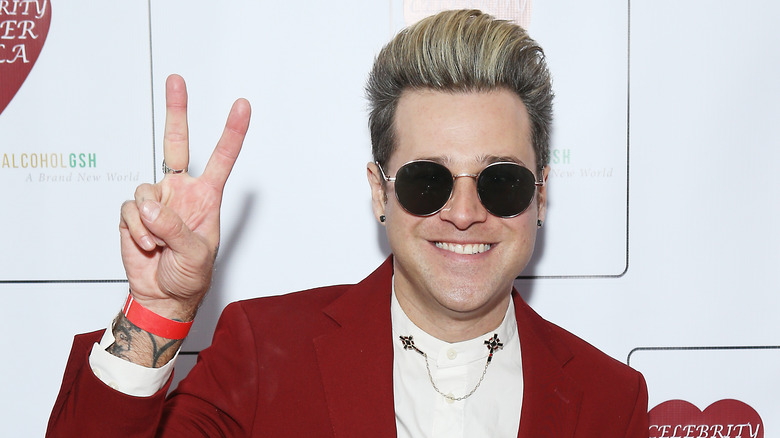 Michael Tran/Getty Images
As Ryan Cabrera told the Las Vegas Review Journal (via Us Weekly), the reason he has a pretty sizeable portrait of Hollywood hunk, and namesake, Ryan Gosling on his right calf is simple. "We like to play a game called tattoo roulette," Cabrera explained. "We blindfold each other: 'You get to pick a tattoo for me, and I get to pick a tattoo for you.' And you don't get to see it till they're both done." The only stipulation was his buddy couldn't put anything on Cabrera's arms, which are reserved for "real tattoos." Among multiple other designs, he has an artistic interpretation of beloved Beatles album "Abbey Road" inked on his right forearm.
Relegating all roulette-related tattoos to his legs keeps things light. As Cabrera told the Journal, via Digital Spy, the only rules for their high-stakes game "are that it can't be religious and it can't offend anybody." All things considered, the singer-songwriter isn't mad about this choice, describing his Gosling portrait as "the Bentley of tattoos." The former "Hills" star noted, "The best part is he [the tattoo artist] did it portrait style, so it looks like the president in silhouette."