Here's What The Betty White Challenge Achieved For Animal Shelters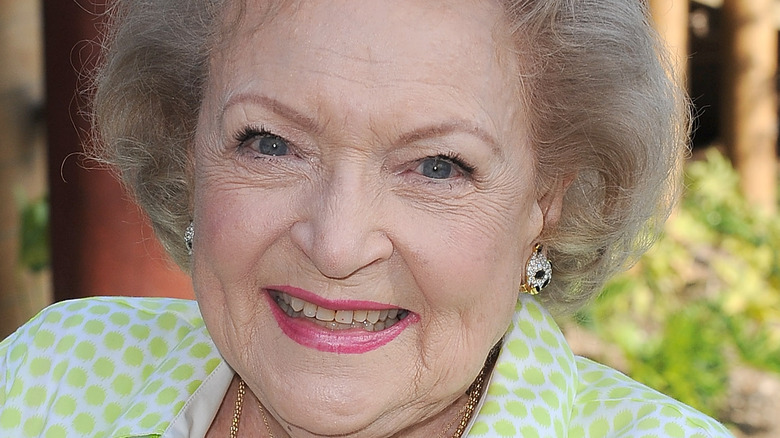 Angela Weiss/Getty Images
While Betty White had a historic Hollywood career as one of television's first stars, performing on the small screen from the time she was a young woman in the 1930s until she was well into her 90s, making people smile and laugh were not her only passions. White was also known for her fierce love of animals and the work she did for animal shelters and rescues, as well as for endangered species, is legendary.
White always said she came by her love for animals naturally from her own parents and wrote of it in her 2011 book "Betty & Friends: My Life at the Zoo," saying that her mother and father "were genuine animal nuts, and I am eternally grateful that they have passed much of that passion on to me" (via Today). In the 1970s, White even created and hosted a television series called "The Pet Set," in which she featured celebrities and their pets, including Mary Tyler Moore, Burt Reynolds, and Carol Burnett.
After White's sad and tragic death on December 31, 2021, just 18 days before her 100th birthday on January 17, 2022, "The Betty White Challenge" went viral on social media and turned out to be a bigger event than people ever imagined.
The world comes out to support Betty White and her animals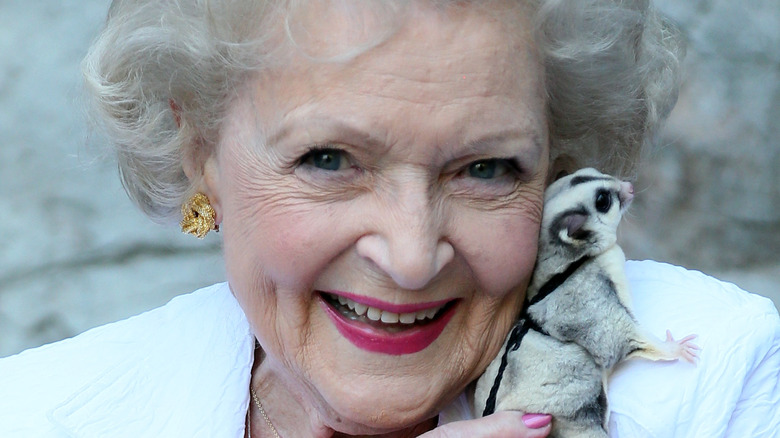 David Livingston/Getty Images
Betty White may have died just weeks before her milestone 100th birthday, but that didn't mean the world wasn't going to celebrate her and her pet cause. The Betty White Challenge became a global event thanks to social media, asking people to donate to an animal charity of their choice on January 17, according to Variety.
Via Facebook and Instagram, people were able to choose an animal cause and donate whatever they could afford in White's name. As of Friday, January 21, Meta, the two social media platforms' parent company, reported that a total of $12.7 million had been raised to help various animal rescues and shelters altogether, with nearly 400,000 people participating. On White's birthday alone, $900,000 came in from 26,000 individuals. Meta also does not charge any fees for users to donate to charity through its platforms.