Christina Aguilera Reveals What She Really Thinks About Britney Spears' Conservatorship Ending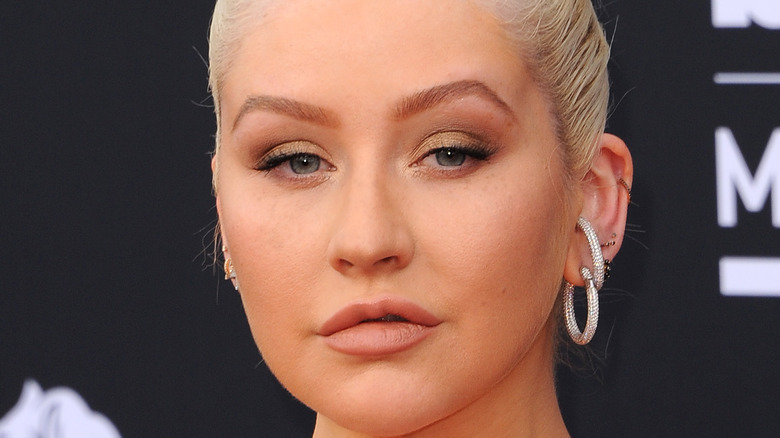 Tinseltown/Shutterstock
As Britney Spears battled to get out of her 13-year conservatorship, a slew of celebrities came out to support her. From her exes Justin Timberlake and Kevin Federline, to fellow pop stars including Madonna and Lady Gaga, there was no shortage of famous people in Britney's corner, per Billboard. So, it was surprising when Christina Aguilera initially declined to address the topic while on the red carpet. The two broke into show business at the same time as child stars on Disney's "The Mickey Mouse Club," and then went on to find worldwide pop star stardom. In fact, their 2003 MTV Video Music Award performance with Madonna is widely considered an iconic pop culture moment. 
Aguilera's lack of response didn't go unnoticed by Britney. "I love and adore everyone who supported me... but refusing to speak when you know the truth, is equivalent to a lie !!!!" Britney previously wrote (via Variety). "13 years being in a corrupt abusive system yet why is it such a hard topic for people to talk about ??? I'm the one who went through it !!!! All the supporters who spoke up and supported me, thank you... yes I do matter !!!!!," the singer added. 
Now, however, Aguilera has spoken out about the end of the conservatorship — and makes it clear that she's definitely Team Britney.
Christina Aguilera had a lot to say about Britney Spears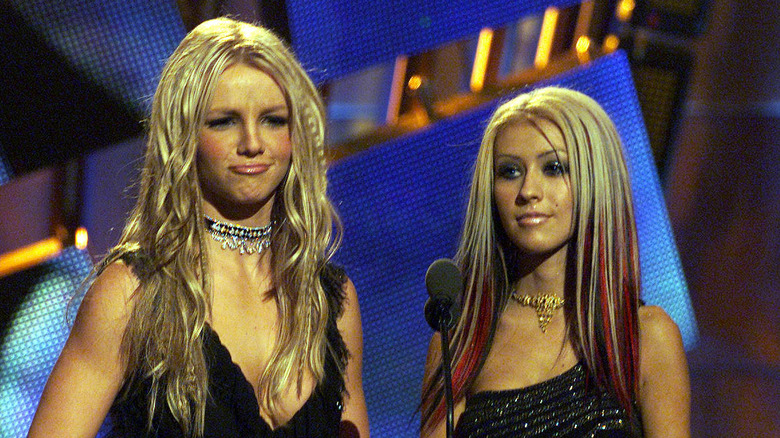 Dave Hogan/Getty Images
Christina Aguilera is letting everyone know she is there for Britney Spears. During an interview with "The Enrique Santos Show," Aguilera spoke about the end of Britney's conservatorship. "I never want to speak out of turn about somebody that I have so much respect and admiration for but I couldn't be happier for her," Aguilera said (via E! News). "Every woman deserves to feel empowered and to own that for themselves, however they see fit," the singer added. 
She went on to explain that she knows first-hand how hard the music business can be for women, especially since she and Britney rose to popularity at the same time. "If anybody gets that and understands what that means at that time coming up, it definitely would be her and I," Aguilera explained. "I will always be here to reach out to ... I love, you know, being able to connect like that with other women ... it's very important, now more than ever, now that we do have the ability to connect, that that happens and that we always feel unified."