Meat Loaf's Wife Breaks Her Silence In A Tear-Jerking Statement About Husband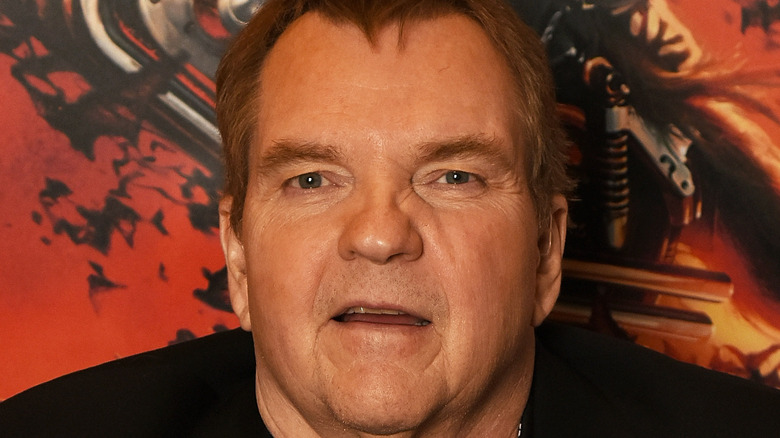 Dave J Hogan/Getty Images
Meat Loaf, stage name for the singer and actor born Marvin Lee Aday, had a decades-long career and sold over 60 million records worldwide. He sadly died at the age of 74 on January 20, 2022 (per MLive.com and The New York Times). According to his Facebook page, his wife Deborah Aday and his daughters Pearl and Amanda as well as other friends were with him when he passed.
"The grief I feel over the loss of my husband is gut-wrenching," Aday told People in a statement. "I was lying close to Michael when he took his last breath and my sadness is beyond words. I've always called him by his given name because I didn't see him as 'Meat.' I feel much gratitude for the outpouring of love I have received from around the world."
She also wanted to let the world know how much he meant to her as a husband: "For me, it was always about him. From the day we met, he was my world and I loved him. There wasn't a day that went by that we didn't tell the other how much we loved them. Not a day that we didn't hug each other."
Deborah Aday wants the world to know how good her husband was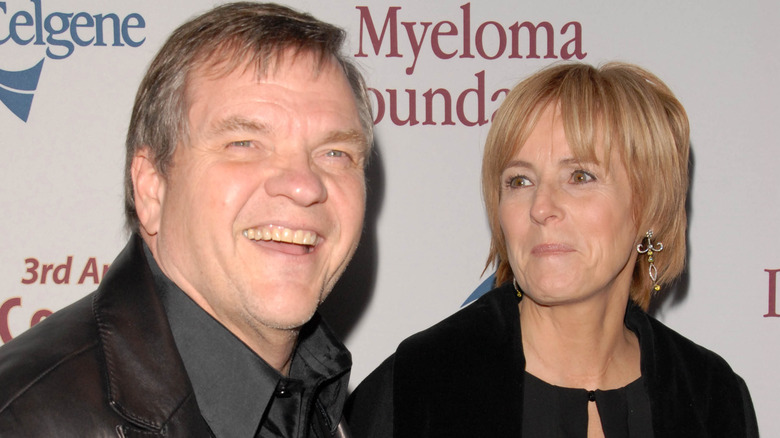 S_Bukley/Shutterstock
The couple got married in 2007; it was Meat Loaf's second marriage and Aday's first (via Hollywood Life).
"I waited until later in life to get married because I was waiting for the right man. And oh boy, was he ever the right man for me!" Aday revealed in the statement to People. "I realize how blessed I am to have shared my life with such an incredible person. He didn't hesitate to let me know how much I was appreciated, and often sweetly told me, 'You're a good wife.' I will miss hearing that."
She went on to touchingly summarize the mix of pain and love that she's feeling with this loss: "Our life together was an adventure. He was my best friend, my confidant, my lover and I miss him terribly already. As much as my heart is in pain right now, my heart is also so full of the love and glory we shared together. I will love you forever, Michael."