Substitutes For Hair Gels That Actually Work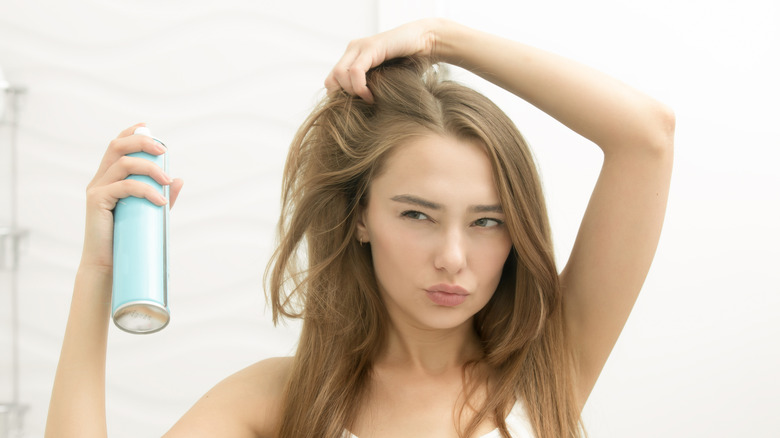 fizkes/Shutterstock
Many of us love to let our hair down and do its own thing, while others prefer to use a product to keep it in place. Thankfully, for the latter, we have tons of options compared to what was available in the past. For instance, when it comes to hair gel, you can choose creamier, more nourishing options that offer a flexible and natural-looking hold for hours. Byrdie loves the Biolage Styling Gelée because it adds volume, minimizes frizz, and has a shiny finish. While there was a time when hair gels were synonymous with the dry and crunchy look, now, it is much more versatile. 
But what if you don't have hair gel? Before you panic, tons of other hair products can work like hair gel, depending on what you are looking for. It is no longer one size fits all. You have so many alternatives to your childhood BFF hair gel, which might actually work even better.
These hair products work as well as your trusted hair gel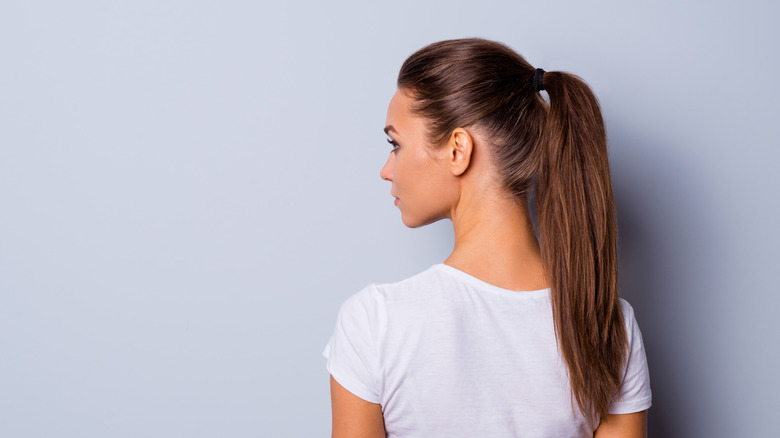 Roman Samborskyi/Shutterstock
You probably think the only hair product that can reliably hold your hair in place all day is a hair gel, but fortunately, modern times have gifted us other magical products.
One of the best alternatives to hair gel is hairspray, according to Hairstyle Camp. There is so much to love about hairsprays because they are reliable, hold your hair in place, and you don't need to get your hands dirty to apply it. Who What Wear is a massive fan of the iconic L'Oréal Paris Elnett Satin Extra Strong Hold Hairspray because it has the best hold, is brushable, and works for all hair types. Elist 10 recommends hair wax as a great substitute to hair gel as well, because it styles your hair without stiffness. You can even restyle your hair without having to wash it. For this, Elle recommends the Oribe Flash Form Finishing Spray Wax because it holds your hair in place without weighing it down like other hair waxes.
According to Headcurve, hair paste is another great alternative to hair gel. It is thicker and offers a stronger hold with a glossy finish. It is ideal for short or wavy hair due to its texture. Men's Health chooses Bumble & Bumble Sumotech as the best hair paste because not only is it a favorite of hairstylists, but it has a creamy, hydrating texture that gives you "a strong-ish" hold without looking too stiff.