What Is Chloe Chrisley's Relationship With Her Parents Like?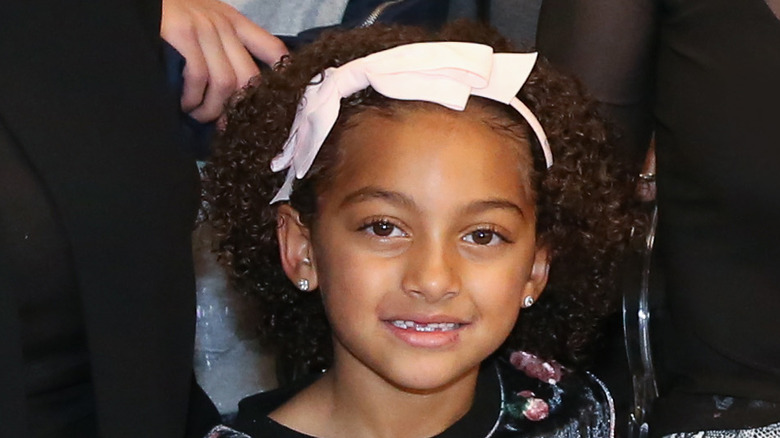 Terry Wyatt/Getty Images
You may recognize Chloe Chrisley as the adorable little girl on reality TV Show "Chrisley Knows Best." Chloe is the granddaughter of the show's star, Todd Chrisley and the daughter of Todd's son, Kyle (via Reality Titbit). She has appeared on the show since its inception, when she was just 2 years old. Now, many years later, Chloe is still on the show, but her personal life has changed quite a bit.
When "Chrisley Knows Best" first began, Chloe's parents, Kyle Chrisley and then-girlfriend Angela Victoria Johnson, had custody of her. According to The US Sun, a few seasons in, this all changed after Kyle was arrested for assault and shortly after, Angela was also arrested for attempting to defraud Medicaid. Todd and his wife, Julie, took on full custody of Chloe, which they still have today.
While her parents may not have custody of her, it is often a big question as to whether or not she has a relationship with her mom or dad.
Does Chloe Chrisley speak to her parents?
For years, Kyle Chrisley had no relationship with his famous family, even once accusing his father of using Chloe for ratings (via The US Sun). Today, all of that has changed, as Kyle has rekindled his relationship with his dad, even thanking his father for sticking by him all these years on his Instagram. This new relationship has also allowed Kyle to get close to his daughter again. He began posting pictures of Chloe in 2020 and most recently wished her a happy birthday, saying "It's so hard to believe that you're 9 years old today ... time flies but I enjoy watching you grow into the little lady you are becoming. You are so funny you make me laugh every time you talk. You are such a beautiful little girl and I am so thankful for every minute spent with you. Happy Birthday Chloe, I love you so much" (via TV Shows Ace).
According to Celeb Suburb, Chloe has remained close to her mother, Angela Victoria Johnson. While she is away from the limelight and not active on social media, older posts show the pair together, smiling and enjoying each other's company. According to Idol Persona, as of 2021, all previous charges against Johnson have been dropped and she currently lives a normal life.