What Nicky Hilton Will Never Dress Her Daughters In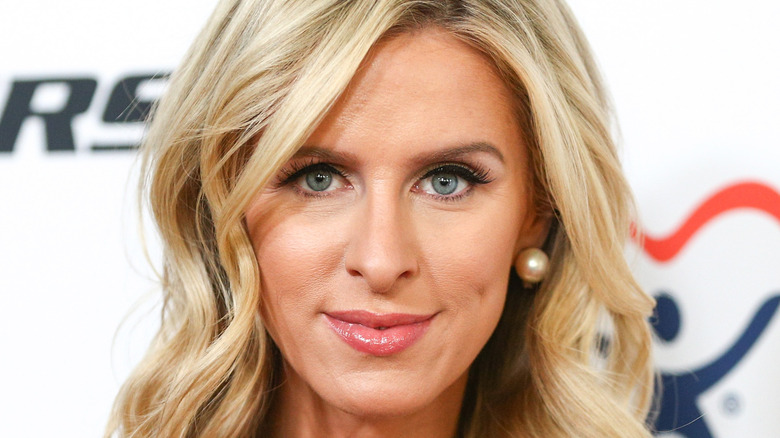 Rich Fury/Getty Images
Nicky Hilton is a true fashion icon, and becoming a mother did nothing to dent her style cred. If anything, having two daughters with husband James Rothschild has only made the hotel heiress more chic. After welcoming eldest daughter Lily-Grace in 2016, Hilton told E! News that getting back into shape wasn't too much of an issue for her since, "I really didn't gain too much weight during my pregnancy. I really looked after myself and had a healthy diet and [kept] working out."
Describing motherhood as "heaven," the fashionista admitted that even though being a Mom means that she'll be having plenty of early morning wakeup calls in the future, she couldn't imagine anything better. Per Hello! Magazine, she is continuing to maintain her chic fashion sense post-baby (even matching her high-end pram to her outfit, naturally). Motherhood may have changed Hilton's life but the New York native has clearly embraced her new normal. And while her daughters are probably eager to play around in their mom's considerable closet, she's taking care not to pass on too much of her style ... at least, not yet.
Nicky Hilton isn't looking to create a couple of mini-mes
In a 2021 interview with People, proud mama Nicky Hilton opened up about all things style and parenting. While promoting her collaboration with kids' brand Dotty Dungarees, Hilton posed for a sweet photoshoot with daughters Lily-Grace and Theodora "Teddy." Calling her two toddlers "very girly girls," the hotel heiress confirmed that they both gave their "stamp of approval" to the fun capsule collection, particularly the sweet dresses. When it comes to dressing the girls for the day, Hilton shared, "I love a pair of dungarees; it's such a classic staple."
However, she also expressed that she's not interested in dressing her kids in outfits that mimic her own style. "A lot of parents are dressing their children in these hip, miniature adult outfits, which I'm really not a fan of," she told People. "I think children should dress like children." So, what clothes would Hilton absolutely not put Lily-Grace and Teddy in? "Leather jackets and leather pants," she quipped. As she sees it, they're simply too young! Both girls love to dress up as princesses, and are quickly developing their own sense of style. Luckily, they've got a true fashionista to draw inspiration from, even if Hilton won't be letting her girls dress exactly like her just yet.