How Nicky Hilton Really Feels About Y2K Fashion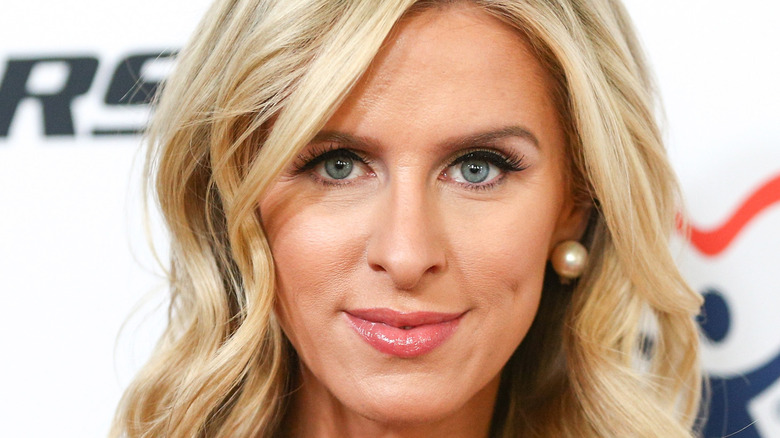 Rich Fury/Getty Images
We can't talk about early 2000's fashion without naming the celebrities who brought low rise jeans, butterfly clips, and velour tracksuits to the front pages of our favorite magazines. Y2K fashion icons like Paris and Nicky Hilton, Lindsay Lohan, and Britney Spears were guilty of many fashion sins (remember denim newsboy caps?). Still, they're also responsible for a number of these looks cycling back into fashion.
The Trend Spotter is calling the Y2K aesthetic a nostalgic trend for many people, and while some pieces are thankfully stuck in the early aughts time capsule, more transcendent staples such as baby tees and chunky sneakers have stood the test of time. This is likely because the early aughts were a time of significant change in the fashion world.  According to fashion historian Stephanie Kramer, Y2K was "very steeped in subversive notions of fashion... [Designers] were looking at youth culture, running trickle-down culture in the form of couture houses" (via GQ). One of our favorite sources of fashion inspiration from this period is Nicky Hilton Rothschild. Unlike her sister, Paris, Hilton Rothschild felt more comfortable in the background, but her style always landed her in the spotlight.
Nicky Hilton preferred using her imagination over a stylist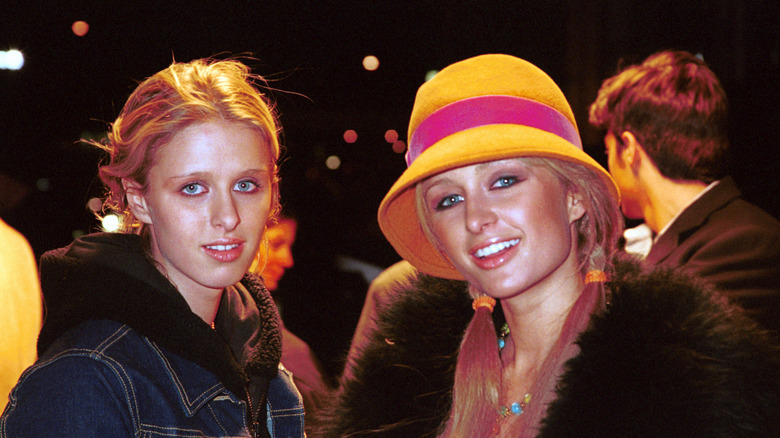 George De Sota/Getty Images
In her youth, heiress Nicky Hilton Rothschild was known for gracing newspaper and magazine fashion columns with her sister. Now, over 20 years later, Hilton Rothschild still sees her influence play out in mainstream culture. In a 2021 interview with Footwear News, the fashion designer shared how it feels to be cemented in fashion history as the ultimate Y2K icon. "I look back on it with very fond memories," Hilton Rothschild stated. "It was just such a fun, carefree time. We weren't totally grown-ups yet so we didn't have any real responsibilities, and dressing up was just fun and effortless. It was imaginative. Paris and I never employed a stylist."
Now that she's reached adulthood, including marriage and motherhood, Hilton Rothschild's style has shifted to a more mature look. "My fashion moves to my mood. I like to mix it up every day, and I like to be comfortable. I'll usually top every outfit off with a pair of ballet flats. I love Valentino or Chloe flats, and Balenciaga makes some cool gladiator ones," she told GenLux Magazine. "I love a pair of classic Tods, or Nike." While the former "It Girl" may be ready to pass the influencer torch on to a new generation of Instagrammers and TikTokers, her impact on today and future fashions will go down in history.