Why Sarah Palin's Dinner Plans Have The Internet Seeing Red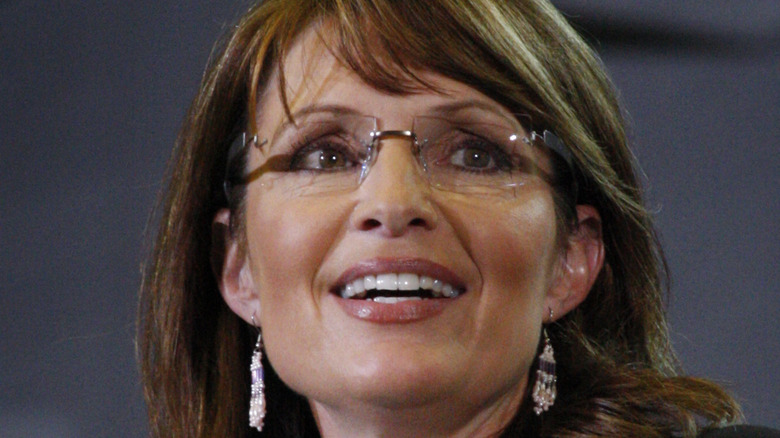 jdwfoto/Shutterstock
Sarah Palin was all set to have her day in a New York court on Monday, January 24, 2022, after suing The New York Times for defamation in 2017 for printing an editorial that incorrectly linked a map put out by one of her political action committees to the 2011 shooting of Representative Gabby Giffords. The map, which made the social media rounds around the time of the shooting, showed gun crosshairs over specific electoral districts. Palin claims that the editorial was printed with malice while The Times insists it was a mistake, according to CNN.
However, that day in court never happened and had to be postponed because Palin had tested positive for COVID-19 just before the trial was supposed to begin. When Judge Jed Rakoff announced the postponement of the trial to February 3 so that Palin can have 10 days to quarantine, he said, "She is, of course, unvaccinated." It's her actions in New York while unvaccinated that has gotten her into trouble in the social media world.
Sarah Palin defies New York City's vaccine mandate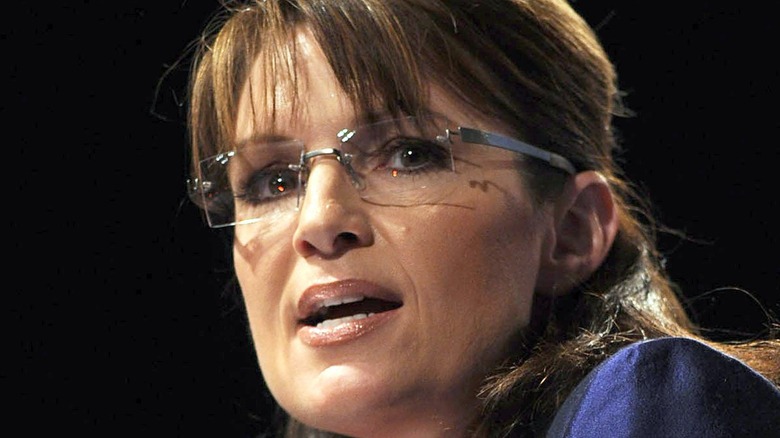 Everett Collection/Shutterstock
While in New York for the trial, Sarah Palin dined in Elios, one of the city's most popular Italian restaurants and an eatery that's often a top choice with the celebrity crowd. However, New York City also has a vaccine mandate for indoor dining, with Elios making the mistake of allowing her a table.
Elios' manager told The New York Times that they do not check vaccine cards for longtime guests and that Palin was with a regular customer. "She probably just walked in and strolled over," Luca Guaitolini said. "We are trying to get to the bottom of this."
While the restaurant tries to decipher what happened, the Internet has its own thought, about both Palin and Elios.
"Sarah Palin has Covid! She had dinner this week at Elio's, the bastion of NY elites. She was unvaccinated. Despite NY law they did not check her status. Wonder how many people she infected?" Washington Post columnist Sally Quinn tweeted. "Do you suppose it might have been deliberate? Just askin'..."
Another tweeter wrote, "So Sarah Palin took her unvaccinated Covid positive a** out to dinner in NY and the restaurant didn't check her vaccine status and let her eat in doors. Great!"
Still another chimed in with, "In NYC for her 'defamation' trial, unvaxxed/unmasked and proud of it Sarah Palin ate dinner at a famous restaurant in defiance of NYCs vax mandate. And of course she tests positive. Now restaurant staff have to quarantine and undergo additional testing."