The Pioneer Woman Agrees With Her Critics On One Thing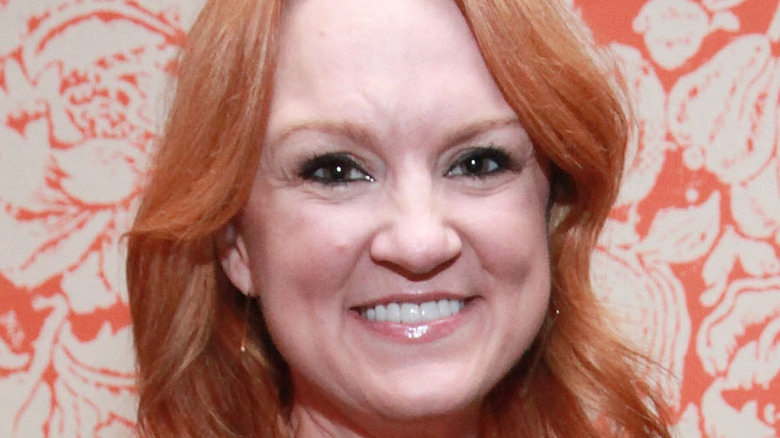 Astrid Stawiarz/Getty Images
From rancher's wife to Food Network star, Ree Drummond's rise to fame has been an untraditional path, to say the least. Popularly known as The Pioneer Woman, Drummond is a best-selling author and host of her own television series, with a jaw-dropping net worth to boot (via Eat This, Not That). And her successful ventures don't stop there. Not only can Drummond add hotel-owner and restauranteur to her impressive resume, but she's also been inducted into the Oklahoma Hall of Fame and become one of the select few to beat masterchef Bobby Flay on Food Network's "Throwdown with Bobby Flay?" Is there anything that Dummond can't do?
While the Pawhuska, Oklahoma resident may seem like an unstoppable force of nature, like many other celebrity chefs, she's been met with her fair share of criticism. In the past, Drummond has come under fire for her promotion of traditional gender roles (via Cheat Sheet), controversial humor, and even the fact that she is constantly smiling on camera (via Reddit). While Drummond has defended some of her behavior in the past, there is one critique that she whole-heartedly agrees with (via People).
Many viewers love The Pioneer Woman show's family-oriented focus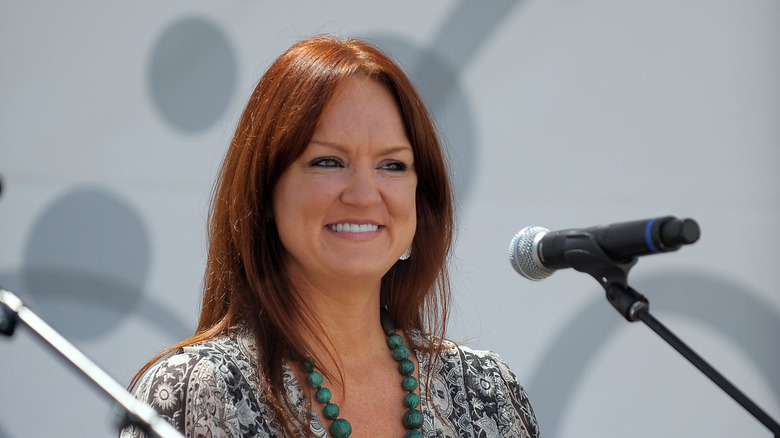 Charley Galley/Getty Images
In the past, Ree Drummond has been met with criticism regarding her lack of professionalism on-screen, and it looks like she finally is starting to understand why. In a recent Instagram post, The Pioneer Woman shared a video of her daughter Paige and her son-in-law Mauricio faux brawling over getting the first plate of food. As the kids tussle over getting their hands on Drummond's latest dish, she jokes, "I didn't really invite you guys on my side of the counter by the way, I just asked who wanted to try it first."
"While most of the feedback I receive on our self-shot cooking show is positive, I do hear from the occasional viewer who takes issue with the lack of professionalism and decorum displayed in the kitchen," the mother of four captioned the post. "I used to read those messages and scratch my head, not really understanding what they meant ... but then I watch a clip like this and totally get it."
While some viewers may not be fans of the laidback style of Drummond's self-shot show, it seems like her family-oriented focus has a big appeal for many. "I love your kids in the kitchen with you! Makes my [heart] happy," one user commented, while another wrote "But THIS is how moms really cook!!!" You keep doing you, Ree!