This Iconic Don't Look Up Scene Got A Major Rewrite From Leonardo DiCaprio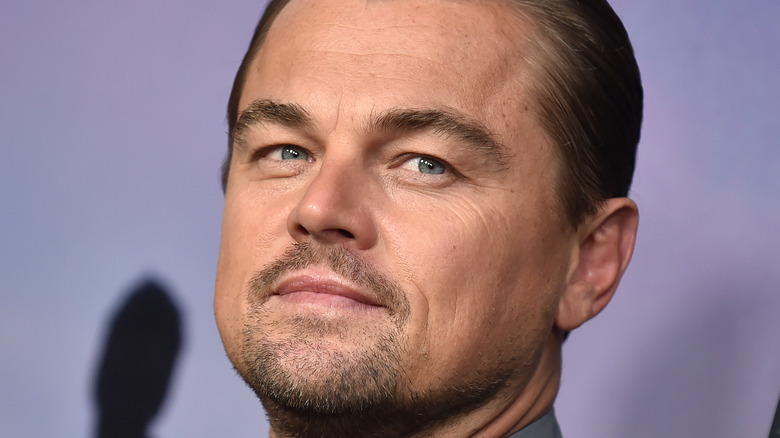 DFree/Shutterstock
In the 2000s, there were fewer bigger names in comedy than Adam McKay. The writer and director seamlessly transitioned from his role as head writer at "Saturday Night Live" to making some of the biggest films of the decade, including "Anchorma," "Step Brothers," and more (via ScreenRant).
But with the 2015 film "The Big Short," which details the 2007 housing market crash, McKay marked a departure from his previous straight up comedy films, and began a new chapter in his career (per IMDb). The film went on to earn five Oscars, and, in 2018, McKay followed it up with "Vice" — a satirical look at the rise to power of Dick Cheney, former Vice President of the United States under George Bush.
Per Vanity Fair, McKay's newest film "Don't Look Up" sheds light on another major issue close to his heart, Climate change. "It combines a lot of my feelings over the past 10, 20, 30 years," McKay said of the Netflix film, which follows two scientists, Kate Dibiasky (Jennifer Lawrence) and Randall Mindy (Leonardo DiCaprio), as they attempt to warn the world of an asteroid that is heading to Earth. "A lot of it's humor. A lot of it's sadness. A lot of it's fear and worry. It's all in there."
McKay believes in both the urgency of his message, and the medium in which he's using to tell it. "This is a populist movie," he said. "This is a movie meant to be seen by large amounts of people."
Leonardo DiCaprio contributed to the film in a major way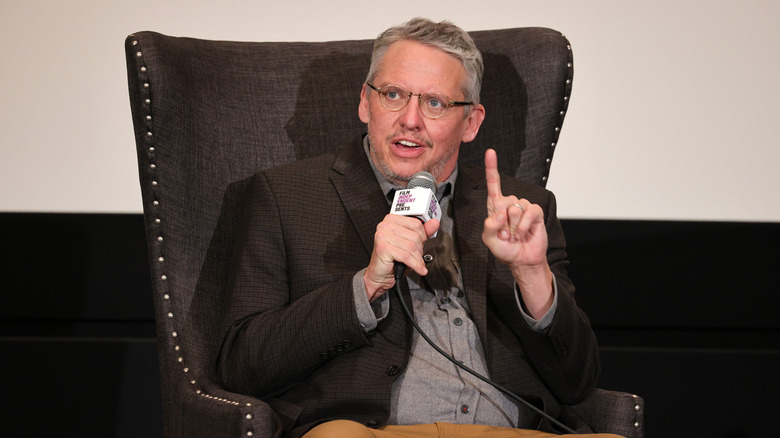 Theo Wargo/Getty Images
Adam McKay's "Don't Look Up" has a major cast of A-listers, including the likes of Leonardo DiCaprio, Jennifer Lawrence, Meryl Streep, Jonah Hill, Kid Cudi, Ariana Grande, Tyler Perry, and Cate Blanchett, among others (via IMDb). Although, McKay didn't think he'd be able to get DiCaprio on board.
"I think he's amazing and I love his work, but I just thought there's no way he's going to do this because if I could only work with Martin Scorsese, I would only work with Martin Scorsese," McKay revealed on the "Happy Sad Confused" podcast, according to IndieWire. However, much to McKay's surprise, DiCaprio was in, but on one condition — he wanted his character to deliver an "I'm mad as hell and I'm not going to take it anymore" speech, in the vein of the classic film "Network." 
Although, McKay had his doubts about the actor's request. "I was like, 'Speeches are tricky, man...It's like drum solos. They were awesome in the '70s but..." DiCaprio later suggested that the solution would be to inject the speech with humor, and that was enough to convince McKay. The two collaborated on fifteen different versions of the speech, eventually landing on one that satisfied both of them. "I think it's the biggest laugh in the movie when I test screened it," McKay admitted.