Will A Chicago Med Crisis Finally Give Us The Crockett And Pamela Pairing We've Been Waiting For?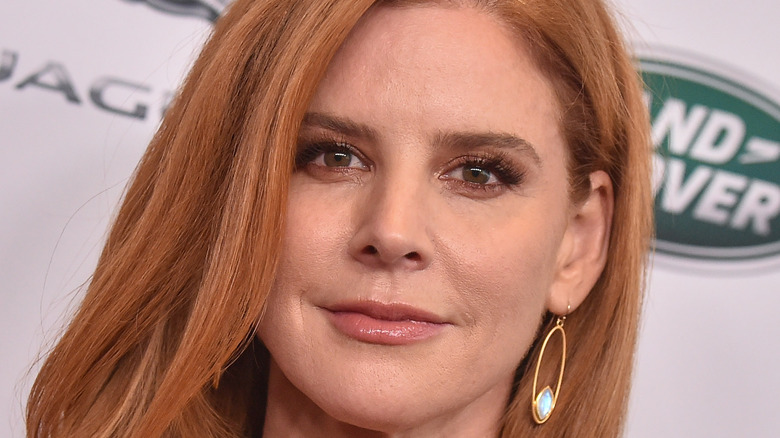 DFree/Shutterstock
"Chicago Med" has been noticeably missing a compelling romantic entanglement for a while now, but fans are eager to see Dr. Crockett Marcel and mentor Dr. Pamela Blake take center-stage after a shocking midseason finale tryst. As TV Guide notes, the recent Christmas special featured a sweet kiss between the two colleagues that was further complicated by the fact Crockett had been previously seeing Pamela's daughter, Avery. Showrunners Andrew Schneider and Diane Frolov explained there's an "awkward" love triangle emerging between them, because neither woman knows she's kissed the same guy.
However, Frolov pointed out, "At the end of this episode, she [Pamela] makes it clear that this is a one-time event." As Schneider countered, though, "She doesn't mean it." There are several, obvious issues inherent to getting involved with your boss, and the fact the surgical duo works in such close quarters doesn't help matters either, but fans are hoping Crockett and Pamela will finally get together regardless. According to Cheat Sheet, their burgeoning relationship could cause major issues, particularly considering the potential conflict of interest. Are these two finally giving it a shot, and what will it take to make it happen?
Crockett and Pamela share an undeniable chemistry
Prior to the "Chicago Med" fall finale airing, executive producer Diane Frolovhas told TVLine, "I think it's pretty clear that Crockett is attracted to Blake and also to her daughter." Naturally, Crockett had only been on a few dates with Avery prior to sharing a kiss under the mistletoe with Pamela, but it was a complicated situation regardless. However, Soaps.com points out a medical crisis could make it clearer where Crockett's feelings truly lie. An upcoming episode finds a whole operating room of medical staff shockingly passing out at once, including Pamela, at which point Crockett immediately leaps into action to save his mentor.
It's unlikely Pamela is going to die, of course, but Crockett yelling out her name in a teaser for the episode seems to confirm his feelings for her aren't purely professional. Naturally, any kind of romantic relationship between these two is going to be riddled with complications. Pamela isn't just Crockett's colleague, she's also technically his boss, while her daughter, Avery, is likely going to be hurt if they get together. Crockett recently turned down an opportunity to go out with Avery again, and given that sparks have been flying between him and Pamela, it seems pretty clear why. Even before they kissed, the chemistry between them was undeniable. 
Crockett's reaction to finding out Pamela is in peril makes it fairly obvious where he stands. Now, we just have to wait and see how Pamela feels.