What Is Lola Consuelos Studying In School?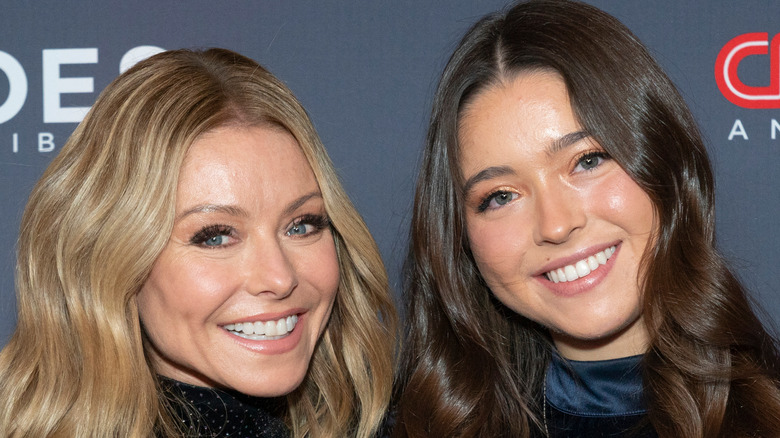 lev radin/Shutterstock
Lola Consuelos is the daughter of two bonafide A-listers, Kelly Ripa and Mark Consuelos, but the ambitious youngster isn't necessarily interested in following in their famous footsteps. As Hollywood Life notes, Lola turned 20 in June 2021, and although she's featured alongside her family on various magazine covers, as well as attending a handful of red carpets with them over the years, the stunning young lady keeps her private life under wraps. In fact, Lola's Instagram page is remarkably bare for a famous kid. 
She has cultivated a reputation as someone who calls out her parents for their over-the-top PDAs, however, as E! News points out, Lola is focused on carving a career for herself outside of her folks' shadow. She's an aspiring musician with an impressive set of pipes, but you won't catch Lola competing on "Dancing with the Stars" or getting involved in tabloid scandals. In fact, she's enrolled in the same college as her older brother, Michael, with Ripa posting a sweet Instagram goodbye shot of them sending her off in 2019. 
But, what has Lola chosen to study?
Lola Consuelos is an aspiring musician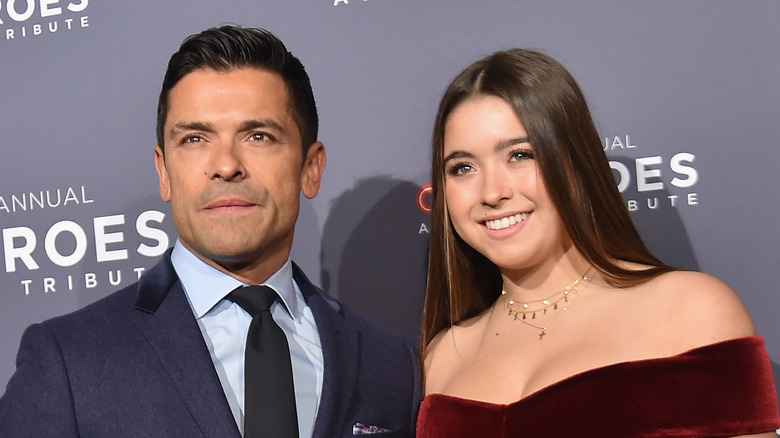 Mike Coppola/Getty Images
Elle reports that Lola Consuelos, the second eldest child of Kelly Ripa and Mark Consuelos, completed her freshman year of college at New York University in 2019. Older brother Michael attended the same institution, meaning both kids remained close to home despite leaving the nest. Michael graduated with a degree in film in 2020. His sister, meanwhile, is studying music with a view to becoming a professional singer someday. 
Ripa admitted she would've preferred her kids attend college a bit further away, telling Ryan Seacrest in an interview, "College is where you start establishing yourself as an independent person, so when you send your kid away to college, if your kid stays local ... If she feels homesick, I have to say to her, 'You can't come home. You have to work it out.'" However, Lola immediately got used to college life, with her mom confirming during an episode of her show, "She loves it, she loves it," as People reported at the time. 
As Ripa recalled, "When she was a little girl, like, 3 years old, she used to play dorm room in her bedroom ... So this is like a girl who was meant to live away from us. She was born to live outside of the house!" The former soap star is the biggest supporter of her daughter's burgeoning music career, too, sharing that she'd been bugging Lola for rough cuts of the songs she was working on for a while.