Here's What Makeup Artist Mario Dedivanovic Says Will Be The Biggest Trend In 2022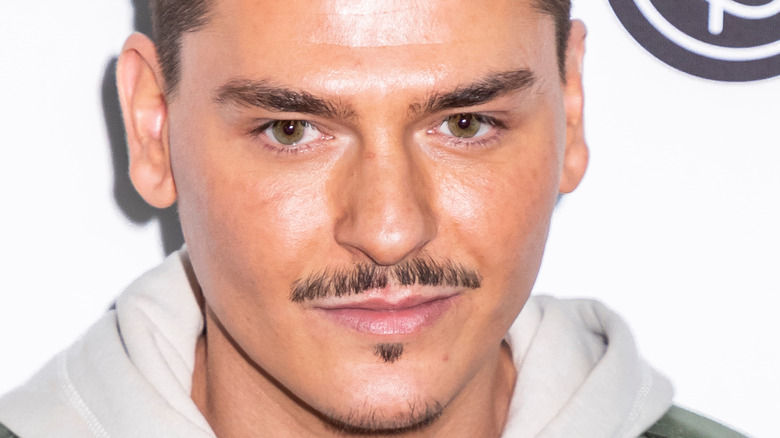 Sam Aronov/Shutterstock
The Kardashians have a habit of their fame rubbing off on those surrounding them. From friends to relationships, it seems that once you're somewhat linked to a Kardashian/Jenner you have a claim to fame for life. But few have made it quite as big as Kim's right-hand man, professional makeup artist Mario Dedivanovic. What's allowed Dedivanovic to become such a household name isn't merely his connection to the family, his raw talent speaks for itself. 
Over the years Dedivanovic has grown to become an authority on makeup. Once he drops a tip or hack, suddenly it finds its way into each every person's makeup routine (via Allure). Just a simple glance at Kim's makeup through the years is reason enough to appreciate his meticulous makeup talents, she always looks flawless and Dedivanovic's are the hands behind it all. While he's the man behind contouring becoming such a moment, there's no end to Dedivanovic's ability to call and start makeup trends (via Elle). So when he dropped his prediction of one of 2022's biggest beauty trends, everyone paid very close attention.
Mario Dedivanovic thinks it's time for quicker and easier contouring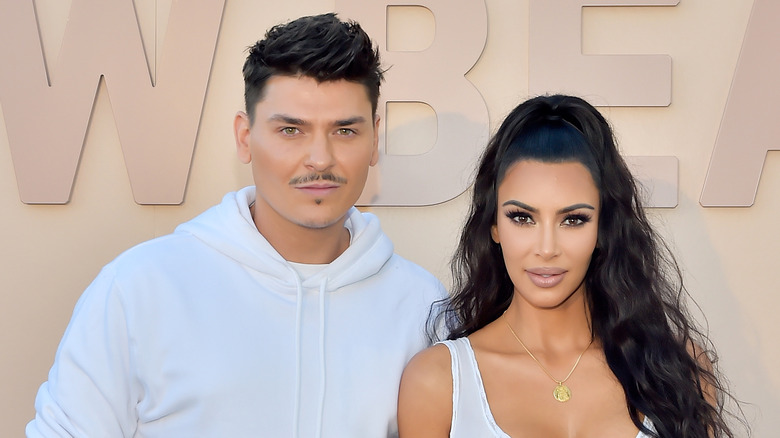 Stefanie Keenan/Getty Images
In a profile of Mario Dedivanovic written by The New Yorker he was proclaimed "The Makeup Artist at Ground Zero of Internet Beauty Culture," and that title is an accurate depiction of the impact that Dedivanovic has had on the beauty world. Tracking trends as well as beginning them, Dedivanovic has always kept a firm finger on the pulse of beauty trends. The contouring maven himself has officially made a prediction of a trend he thinks will be major in 2022: quicker and natural contouring (via Cosmopolitan).
Dedivanovic broke the internet when he released his very own makeup brand "Makeup By Mario" and every new collection since has won over fans instantly (via Byrdie). Speaking to Cosmopolitan he shared how with the help of his own range he sees contouring looking a little different in 2022, "Last spring, I launched my Soft Sculpt Collection with the hope of right-setting the idea that contouring has to be a time-consuming ordeal." He explained, "There's a big difference between camera-ready contouring and real life, and I think the beauty world exhaled knowing there's an easier way with products created to look natural, effortless, and do the work for you. I'm confident we'll be seeing more of it and in gorgeous, skin-loving textures and formulas." Easier and faster processes with the same sculpted results? We're on board.