Inside Laverne Cox's Relationship With Twin Brother M Lamar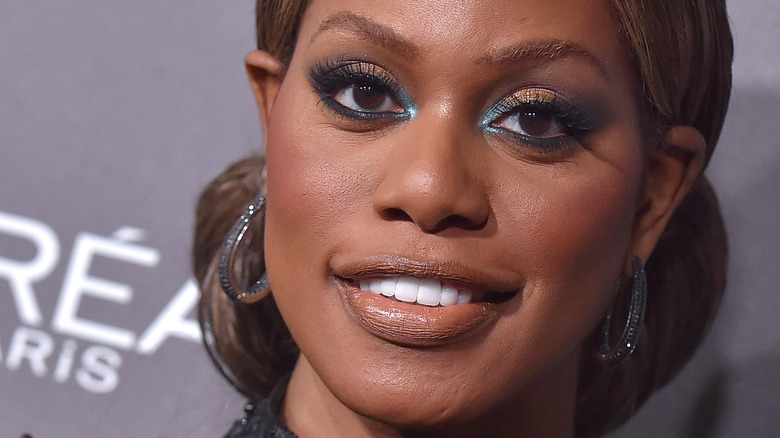 DFree/Shutterstock
Laverne Cox has been a force in the entertainment industry since her iconic role as Sophia Burset on the Netflix hit series, "Orange Is the New Black." She played a transgender inmate in the series. Not only did she grab Emmy Award nominations in the process, but she also made history as the first transgender actress to be nominated.
Being a transgender actress in Hollywood hasn't been easy for Cox. Although more productions are adding LGBTQ+ characters into their work, it can be hard for transgender performers to find a role.
Cox shared the struggle in an interview with IndieWire. She said, "The truth is that, as blessed as some of us are and have been, a lot of us are still struggling," adding, I heard a story about a trans woman who was on a show and some of the crew members were mis-gendering her and kind of giggling, and she heard it while she's working. That is not something any actress should hear when they're working. Acting is hard enough."
Being transgender in society and Hollywood is not easy. While it isn't uncommon for families to disown their transgender kin, Cox has remained close with her twin brother.
Cox shares a special bond with her brother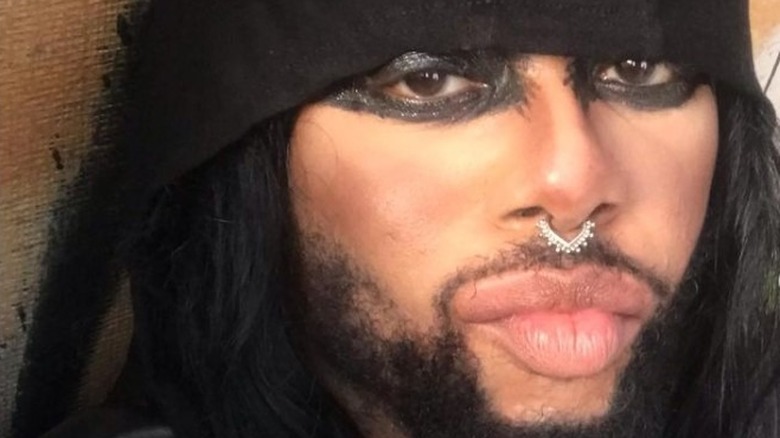 M Lamar/Instagram
Cox is thankful to have maintained a strong bond with her identical twin brother through her transition. The support came easy, as her brother M Lamar also identifies as a member of the LGBTQ community. The pair are equally as supportive in each other's lives and careers. Lamar works as a musician and does goth-inspired performance art. His career has taken him to venues like African American Art & Culture Complex in San Francisco and Wellcome Collection in London.
The pair have even worked together on "Orange Is the New Black" (via Showbiz Cheat Sheet). In scenes that depict Cox's character before her transition, the role was played by her supportive twin brother.
On her brother, Cox gushed, "I love my brother so much ... in so many ways, he's been my moral compass over the years. Like, I run things by him and he's ... we're twins, so we've literally known each other our entire lives." She continued, there's a wonderful bond that we share, and there's a tremendous amount of respect that we have for each other as artists and as human beings. So I'm really grateful that I got to share a little bit of this show and this moment with him."