Days Of Our Lives Made TV History With This Casting Decision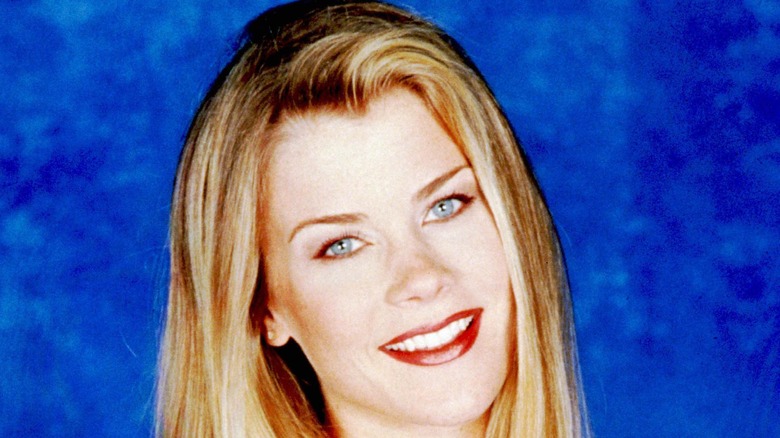 Getty Images/Getty Images
"Days of Our Lives" fans have learned to expect the unexpected when it comes to the beloved NBC soap opera. The long-running sudser has taken on some very dramatic, over the top, and even bizarre storylines over the years. "DOOL" has famously tackled exorcism, multiple serial killer plotlines, brainwashing, resurrection from the dead, characters being buried alive, plane crashes, and so much more.
Of course, viewers tend to have their favorite storylines and characters, and one of the most unforgettable moments came when fan-favorite character Sami Brady (played by Alison Sweeney) created one of her most wild schemes of all time and disguised herself as a man so that she could prove Lucas Horton (Bryan Datillo) and Kate Roberts (Lauren Koslow) had set her up, per Soaps.com. Sami pretended to leave Salem and then dressed as a man named Stan, who then began to interact with the other people in town, including Sami friends and family members.
DOOL cast a man in an iconic female character's role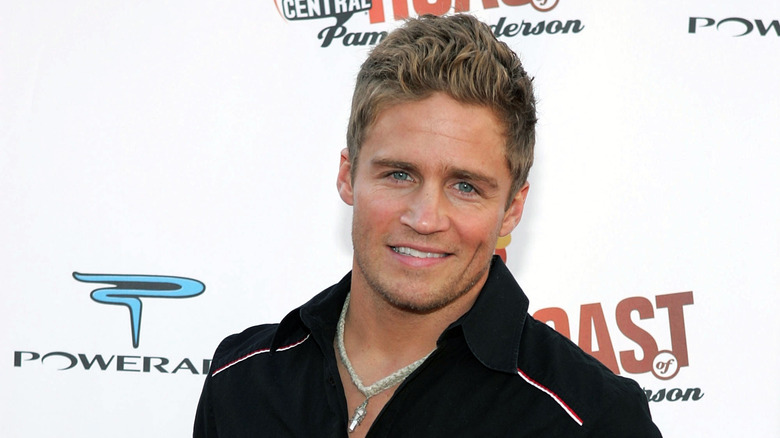 Mark Mainz/Getty Images
According to Little Things, when actress Alison Sweeney left "Days of Our Lives" for maternity leave in 2005, the show made a big decision to cast a man as her replacement. Actor Dan Wells was hired to take over the role of Sami Brady, who was then disguising herself as a man named Stan. Wells played the character for six months before Sweeney returned to the role. This marked the first time that a man had ever been cast in a woman's role on a soap opera.
"When I was on DAYS, I sort of got thrown into the deep end of the pool, because Sami carried such a huge workload," Wells said of the role in a 2017 interview with Soap Opera Digest. "I felt like I was constantly studying and working. I remember spending a lot of time at home watching tapes of Alison Sweeney [Sami], and trying to mimic her mannerisms. That was a lot of fun. I think that's one of the things that carried through to the fans, is that they appreciated the time that I worked on the show. I took it very seriously and I put in a lot of time. There was a lot of work to do [laughs]. Alison Sweeney was a fun one to follow," he added.
In 2021, the actor returned to "DOOL" for a brief appearance, and to give longtime fans some major nostalgia about the Stan storyline.