The Real Reason One Of David Bowie's Eyes Was Permanently Dilated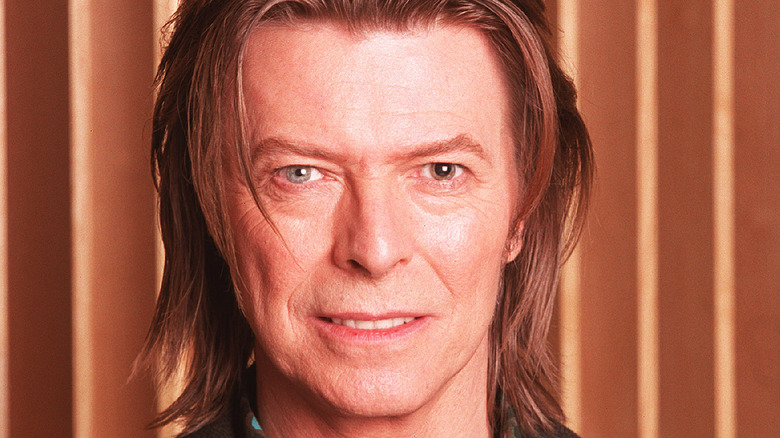 Dave Hogan/Getty Images
David Bowie remains an icon not only for his music, but for his striking looks. Part of his interesting appearance was the fact that his eyes were two different colors, which Quartz called "an intrinsic and arresting part of his enigmatic identity." However, this was due to a condition called Anisocoria, or a permanent dilation of the pupil, as Radio X reports. In Bowie's case, the pupil of his left eye was fixed at full dilation, making it seem as though he had one brown eye and one blue eye. According to the American Academy of Ophthalmology, about one in five people have pupils of different sizes, but Bowie's case was a bit more extreme.
The "Space Oddity" singer wasn't born with this eye condition, though. The man to blame was Bowie's childhood friend, George Underwood, as Quartz reports. Per All About Eyes, Underwood was also the man behind the cover art for one of Bowie's most famous albums, "The Rise and Fall of Ziggy Stardust and the Spiders From Mars" — so it seems that despite the damage done to his eye, Underwood and Bowie remained friends throughout the years. But what happened between them, and what caused the condition in the first place?
David Bowie and George Underwood once fought over the same girl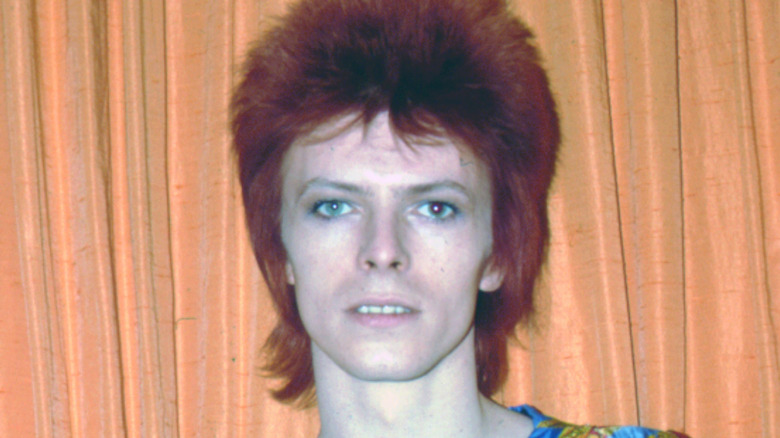 Michael Ochs Archives/Getty Images
David Bowie's creation of his famous alternate ego, Ziggy Stardust, came with the release of the iconic album, "The Rise and Fall of Ziggy Stardust and the Spiders From Mars," according to Rolling Stone. The album sleeve depicted a dark street with a man standing outside of a building, which was designed by his childhood friend George Underwood, per All About Eyes. As it turns out, Underwood was also the person who permanently changed Bowie's eye color. 
Long before Ziggy Stardust ever came to be, Quartz reported that the pair were both 15 years old when they fought over the same girl. After Underwood accidentally scratched Bowie in the eye with his fingernail, the "Heroes" singer ended up in the hospital — but even two surgeries weren't enough to undo the damage, per All About Eyes. Though Bowie's left eye was forever altered, the incident only strengthened his friendship with Underwood. In fact, Quartz noted that Bowie even thanked Underwood for giving him "a kind of mystique." He may have owed him another thank you for not letting him end up with the girl they'd fought over, as Bowie later found the love of his life in Iman.