Inside The Theory About Kamala Harris Becoming Joe Biden's Supreme Court Pick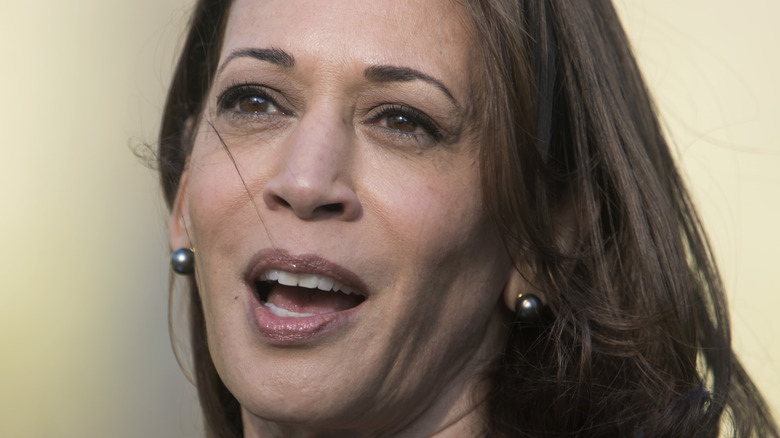 Bloomberg/Getty Images
With President Joe Biden now having the chance to nominate someone to the Supreme Court who will get a hearing and most likely be confirmed, all of Washington is on high alert waiting to see who Biden will choose. When he was still part of the crowded Democratic primary field in January of 2020, Biden made it a point of saying at one of the many primary debates that he would nominate a Black woman to the Supreme Court should he become president and now is his chance.
With Justice Stephen Breyer retiring when the court takes recess in June, Biden has reiterated his promise to put a black woman on the highest court in the land for the first time in American history, saying, "The person I will nominate will be someone of extraordinary qualifications, character, experience and integrity, and that person will be the first Black woman ever nominated to the United States Supreme Court," Biden said. "I made that commitment during the campaign for president and I will keep that commitment. It's long overdue in my opinion."
Some conservative pundits believe that woman could be Kamala Harris, Biden's vice president and the first Black and female VP the United States has ever seen.
Former Trump spokeswoman believes Biden will do something nice for Kamala Harris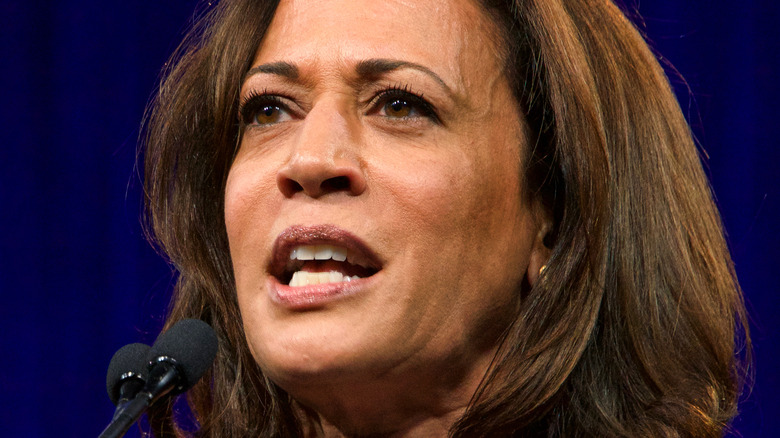 Sheila Fitzgerald/Shutterstock
Back in November of 2021, CNN got political tongues wagging when it reported there was strife between President Joe Biden and his vice president, Kamala Harris, during their first year in office. Since then, both the Biden and Harris camps have shrugged off the reports, with Biden assuring the country on January 19, 2022 that Harris will indeed be his running mate in 2024.
Despite this, Fox News host Harris Faulkner said he thought it was possible that Biden could choose Harris as the next Supreme Court justice, claiming, "They don't know what to do with Kamala Harris in the White House right now. I can't be the only person seeing this."
Kayleigh McEneny, former president Donald Trump's White House press secretary, completely agreed. "I think it's a theory that could be credible," McEneny said "Politically speaking, if you are not happy with your vice president, and you want her in a different role, there's no greater role than on the Supreme Court. I think she's at least on the shortlist."
However, Harris is not a name on the short list the Associated Press claims came from anonymous sources familiar with White House discussions on the matter. Instead, the three top contenders are said to be women already on the bench, including Circuit Judge Ketanji Brown Jackson, District Judge J. Michelle Childs, and California Supreme Court Justice Leondra Kruger.