Hilaria Baldwin Defends Her Son's Controversial Choice Of Clothes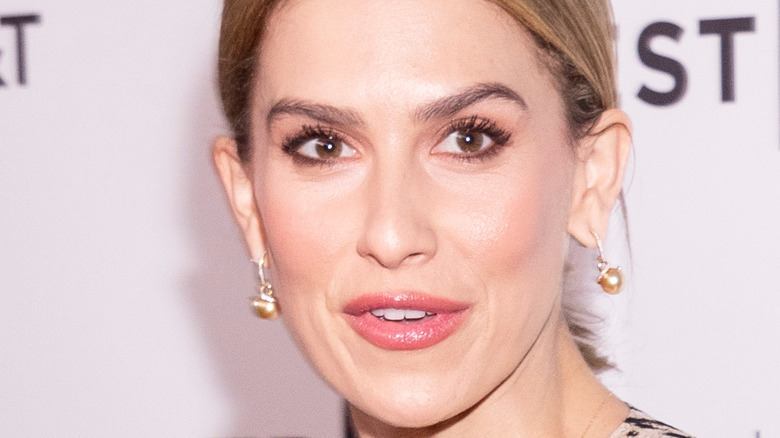 Sam Aronov/Shutterstock
Hilaria Baldwin has found herself in the center of several media controversies over the last few years. Things started to go south for Baldwin after she was accused of faking her Spanish accent. When she was accused of faking her accent, fans called an infamous clip of her pretending not to know how to say cucumber into question. She faced a ton of backlash.
Baldwin has not only faced backlash for allegedly faking her cultural identity, but she has also been at the center of controversy for having so many children. According to People, she and her husband Alec Baldwin share six kids, and fans aren't exactly pleased with how many children they have.
When the Baldwins welcomed a new child via surrogate, fans had rude things to say. "Who's the mother? She wasn't pregnant. She gave birth six months ago. If it was a surrogate just say that. If the baby was adopted just say that," to which Alec quipped back, "You should shut the f*** up and mind your own business."
Now, Baldwin has been forced to respond to even more backlash surrounding her children.
Fans aren't happy with how one of her children dress for school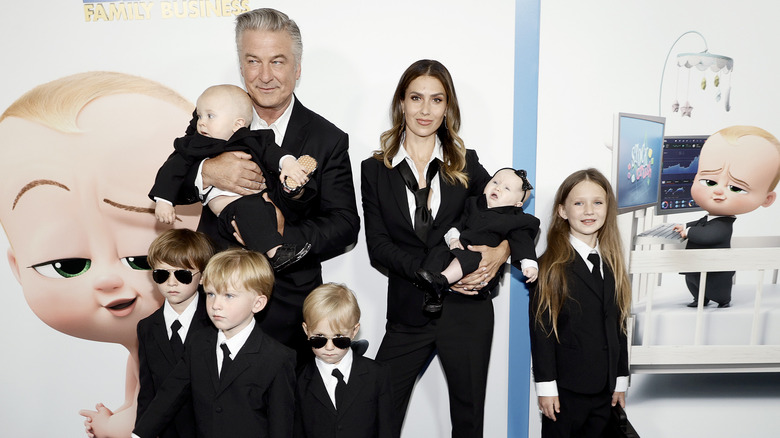 Jamie Mccarthy/Getty Images
This time, the heat Baldwin is facing isn't because of how many children she has, but rather what her children are wearing. This isn't the first time fans have taken issue with her children's clothing. According to People, earlier this month she was facing backlash for sending her children outside without a coat in New York City.
She took to Instagram, writing, "I can't believe that when I post a photo of my kids with no jackets, it starts such controversy," adding, I think there are a few things we should consider before you worrying about my children with no coats seemingly RUINS your Monday."
Now, she's been forced to defend the way her children dress on Instagram yet again. Her son Rafael had been wearing pajamas to school and recently decided to wear jeans. She took to the platform to celebrate the accomplishment, only to be met with criticism that he should never have worn pajamas to school in the first place.
Baldwin clapped back, "He wanted to wear PJs (fresh ones) every day. If I tried to make him wear other clothes, he would get so sad. So I went with it, trusting that when and if it happened he would be ready. I wanted him to feel respected." She continued, "It seems to be happening on his terms. I get so much mom and kid shame from abusive comments over the years ... I'm glad I chose to listen to my son and what he wants."