Faith Hill Opens Up About Losing Her Dad To Lewy Body Dementia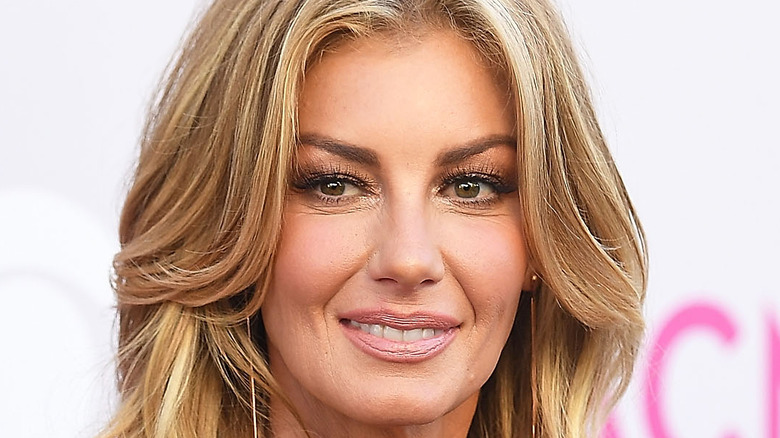 Matt Winkelmeyer/acma2017/Getty Images
In 2019, country star Faith Hill lost her father Wesley L. "Ted" Perry at the age of 88 after he battled with Lewy Body Dementia (via Self). As one of the most common forms of dementia, per the National Institute of Aging, LBD affects more than one million Americans every year, and as a progressive disease it can last on average between five to eight years from diagnosis to death.
Describing him as a "salt of the earth kind of man," per USA Today, Hill opened to People magazine about the "long passing" of her father and having to cope with the loss of both parents within the span of two years. But thankfully for Hill, her husband Tim McGraw was there for her every step of the way. "He was so present for the passing of both my parents," she explained, adding that this devastating experience strengthened the bond they shared, as well as their overall relationship.
"You reveal yourself when you are going through struggles and that's just another layer of partnership," Hill said. "When you love someone, you commit to be there for them for the nights, the lows, anytime. You face the struggles."
Tim McGraw adored Faith Hill's late father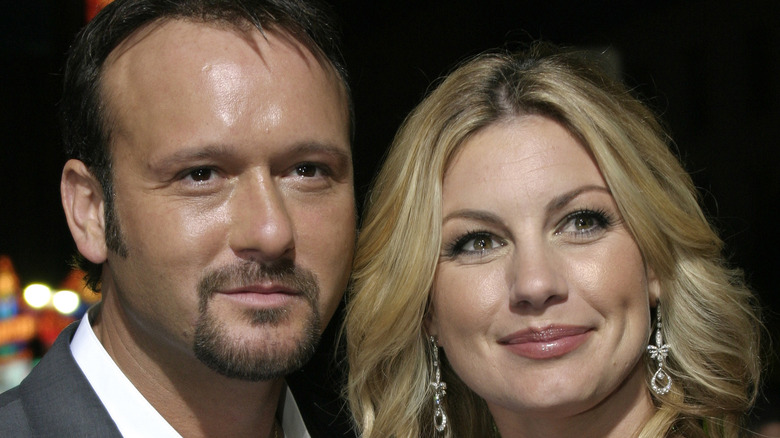 Tinseltown/Shutterstock
Faith Hill's father had a profound affect on her husband, too. "He was the sweetest, kindest most gentle man I've ever known," Tim McGraw captioned a post on Instagram at the time of his death. "No man in my life has ever made such an impact on me as to how to be a human, a father and a friend," he continued. "I'll never, in 10 lifetimes, be able to live up to his example." The country star went on to say that Ted's "legacy will live on through the 3 beautiful souls he raised, Faith and her brothers, Steve and Wesley."
McGraw drew a lot of inspiration and wisdom from Ted following the death of his father, Tug McGraw, in 2004 (via Today). "My dad adored Tim and Tim would visit him daily," Hill told People. McGraw obviously took this to heart at the time of Ted's death, concluding in his tribute that "a day will not pass for the rest of my life, that he will not show up in my thoughts".