The Truth About The White House's Latest Pet, Willow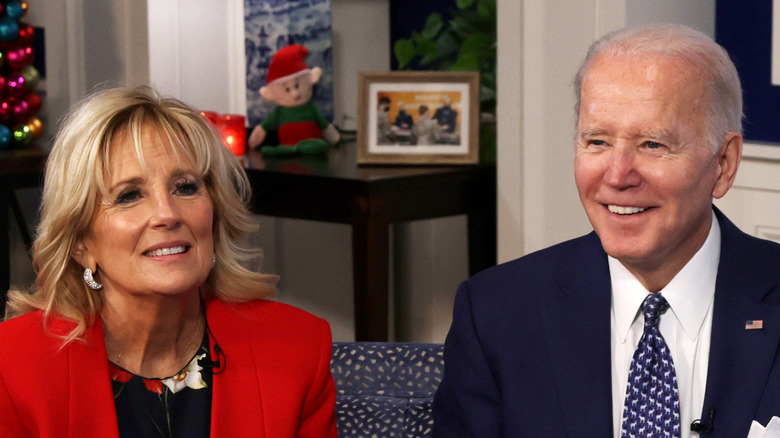 Alex Wong/Getty Images
President Joe Biden and First Lady Jill Biden have added a new pet to the White House. Over the years, there have been an array of adorable animals and furry friends in this famous home, Per Town & Country. The Obama family had the adorable White House pups, Bo and Sunny — and when Gerald Ford was in office, his dog, Liberty, even gave birth to nine puppies. 
Meanwhile, the Kennedys had dogs, cats, birds, rabbits, and hamsters, as well as a pony named Macaroni, and Calvin Coolidge's time as President brought about more unique pets — such as raccoons, a hippo, a bear, and lion cubs. Andrew Jackson's parrot, Poll, was known for its dirty mouth. And the first person to bring animals into the White House was John Adams, who owned horses and dogs, Grunge reported. 
The Biden clan had three German shepherds, Commander, Champ — who sadly died in June 2021 — and Major, who did not adjust well to his new life in the White House and ended up living with family friends, according to ABC News.
The White House's newest pet is named after Jill Biden's hometown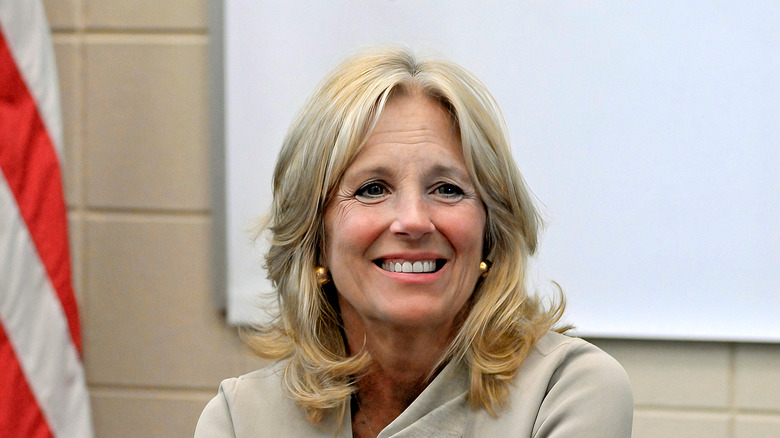 mark reinstein/Shutterstock
After Joe Biden was elected, Jill Biden said they would be getting a cat. When the First Lady made a campaign stop at a farm in Pennsylvania, a certain cat caught her eye when it jumped up on stage with her. "Seeing their immediate bond, the owner of the farm knew that [the cat] belonged with Dr. Biden," said Michael LaRosa, a spokesperson for Dr. Biden, to ABC News.
The cat is a two-year-old, short-haired tabby with green eyes and gray and white fur. Her name is Willow, after Dr. Biden's hometown of Willow Grove, Pennsylvania. "Willow is settling into the White House with her favorite toys, treats, and plenty of room to smell and explore," LaRosa continued.
The First Lady later shared pictures of the cute kitty on her official Twitter account, telling everyone to "meet Willow!" This is the first feline in the White House since George W. Bush's pet, India.