Kristen Stewart Opens Up About Her Upcoming Wedding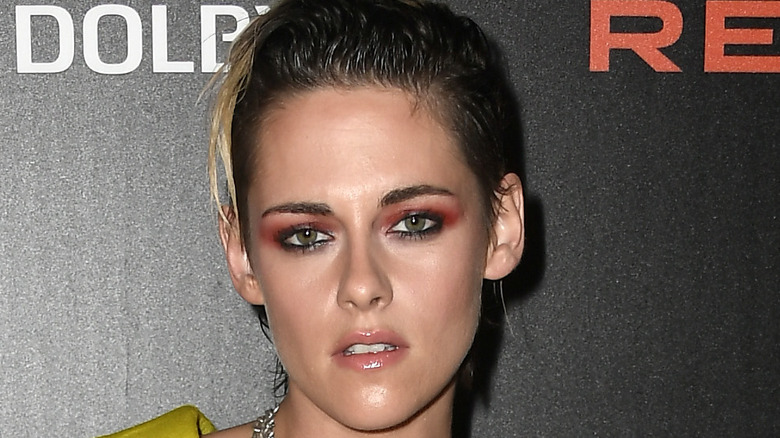 Frazer Harrison/Getty Images
Kristen Stewart isn't your typical celebrity, so when she casually announced her engagement to girlfriend Dylan Meyer it was shocking only because the actor actually chose to make it public. As E! News reported, Stewart was chatting to shock jock Howard Stern in November 2021 when she simply stated, "We're marrying, we're totally gonna do it." The "Twilight" breakout added, "I wanted to be proposed to, so I think I very distinctly carved out what I wanted and she nailed it. We're marrying, it's happening."
Stewart and Meyer were snapped holding hands while strolling around Los Angeles in May, but they've been together much longer. Meyer, a screenwriter who penned Amy Poehler's sophomore feature "Moxie," also shared a birthday message in honor of Stewart. "Life sure is sweeter with this cute little family. Happy birthday, kiddo. You knock my socks off," she wrote on Instagram alongside a shot of the actor snuggling with the couple's shared dog.
During a 2019 appearance on Stern's show, Stewart admitted that she couldn't "wait" to propose to Meyer, reasoning, "I think good things happen fast." In fact, the actor shared, "When you know, you know." Insiders confirmed the two were very happy together and now, Stewart is sharing what the couple has planned for their big day.
Kristen Stewart is eager to make it official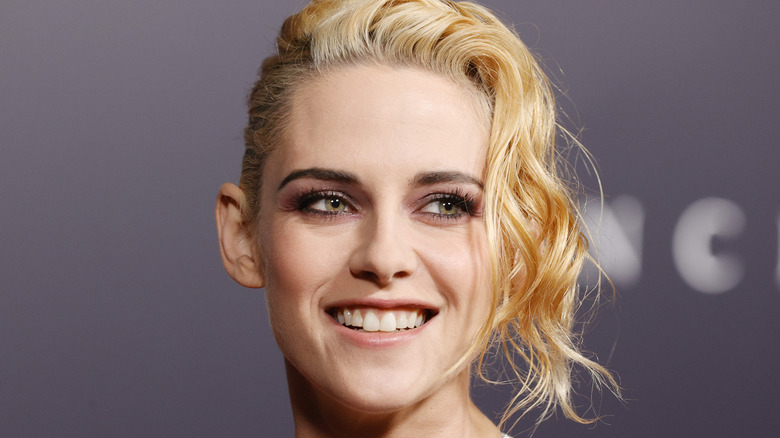 Amy Sussman/Getty Images
During an appearance on "CBS This Morning," Kristen Stewart opened up about the plans for her upcoming nuptials to fiancé Dylan Meyer. Per People, the "Spencer" star admitted that, although they haven't set a date yet, she also doesn't want a drawn out engagement. Stewart reasoned, "It'll happen when it's supposed to happen." They're eager to get it done soon, but Stewart is understandably quite busy at the moment, particularly given her burgeoning Oscar campaign.
While speaking on "Live with Kelly and Ryan," the actor revealed she'd met Meyer "years ago" but they reconnected right before the pandemic. Describing the proposal as a "pandemic engagement," Stewart revealed, "We were kind of moving about the world a little more freely at the time. We did have an engagement party, which was nice and lucky and obviously not something we could have done now so I'm thankful for that." She and Meyer were first linked back in 2019. 
Stewart also shared her feelings on big weddings during an interview with Stephen Colbert in January 2021, admitting, "I want to have a big party or something. I'm so un-ceremonial. I think we might just go do it this weekend or something, I don't know, and then, like, just hang out with everyone afterwards," (via YouTube). She added, "I just want to do it. I'm not a good planner. I can't make plans for dinner. I like to pivot. You never know where I'm going, man."