Why Some People Are Calling For Joe Biden To Be Impeached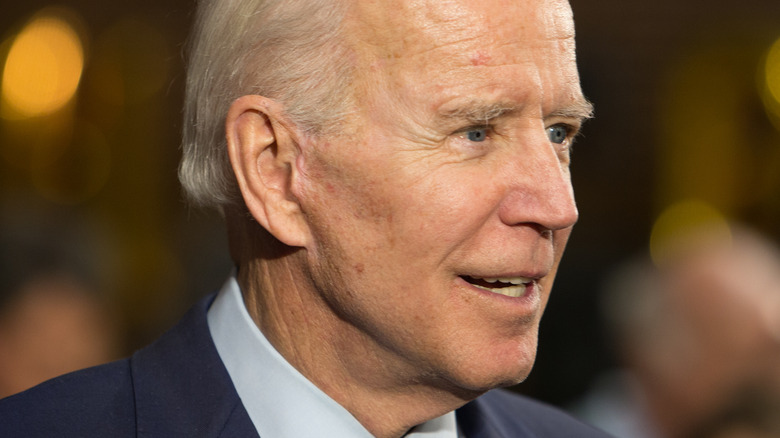 Trevor Bexon/Shutterstock
Conservatives like Steve Bannon and Senator Tom Cotton have said the "I" word. They believe President Joe Biden should be impeached over his handling of the border crisis (via New York Post and Newsweek). On his podcast, Bannon said about Biden, "You have stood down ICE and you've stood down Border Patrol, and guess what? That's the impeachment hearing I want to hear." 
Meanwhile, speaking to Laura Ingraham this week, Cotton said about an impeachment, "No, Laura, I don't think it's out of the realm of possibility because of all of the abuses of the Biden administration. I think what the Department of Homeland Security has done to undermine American sovereignty, to open up our borders to undercut wages and jobs for American workers is probably the most egregious, and they're open about it."
On the heels of these public declarations, some people on Twitter are calling for Biden to be impeached. "Impeach Biden is trending for a reason," tweeted Congressional candidate Jack Lombardi. "Biden Administration is flying undocumented aliens from the Southern border and elsewhere into different cities. Beyond crossing the line – its [sic] criminal." And many more tweets followed suit.
Twitter cites multiple reasons Joe Biden should be impeached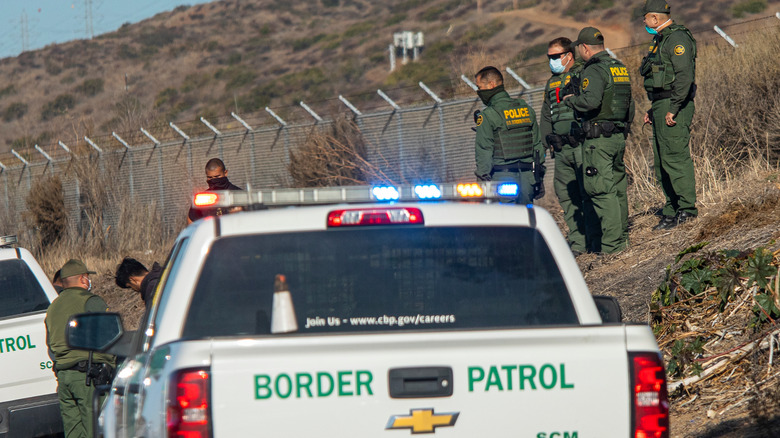 F Armstrong Photography/Shutterstock
"Unlike #DonaldJTrump, Biden actually committed treason," opined someone else on Twitter calling for the impeachment of the President. "If Trump made the gaffes that Biden has made he would have been up for removal from the presidency immediately! #ImpeachBiden," tweeted another angry person.
Many more folks reacted to the news that Biden allegedly flew people from the southern border of the US to New York in a secret mission by calling the act "tyranny" (via Yahoo!). "Taxpayers are paying for illegal's [sic] to cross the borders into America! #ImpeachBiden," someone else tweeted. Others piled on, citing the ongoing COVID-19 crisis, the worsening situation in Ukraine and his withdrawal from Afghanistan, among other things they find objectionable about Biden's time in office thus far.
Of course, many tweets were from people who found the notion of impeaching Biden unthinkable. One Twitter user even hinted the hashtag is racist, commenting, "Weird how #ImpeachBiden is trending on the same day President Biden confirmed he's putting a Black woman on the Supreme Court..."