Donald Trump Jr.'s Recent Tweets About Biden Have Twitter Talking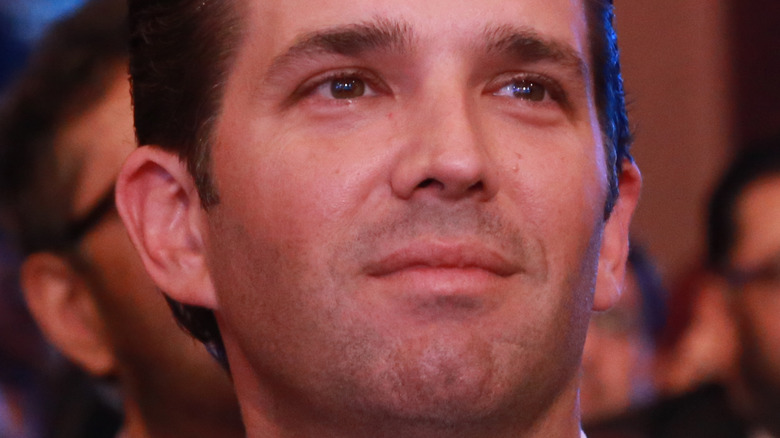 Madhuram Paliwal/Shutterstock
It's nothing new that Donald Trump Jr.'s tweets are creating controversy on Twitter. But his recent comments about President Biden — and his son, Hunter — in light of the unfolding situation in Russia have left people deeply divided. Because yes, he went there.
In a series of tweets, the son of the former president opined on many things having to do with tensions rising between Russia and Ukraine.
"Will it ultimately be Hunter's lucrative and shady AF business dealings in Ukraine that gets us into a war with Russia?" Trump tweeted Monday morning. Earlier he commented, "This Russia/Ukraine mess is a direct result of Biden's weakness. Everyone knows it. Nobody pulled this nonsense with Trump in the WH. But I have to say, I wish Dems & their media pals cared as much about our southern border as they apparently do about Ukraine's eastern border."
He also didn't hold back when he tweeted, "Did anyone ever really think Putin would ever be afraid of or respect Joe Biden?"
Twitter has some thoughts about Donald Trump Jr.'s Biden tweets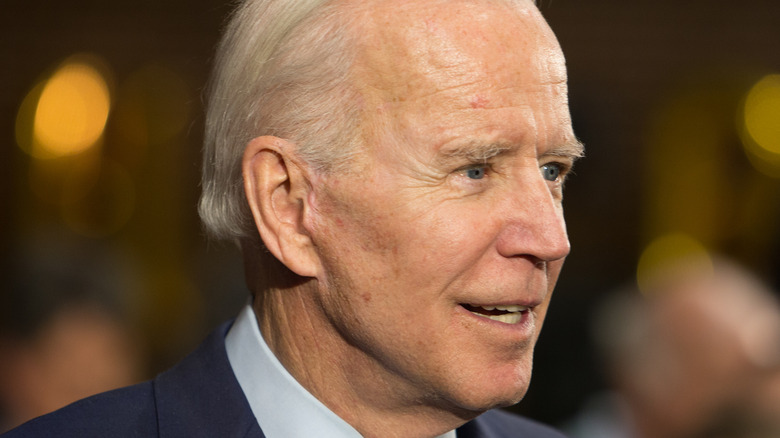 Trevor Bexon/Shutterstock
Not surprisingly, many Twitter users came for the firstborn Trump after his tweets knocking Biden about the Russia and Ukraine situation. "You should try to focus on your defense! They are coming for you! 1/6," one person commented, echoing the sentiments of many. "Are you on the same planet as the rest of us?" wondered someone else, while another Twitter user deadpanned, "Hunter Biden is trending. That must mean donald trump jr is in trouble or something."
Of course, supporters agreed with Trump's take, with one person replying to his tweet about Hunter, "You nailed it." "Spot on," another supporter said in response to the tweets. Meanwhile, someone else had this message for Trump: "Dude you're making it worse. This is a time we need to be in unity."
Lastly, many social media users opined that it was actually the January 6 insurrection that made our country appear weak.