Inside Andy Cohen's Sweet Relationship With His Mother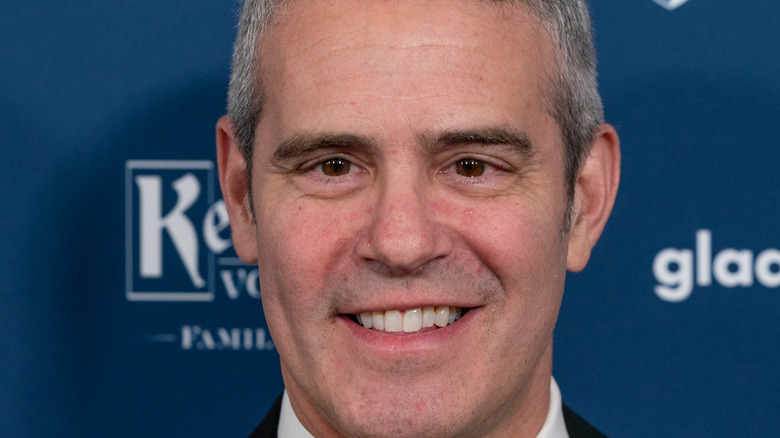 Lev Radin/Shutterstock
Andy Cohen has a lot of relationships with strong women. According to Us Weekly, Andy has produced every franchise of "The Real Housewives," having a strong role in everything from the casting to the reunion shows. So it makes sense that he would form close bonds with many of the women who appear on the shows.
According to TheThings, some of Andy's best friends include former housewife Bethanny Frankel, current New Jersey housewife Teresa Guidice, and current Beverly Hills housewife, Kyle Richards. The women in Andy's life are so important to him that he recently wrote a book inspired by them. Titled "Glitter Every Day: 365 Quotes from Women I Love," the book highlights his favorite quotes from the women that he says, "defined his life." He also writes about his experiences with these women and explains how these people have made him who he is today.
But according to People, of all those mentioned in the book, Andy credits his shiny view of life to the most important one — his mother, Evelyn.
Andy Cohen and his mother have always had a strong bond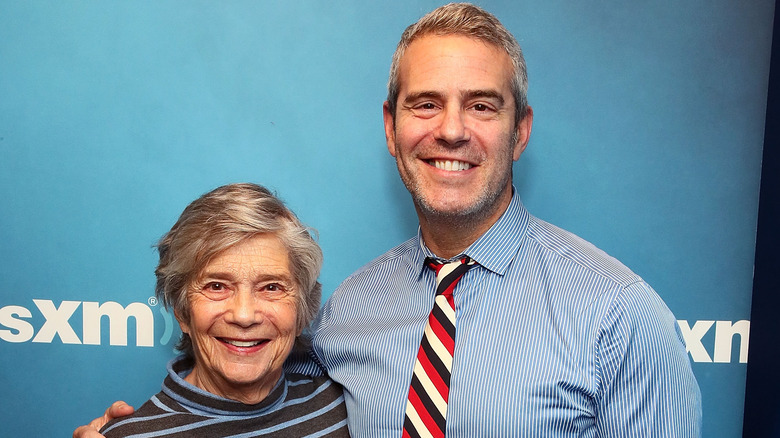 Astrid Stawiarz/Getty Images
Andy Cohen grew up in a loving home and shared a close relationship with his mother. According to People, when Cohen came out in the 1980's, that relationship grew even stronger. "It definitely brought us closer," Andy told People. "She'd found a letter I wrote to someone in which I expressed my fear about telling more people I was gay. She thinks I left it out on purpose so she would find it. She confronted me about it, and I told her I was gay. We both started crying, and it was very emotional. But moments later she said, 'I probably would've hated your wife anyway.' It was so funny and so true." After learning about her son's sexual orientation, Evelyn took it a step further, volunteering for LGBQT organizations and helping to fight the AIDS epidemic.
Today, that strong bond remains, and Andy credits his mom for helping him feel empowered and stay grounded at the same time. According to Bravo TV, the beautiful relationship between Andy and his mom has now extended to Andy's son, Ben, who calls her Ma. The two FaceTime every night and spend as much time as possible with each other.