Idina Menzel Reacts To Being Replaced By Cynthia Erivo In Wicked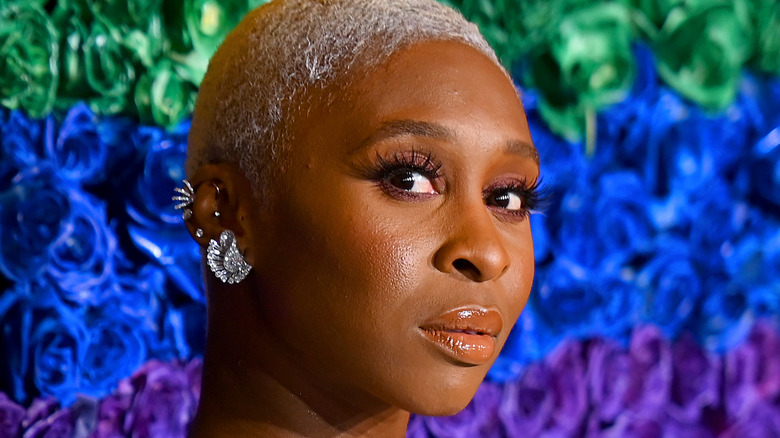 Nicholas Hunt/Getty Images
Broadway fans are stoked that "Wicked" is finally getting its very own big screen adaptation, but the film's casting is already stoking controversy. Though the movie adaptation has reportedly been in the works for years, per Screen Rant, it's only been recently that everything has started to click into place. This includes the casting of the leads, with Ariana Grande set to play Glinda the Good Witch, and Cynthia Erivo slated to take on Elphaba. Both women have Broadway backgrounds and are beloved by their respective fanbases. Meanwhile, Jon M. Chu (of "Crazy Rich Asians" fame) is set to helm the project.
However, fans are concerned that talk show host James Corden will somehow worm his way into the movie. In fact, people are so determined he not take part in the project, that they've launched a viral Change.org petition to stop Corden being involved in any capacity. As of this writing, Corden has seen a dip in his popularity following performances in films like "Cats," "The Prom," "Cinderella," and "Into the Woods," as many are unconvinced of the Brit's musical prowess. Perhaps because of his ubiquity, USA Today reported that James Corden is one of the most-hated celebrities on the Internet. We'll have to wait and see whether he shows up in "Wicked," but in the meantime, how does the musical's original star, Idina Menzel, feel about being replaced by Erivo?
Idina Menzel was the original Elphaba on Broadway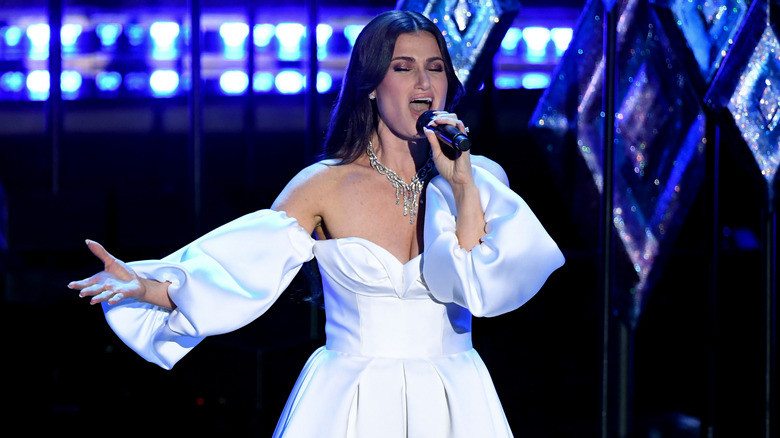 Kevin Winter/Getty Images
Although fans are likely excited about seeing Ariana and Cynthia Erivo in the movie adaptation of "Wicked," there were concerns that the musical's original leads — namely, Idina Menzel and Kristin Chenoweth — might feel upset about being left out. Thankfully, they couldn't be more excited for Grande and Erivo. Menzel retweeted director Jon M. Chu's casting notice, writing, "Congrats to two amazing women. May it change your lives for the better forever and ever as it has for us. So much love." Chenoweth, meanwhile, shared her own supportive message on Instagram, writing that she was "not sure I've ever been this proud." Speaking to Grande, Chenoweth added, "The best Glinda you will be with @cynthiaerivo by your side."
Before she was a chart-topping pop star coming up on Broadway, Grande got her start as the lovable Cat Valentine on Nickelodeon's "Victorious," as well as the show's spinoff "Sam & Cat," per IMDb. Erivo is an Oscar-nominated actor and singer, who also nabbed a Tony award for her own celebrated stage career, via Broadway.com, so the casting of both ladies should lend some major star power to the film. Grande took to Instagram to share her excitement about landing the role, and Erivo is similarly thrilled to take on Elphaba. Starring in "Wicked" on Broadway propelled both Menzel and Chenoweth to worldwide fame, kickstarting their Hollywood careers in the process. Naturally, the two ladies are happy to pass on the torch to two equally talented performers.