Dolly Parton Shares Details About How She Showers Her Husband With Love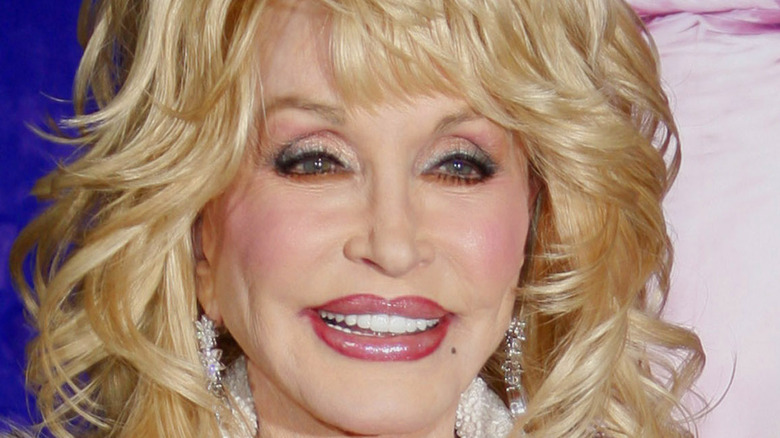 Tinseltown/Shutterstock
With the classic ballad "I Will Always Love You" being one of her signature songs, singer, songwriter, and philanthropist Dolly Parton knows a thing or two about romance and keeping love alive. After all, she's been married to the same man for 56 years, and the pair seem as happy as ever. While husband Carl Dean likes to remain private, he still recalled their love story for his wife's official website, something that began the very first day Parton arrived in Nashville to begin her legendary music career.
Parton and Dean met in 1964 at the Wishy Washy laundromat and, as the couple was about to celebrate their 50th anniversary with a vow renewal, Dean told Entertainment Tonight it was love at first sight. "My first thought was I'm gonna marry that girl," Dean said. "My second thought was, 'Lord she's good lookin.' And that was the day my life began."
The always-talkative and flamboyant Parton recalled that Dean began flirting with her immediately, and told People what their dates were like back then. "When I met my husband, he wanted to take me out to dinner," Parton said. "He pulled up to the drive-in window and got our food at McDonald's. He only likes to go places where he can be comfortable."
So, what does Parton do to show Dean how much she still loves him after more than half a century of marriage?
Dolly Parton keeps things fun in her marriage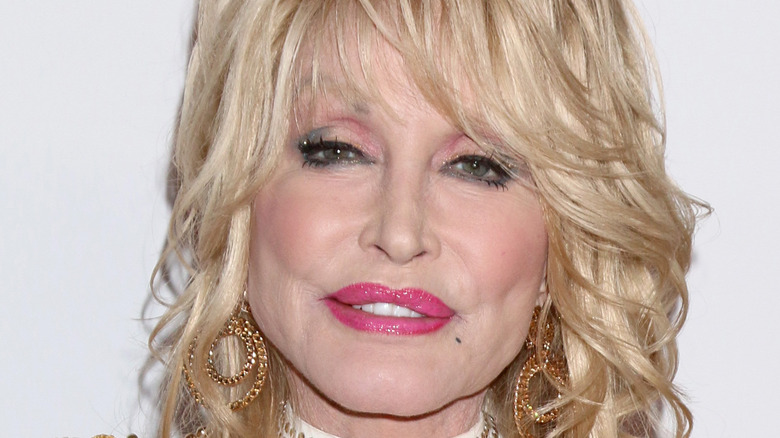 Kathy Hutchins/Shutterstock
After 56 years of wedded bliss, Dolly Parton seems to want to keep her husband, Carl Dean, on his toes and makes sure to keep him guessing with little surprises on special occasions and even not-so-special occasions. "You find little ways," Parton told US Weekly. "Like last year on his birthday, I dressed up in my Playboy bunny suit, made him breakfast and [ran] around in that for a little while."
Parton, whose rhinestone costumes and impossibly-svelte waistline have stood the test of time, likes to always make sure to wear the right thing to make her husband happy. "I always wear some heart-shaped something and I always get him several Valentine's cards," Parton explained. "You know, cause when you start looking for cards, you find so many and you want 'em all."
In the end, it all comes down to love and mutual respect, two things that have kept Parton and Dean's marriage strong since day one. "We both have great sense of humor. ... We're able to, like, solve any problems and any situation, making a joke about it and not letting it get too heavy, but we respect each other and we like each other. We lucked up, let's put it that way."