Sources Reveal Where Adele's Relationship With Rich Paul Is Really At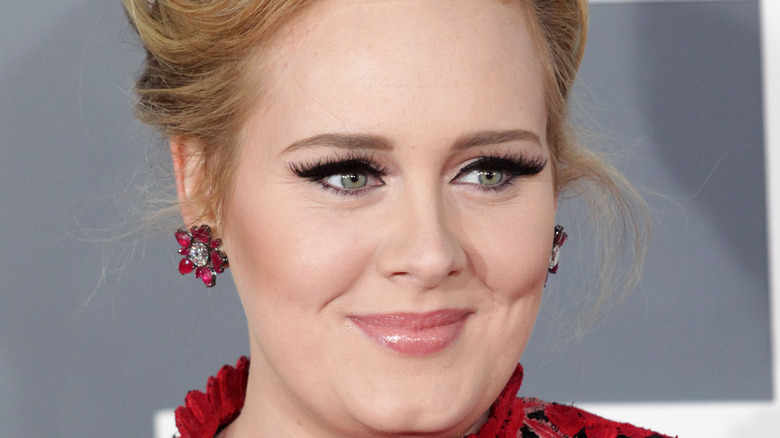 DFree/Shutterstock
Adele is going through a tough time. Just one week before the launch of her Las Vegas residency, the singer announced via her social media channels that her show "just ain't ready" (via the Daily Mail). While most of the blame was placed on creative differences between Adele and her set designer Esmeralda Devlin, sources have also said that Adele might have been distracted during rehearsals by relationship issues with her boyfriend, Rich Paul, who she started dating after her divorce from Simon Konecki. "I met him at a birthday party, we were on the dance floor," she told Oprah Winfrey (via The Sun). "And then we met a couple years later. We went out for dinner, which he says was a business meeting and I'm like 'A business meeting about what?' And then it was the first time we hung out on our own."
They went public with their relationship in July 2021, and sources said that as Adele prepared for her Vegas performances she was "shouting and sobbing" while on the phone with Paul.  "Adele's been crying and couldn't get through a single full rehearsal for the past month," an insider told Page Six. "Just constantly on the phone with Rich ... loudly shouting and sobbing. She has barely rehearsed because she is constantly in the middle of an emotional shootout."
After canceling her shows, Adele reportedly flew via private jet to Los Angeles to reunite with Paul – -and now saving the relationship may be her top priority.
Distance has strained Adele's relationship with Rich Paul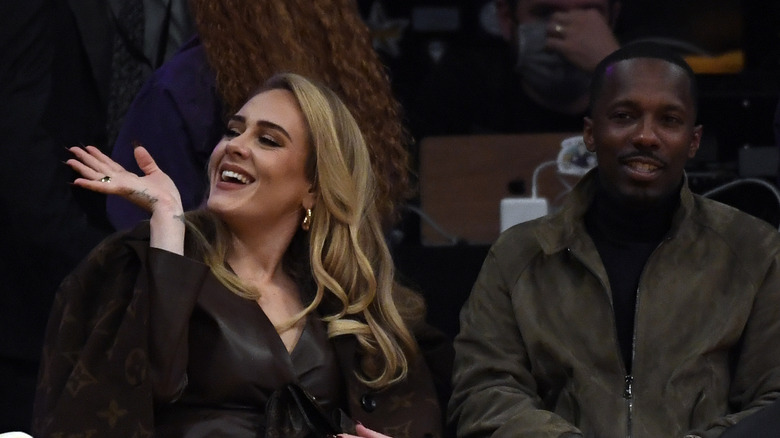 Kevork Djansezian/Getty Images
After canceling her Las Vegas residency, Adele reunited with her boyfriend Rich Paul in Los Angeles. "Adele is staying at Rich's house in Beverly Hills just trying to fix their relationship because things have become strained. They barely saw each other at the beginning of the month because he was away for work and she was trying to focus on the Vegas show," a source told The Sun. "She was upset he couldn't be there with her when things started falling apart with the residency and it made things difficult for them both. She needed him there, but he couldn't because he has his own busy career too."
As a sports agent who works with athletes including LeBron James, Paul travels for work, so he and Adele reportedly spent a lot of time apart as she prepared her show. "It was a very emotional and stressful time for her. Now they are spending some quality time together to try to save things," the source added. "They really like each other but it's been a tough few weeks."
In the meantime, fans are still waiting to find out if Adele's shows will be rescheduled. No refunds have been issued yet and insiders say if the singer does eventually take the stage, it won't be until at least 2023.